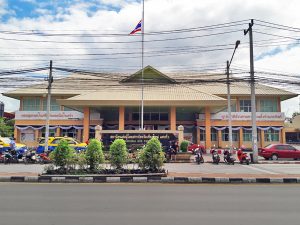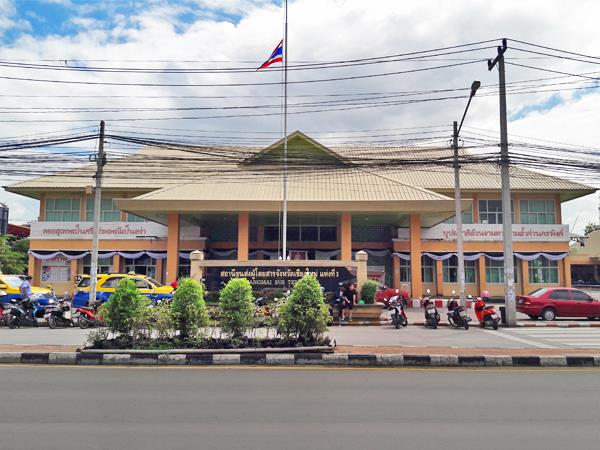 Chiang Mai Bus Terminal 3 is commonly known as Arcade Bus Station 3 among tourists. This bus terminal is located along Kaeo Narawat Road, Tambon Wat Ket, Amphoe Muaeng in Chiang Mai. This is the newest bus terminal to be built and houses the most bus operators in the province. Chiang Mai Bus Terminal 2 is just located across from Chiang Mai Bus Terminal 3.
Ticket counters
Ticket counters are located just at the entrance of the bus terminal. The most popular route is from Chiangmai to Bangkok, which is offered by many companies including the reputable Sombat Tour, Green Bus, etc. Each different company offers a wide selection of departure times and bus types, such as Express, VIP 32, VIP 24, etc. Sasanan Transport offers a service from Chiang Mai to Kanchanaburi.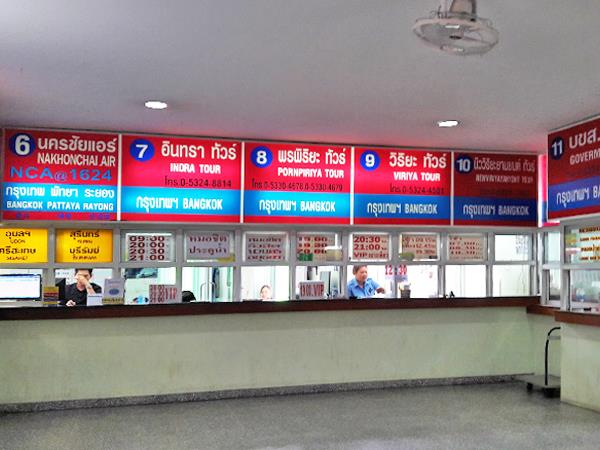 ATMs
There are several ATMs near the ticket counters. There are also 2 more sets of ATMs located at Chiang Mai Bus Terminal 2 across the street. This is extremely convenient as most of the different banks' ATMs are available within the area.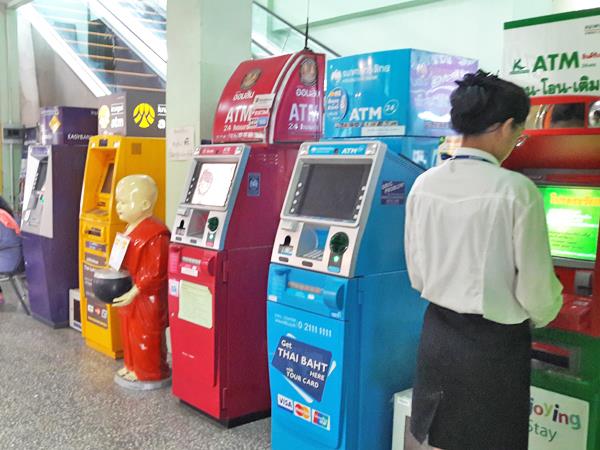 Waiting area
While this part of the building is air-conditioned, there are only a few seats available for passengers to wait for their bus. It is important to note that some of the already limited seats are reserved for monks only. Tempting as it is to sit in those areas, it is necessary to respect the cultural norms of the country we are in.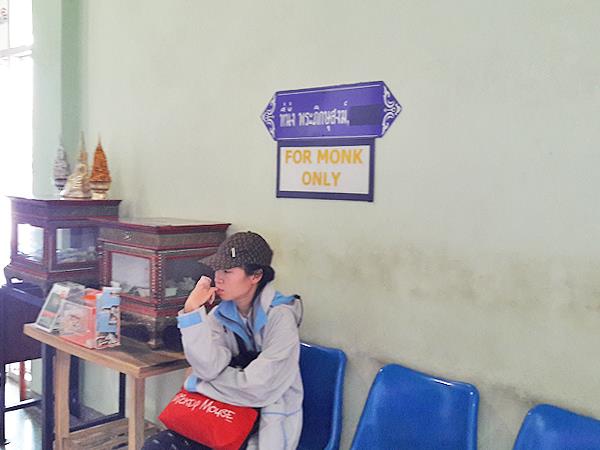 Passengers who want to escape the hot weather may consider using the massage chairs to relax themselves while waiting.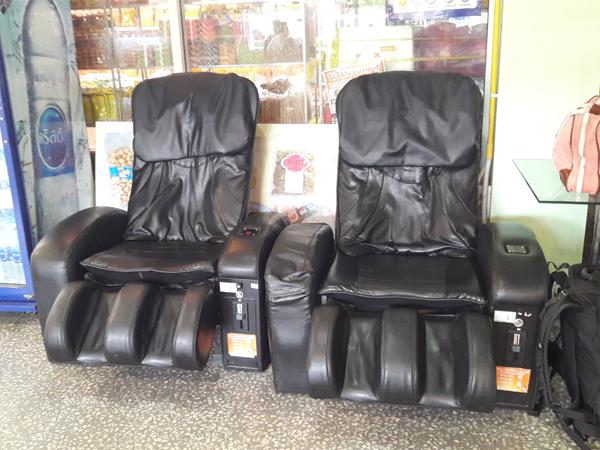 Alternatively, waiting passengers can also visit the air-conditioned passenger rooms on the 2nd floor. Massage, internet, and coffee can be found there too.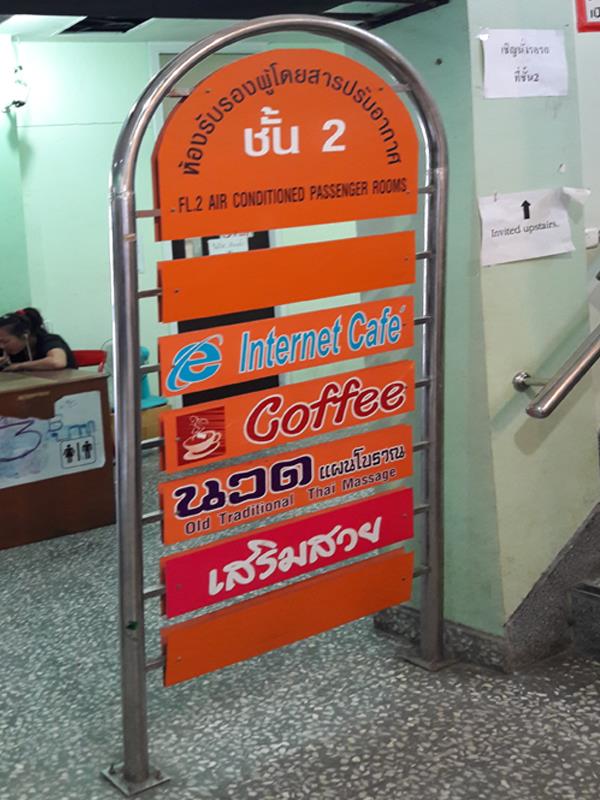 Information counter
The information counter is also located in the main building of Chiang Mai Bus Terminal 3. This counter provides useful tourist information. Maps and brochures are available upon request as well.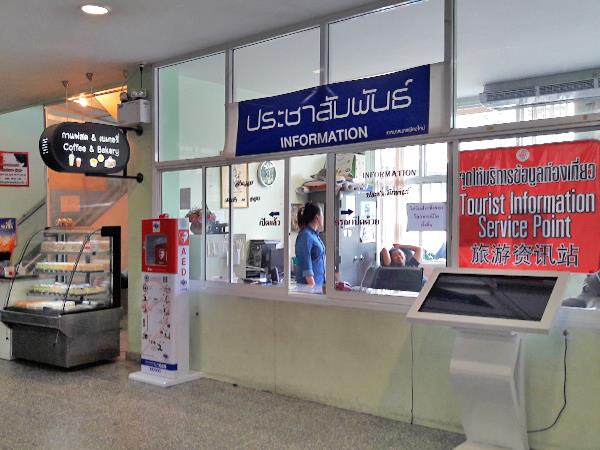 Cafe
The cafe located in this main building serves freshly brewed coffee and other beverages. You can also a wide selection of delectable confectionaries, including cakes.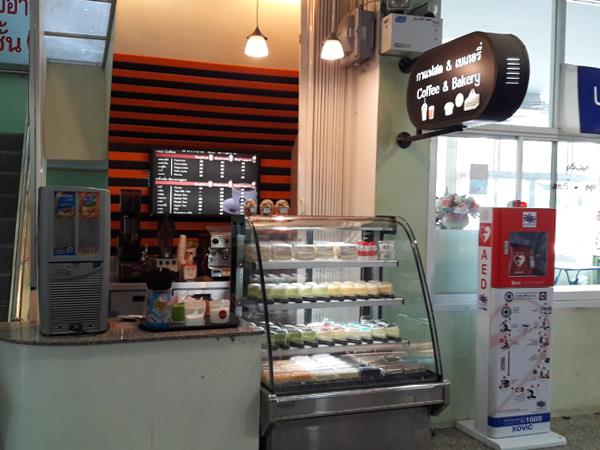 Restrooms
The restroom in Chiang Mai Bus Terminal 3's main building is the cleanest one among the two bus stations. Like all the other toilets in the area, there is an entrance fee of 3 THB to use the facilities. Toilet paper is not provided and has to be purchased with additional charge.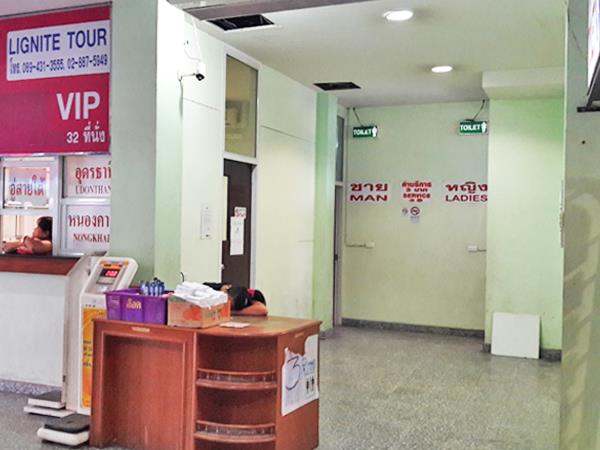 Minimarts
There are several minimarts in Chiang Mai Bus Station 3. These minimarts can be easily found as they are located around almost every corner of the bus terminal.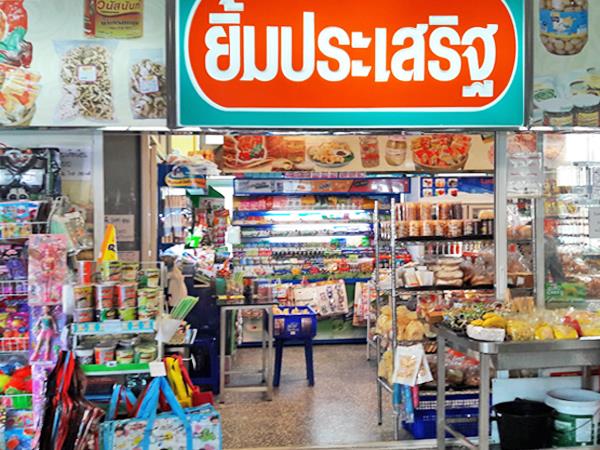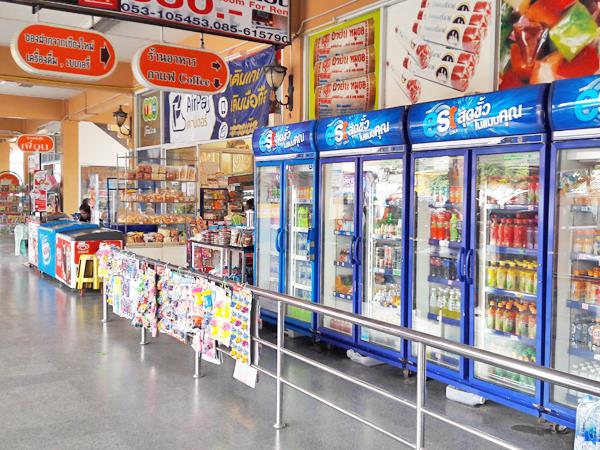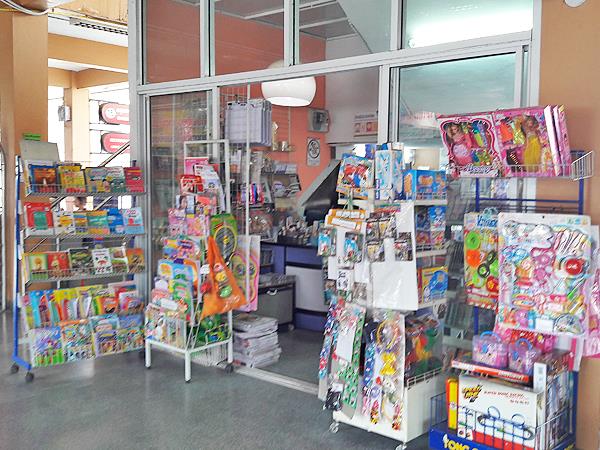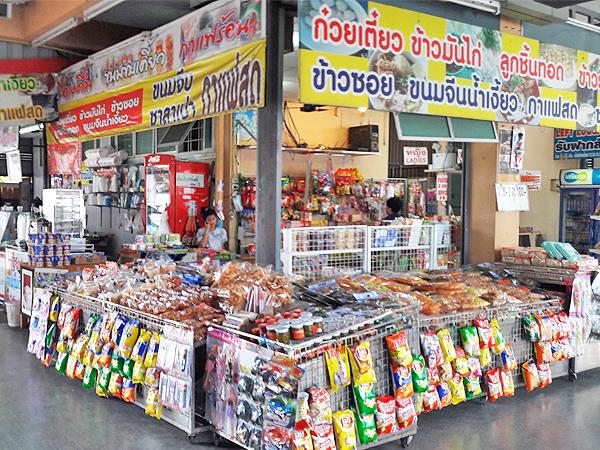 Luggage service
For passengers planning to return to Chiang Mai after a short trip to neighbouring provinces, there is a luggage service just outside the main building of Arcade Bus Station 3, as you head out towards the bus platforms. Simply leave your luggage with this service for an overnight fee.
Sitting area
The larger sitting area is located outside the air-conditioned building of the bus terminal. You may want to sit in an area nearest to your bus platform so that you will not miss your bus! Waiting areas can be found everywhere along the bus platforms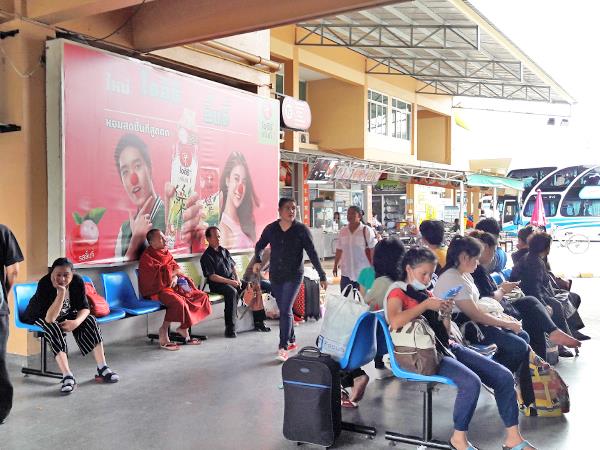 Internet cafe and shops
To kill some time, passengers can also visit the internet cafe. There are also many interesting shops in the bus terminal itself. You may find something interesting to buy, especially souvenirs! Essentials such as sunglasses and other travel needs can also be found at these shops.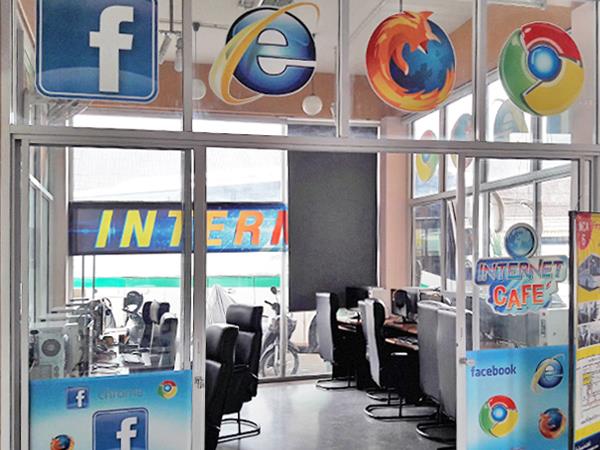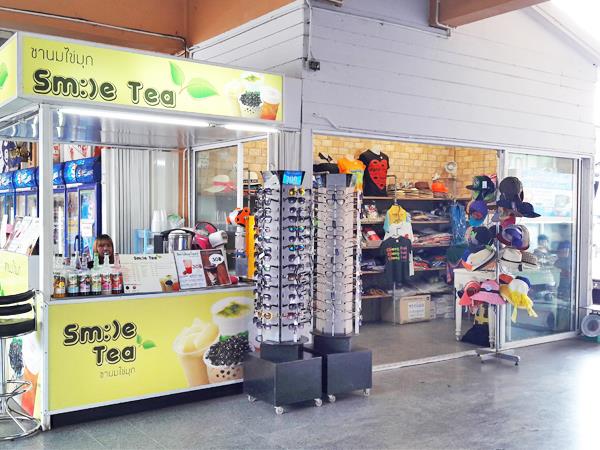 Food stalls
Most long-distance buses will have a rest stop for passengers to have their meals. However, this may be several hours into the journey. If you're feeling hungry, you can have some food at these food stalls located in the bus station. As these stalls mostly cater to the local Thai population, you will find that prices are affordable.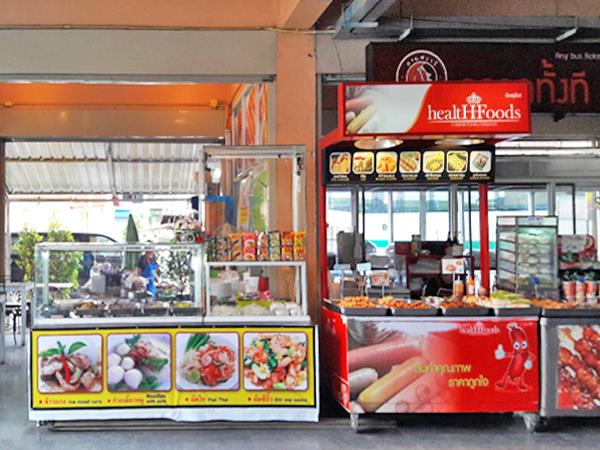 Taxis and other local transport
For travellers arriving at Chiang Mai Bus Terminal 3, there are taxis readily available at this station. If you are unable to locate one in the vicinity, you may also enquire at the Taxi Service Counter at the bus platforms. Alternative local transport options also include tuktuk and songthaew (modified pickup truck), available at varying prices and levels of comfort.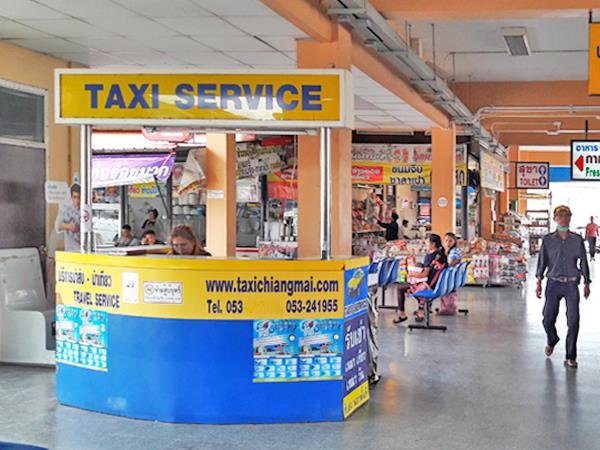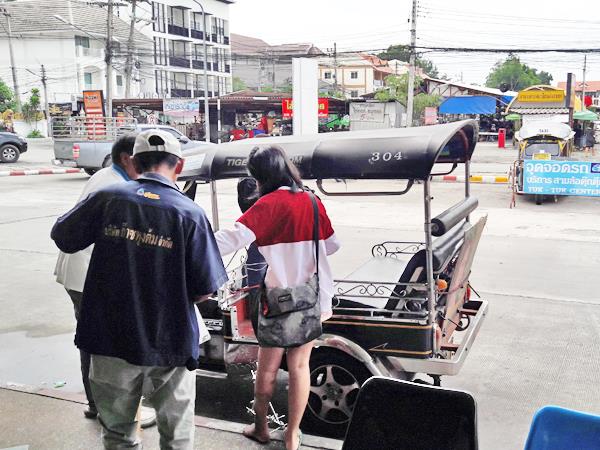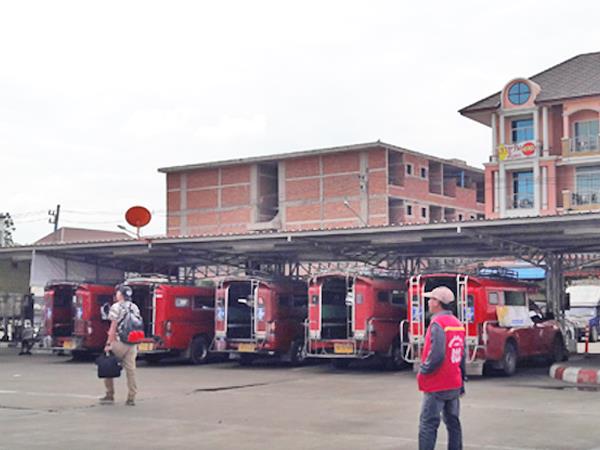 Here are some of the routes that are available for online ticket booking:
Reminder: For many routes, please make your booking 3 days in advance.
Routes Available for Online Booking
Chiang Mai to Bangkok
Chiang Mai to Bueng Kan
Chiang Mai to Khon Kaen
Chiang Mai to Loei
Chiang Mai to Mae Hong Son
Chiang Mai to Maha Sarakham
Chiang Mai to Nakhon Phanom
Chiang Mai to Nong Bua Lamphu
Chiang Mai to Nong Khai
Chiang Mai to Pai
Chiang Mai to Phitsanulok
Chiang Mai to Roi Et
Chiang Mai to Sakon Nakhon
Chiang Mai to Ubon Ratchathani
Chiang Mai to Udon Thani
Chiang Mai to Yasothon