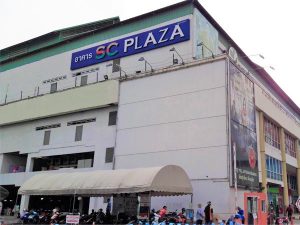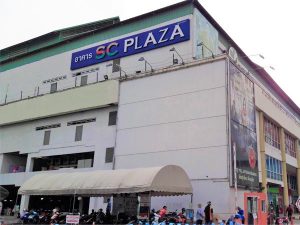 GENERAL INFORMATION
Southern Bus Terminal Bangkok, also known as Sai Tai Mai by the locals, is located along the Boromaratchachonnani Road. As the name suggested, Southern Bus Terminal Bangkok serves for bus services going to the southern part of Thailand including Krabi, Surat Thani, Chumphon, Ranong, Phuket and Hat Yai.
For your information, there are three main Bangkok bus stations and each serves different routes.
•
Eastern Bus Terminal (Ekkamai)
– bus service going to the east of Thailand•
Southern Bus Terminal (Sai Tai Mai)
– bus service going to the southern part of Thailand
Please make sure you are heading to the right Bangkok bus station for your departure.
Sai Tai Mai also shares the same building with a shopping centre named SC Plaza. Hence, both Sai Tai Mai and SC Plaza is located at the same place.
Popular Bus Route from Bangkok
ARRIVALS AND DEPARTURES
The arrival and departure point for express bus in the Bangkok bus station is in Level G. The bus platform is not equipped with air-conditioner so if you arrived early, you might want to wait in the large sitting area or walk around the shopping centre. Please note that only those with tickets can enter the boarding area. Just show your tickets to the officer at the gate to enter. We advise you to be at the bus platform 30 minutes before departure. Booking Bangkok bus tickets can be done at the counter or online at BusOnlineTicket.co.th.
If you are arriving at Southern Bus Terminal Bangkok Sai Tai Mai from other locations, there are many options of transportation to choose from, including taxi, minivan and public city buses. Taxi and public city buses are accessible in front of the terminal.
HOW TO GET HERE
In Bangkok, there are more options of public transportation including taxi, BTS Skytrain, Bangkok bus, BRT and MRT. However, not all can reach Southern Bus Terminal Bangkok.
Most convenient way is probably to take taxi to the Bangkok bus station although it might cost more. You can try to shorten the distance by taking the public transportation first, preferably by BTS Skytrain to Victory Monument BTS station. From Victory Monument, you can take van, Bangkok bus or taxi.
For bus to the Bangkok bus station Sai Tai Mai, take bus line 28 (terminate in Sai Tai Mai), or 159 164 or 177 or 183 or 201 or 515 or 539 or 542. Bus line 515 is recommended as it does not have many stops hence you can reach there quicker.
AMENITIES
In the Bangkok bus station, Thailand bus ticket counter is in Level 2. Toilet is available in the building and at the platform area. Other facilities available in Sai Tai Mai are ATM machine, luggage store counter, shops, restaurant and convenience store. There are charges to store your luggage at the Bangkok bus station, depends on the size and the duration. Take good care of your belongings while travelling and travel safe!
For a complete guide with pictures, go to The Guide to Southern Bus Terminal Bangkok (Sai Tai Mai).