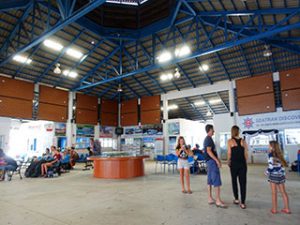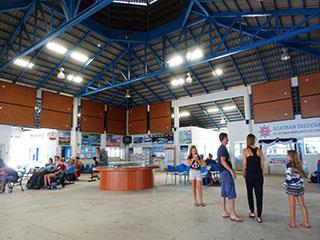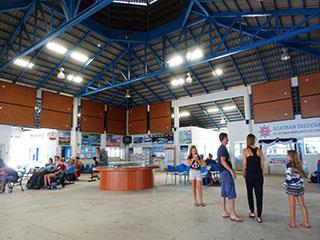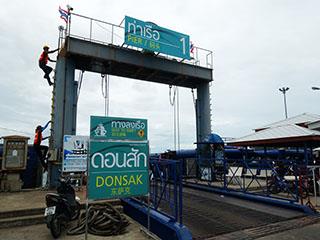 GENERAL INFORMATION
Thong Sala Pier is the main pier in Koh Phangan; one of the popular islands in the Gulf of Thailand, known for the Full Moon Party being held every month at Haad Rin Beach. Most of the visitors of Koh Phangan would arrive in Thong Sala Pier, as this is the main entrance and exit point out of Koh Phangan. Most popular ferry operators in Thong Sala Pier include Phangan Tour 2000, Phantip Travel and Songserm.
HOW TO GET HERE
If you are coming from other locations in Thailand, you should first go to Surat Thani, which is the gateway to get to Koh Phangan. In Surat Thani, you can take the ferry to Koh Phangan from Donsak Pier in Surat Thani. Usually, ferry from Surat Thani to Koh Phangan will stops at Koh Samui first to drop off passengers before going to Koh Phangan. Songserm is the operator to provide the ferry service from Donsak Pier to Koh Phangan. They also provide bus + ferry service from Surat Thani Airport and Surat Thani Railway Station to Koh Phangan. Apart from Songserm, Phantip Travel also offers the same bus + ferry service.
Additionally, you can also go to Koh Phangan via Chumphon. Lomprayah and Songserm provide ferry from Chumphon to Koh Phangan. Lomprayah only offers ferry service from Chumphon to Koh Phangan. Meanwhile, Songserm offers bus + ferry service from Chumphon Train Station. You can check the bus and ferry schedules to Koh Phangan and book your tickets at the trusted online booking portal BusOnlineTicket.co.th.
On the other hand, getting to Thong Sala Pier from the other parts of Koh Phangan is a piece of cake. All the main roads in the small island actually lead to Thong Sala town. Thong Sala town is the administrative town of Koh Phangan where Thong Sala Pier is located.
LOCATION OF THONG SALA PIER
AMENITIES
Thong Sala Pier is a simple pier. Apart from the platform to board and exit ferry, you will not find much at the pier. There is a small police office located at the pier to guard the safety of the area. At the Thong Sala Pier, you will find many songthaews offering to take you to your hotel upon arrival. However, the rate for songthaew is usually higher if they park closer to the pier. Walk further around 300m to get the normal rate.
TIPS
Koh Phangan is a hot spot for tourist in Thailand especially around 15th of the month due to the Full Moon Party. Plan your journey and book your bus and ferry tickets in advance to ensure a smooth journey. Booking online at BusOnlineTicket.co.th is easy with our mobile-friendly website and various payment options such as PayPal, internet banking and Alipay.