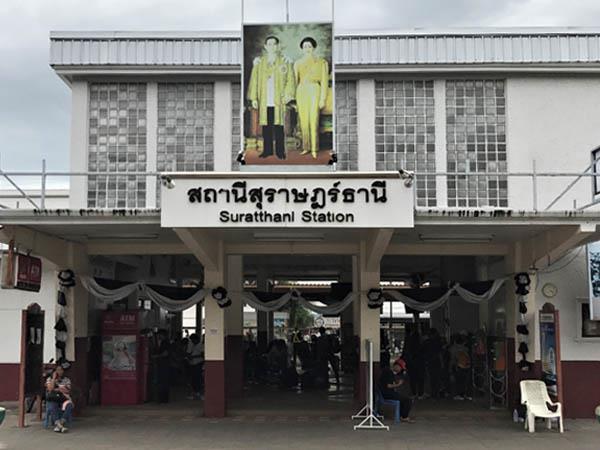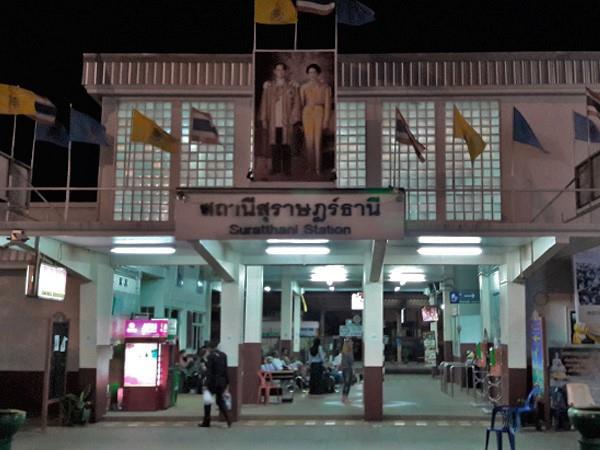 GENERAL INFORMATION
Surat Thani is the largest province in the southern region of Thailand, comprises of a number of districts. The location of Surat Thani Train Station is at the Phunphin District of Surat Thani Province, approximately 30 minutes driving distance from the town center.
In fact, Surat Thani is not a tourist spot. However, the locals and tourists mainly use it as a gateway to get to the three popular islands in Thailand. Koh Samui, Koh Phangan and Koh Tao are three famous islands located to the east of Surat Thani and are accessible via Donsak Pier of Surat Thani. As a result, train to Surat Thani is one of the favourite mode of transportation to get to these islands, making the train station one of the busiest train stations in Thailand.
ARRIVALS AND DEPARTURES
Surat Thani is actually one of the provinces in between Bangkok and Hat Yai. So, there are many trains arriving at Surat Thani train station from the north (Bangkok) and from the south (Hat Yai). For instance, there are around 10 train departure schedules for train from Bangkok to Surat Thani.
Upon arrival, there will be many tuk-tuk or taxi service to take you to your next destination. Please note that the train station is situated far from the Donsak Pier, which is the main pier for ferry to Koh Samui, Koh Phangan and Koh Tao. However, there are bus + ferry services offered by travel or bus operator such as Phantip Travel that picks up passengers from Surat Thani train station if you're planning to go to the islands.
HOW TO GET TO SURAT THANI TRAIN STATION FROM THE TOWN
There is no MRT or BTS Skytrain in Surat Thani. Instead, you can easily find taxi, tuk-tuk or motorcycle taxi around Surat Thani.
Since the train station is quite far from the city center, around 15km away, the local transportation can be quite costly. However, you can try to negotiate with the tuk-tuk driver and agree with a price before you go with them. In some cases, metered taxi can be cheaper when compared with tuk-tuk.
AMENITIES
Basic amenities such as toilets, seats in waiting area and ticket counter are available in Surat Thani train station. In addition, there are few ATM machines in the train station. In case you want to buy some snacks or drinking water, there is a minimart in the train station as well.
For more pictures of the Surat Thani train station, visit: Guide for Surat Thani Railway Station
TIPS
Train to Surat Thani and train from Surat Thani are popular because Surat Thani is the gateway to the three famous islands in Thailand. Although one can fly to Surat Thani, those who are travelling from within Thailand usually prefer to travel by train because the train tickets are cheaper. On top of that, Surat Thani Airport is located even more far from the Donsak Pier so it's not very convenient
So, book your train tickets from and to Surat Thani online in advance at BusOnlineTicket.co.th. Plan your trips and secure your tickets early to ensure a smooth journey. Apart from the easy booking process with our mobile-friendly website, you also get to save the time and cost of going to the train station just to buy train tickets.
LOCATION OF SURAT THANI TRAIN STATION