After visited Koh Tao, I decided to visit Koh Phangan as it just located nearby. I always heard there are many things happening in Koh Phangan and I was looking forward to pay a visit with Lomprayah high-speed ferry.
My journey was as follows :
| | |
| --- | --- |
| 1. | Check-in at Mae Haad Pier |
| 2. | Board the ferry |
| 3. | Arriving at Thong Sala Pier |
1. Check-in at Mae Haad Pier
The booking I made was for the Lomprayah High Speed Ferry. I arrived at the jetty about half an hour earlier from the departure time, as encouraged. I exchanged the printed voucher to the actual ferry ticket at the counter and the staff provided me with a sticker as well. It is important to stick the sticker, as the staff will recognize where we are heading to according to the sticker colour.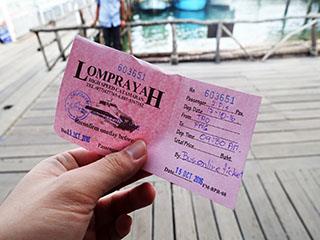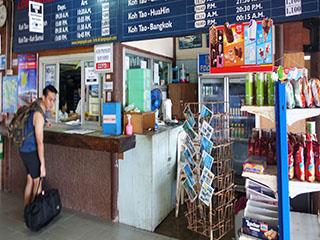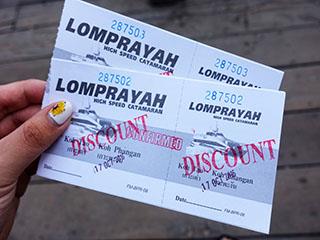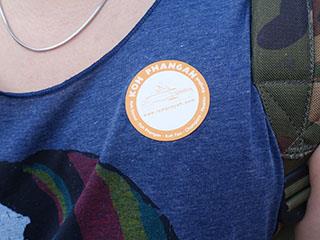 2. Board the ferry
The lady at the counter informed me that we could start to wait at the gate until the boat arrived. When the ferry finally arrived, passengers were escorted to the ferry, while the staff took our luggage for storage. The seating arrangement in the ferry is free seating. When I looked around, I noticed that the ferry was equipped with a toilet, a television, and life-jackets for emergencies. The duration from Koh Tao to Koh Phangan is about 1.5 hours trip.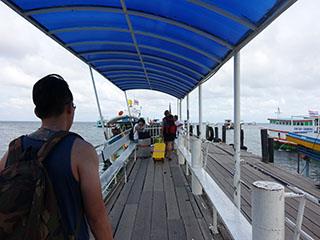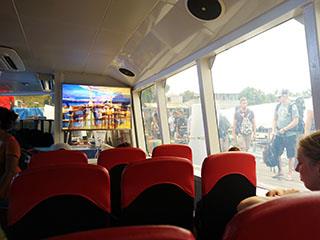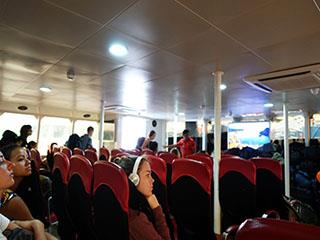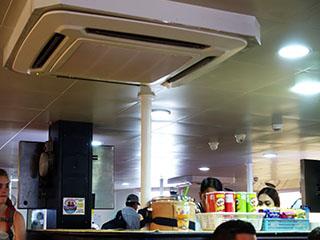 3. Arriving at Thong Sala Pier
After arrived at Thong Sala Pier in Koh Phangan, remember to take your own luggages beside the pier. For passengers who already booked a transfer, they can directly depart from there. For those who didn't plan, you may take a tuk tuk (tricycle) after you walk to the main entrance. The walking distance is about 10 minutes. Meanwhile, if you have any information you would like to get, you can visit Lomprayah counter on the left while you walk to the entrance.