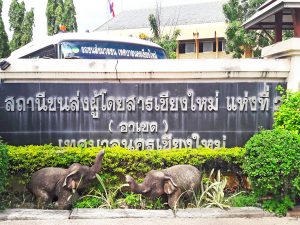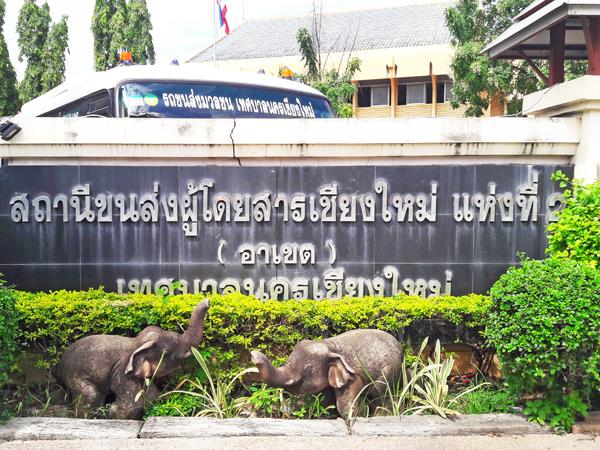 Chiang Mai Bus Terminal 2 is commonly known as Arcade Bus Station 2 among tourists. This bus terminal is located along Kaeo Narawat Road, Tambon Wat Ket, Amphoe Muaeng in Chiang Mai. The newer Chiang Mai Bus Terminal 3 is just located across from Chiang Mai Bus Terminal 2.
Help and Assistance
The information counter is conveniently located at the entrance of Chiang Mai Bus Terminal 2. Here, you can find out more about the routes available in this bus station and the bus operators serving those destinations.
Opposite of the information counter, you will find the tourist police counter. The police speaks English and will be able to assist you if there are emergencies or matters to report.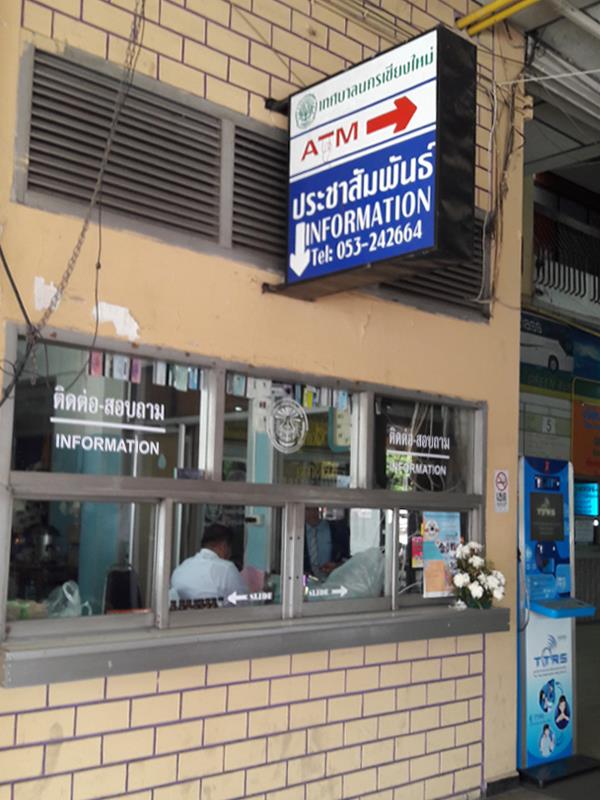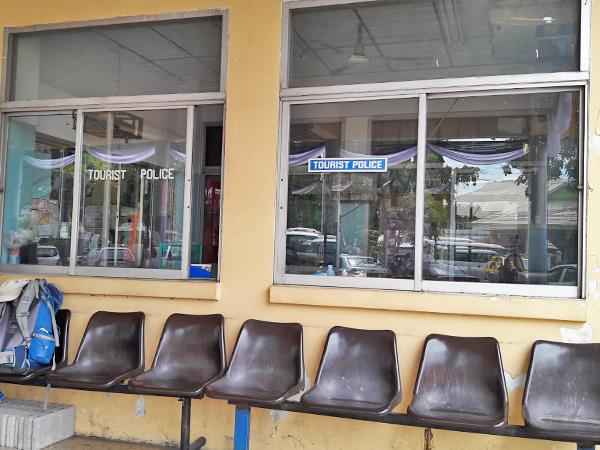 Ticket counters
Ticket counters are located around the bus terminal and surround the sitting area. The most popular route in this bus station is the bus from Chiangmai to Bangkok. There is also a bus from Chiang Mai to Sukhothai and from Chiang Mai to Phitsanulok offered by Sukhothai Win Tour. Phetprasert travels from Chiang Mai to Udon Thani, Khon Kaen, Roi Et, Ubon Ratchathani, and many more. Esan Tour serves the Northern and North-eastern provinces of Thailand.
** If you cannot find a suitable bus company and route, you may wish to check at Chiang Mai Bus Terminal 3 located just across from this bus station. Most bus operators have moved to the newer bus terminals and you will find that the bus schedules for both bus terminals may be different for the same operator.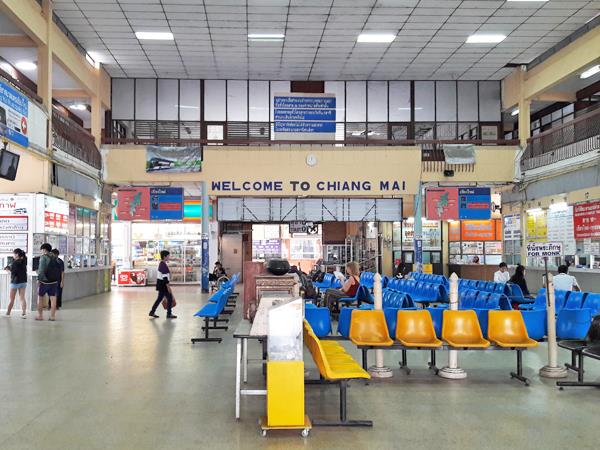 Sitting area
The ticket counters surround a sitting area for passengers who are waiting to board their buses. There is a television for your viewing pleasure. This waiting area is open-air but well-ventilated.
** Note that the yellow seats are reserved for monks. Only use those seats which are blue in colour!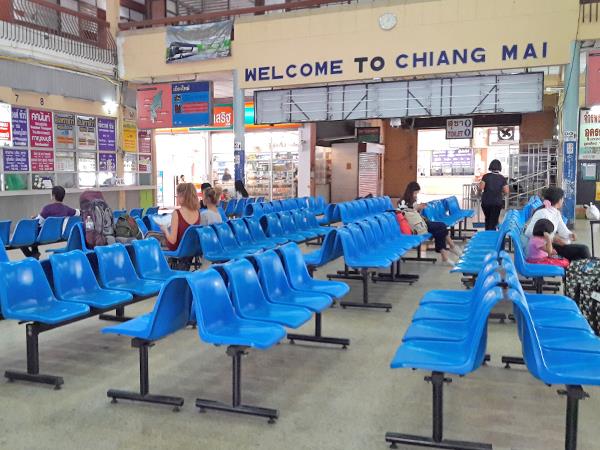 ATMs
Chiang Mai Bus Terminal 2 has several ATMs. There is a set of ATMs located just outside of bus terminal building, and another set inside the bus station itself. Tourists will find this extremely convenient as most of the different banks' ATMs are available here.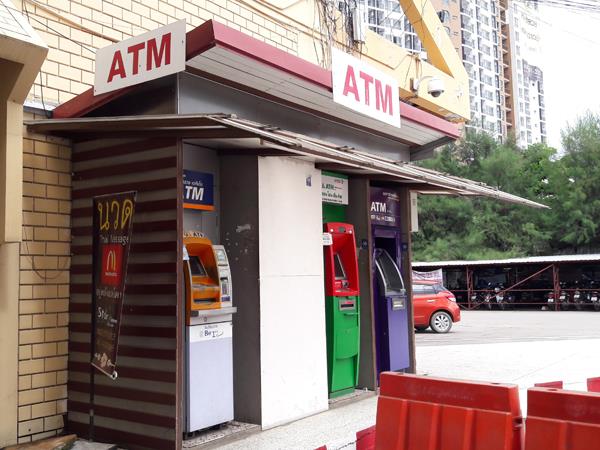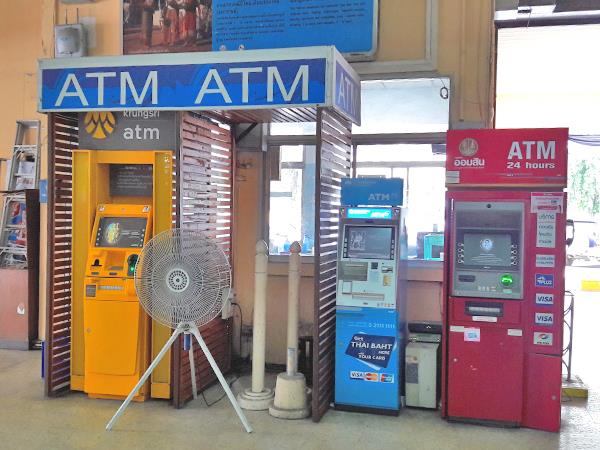 Minimarts
There are several minimarts within Chiang Mai Bus Station 2. One is in the main building, another near the bus platforms, and the third near the minivan platforms. You may wish to check out the minimart near the bus platforms as they have freshly baked goods.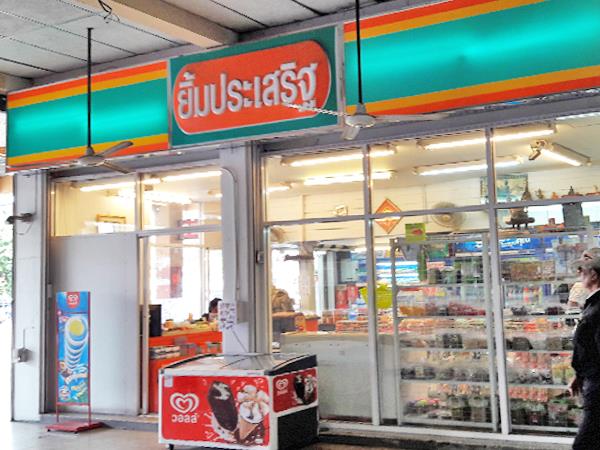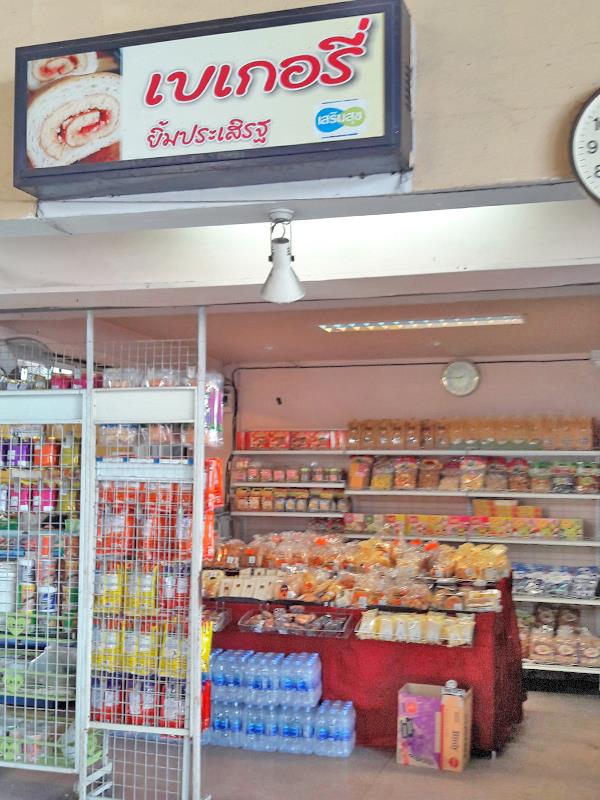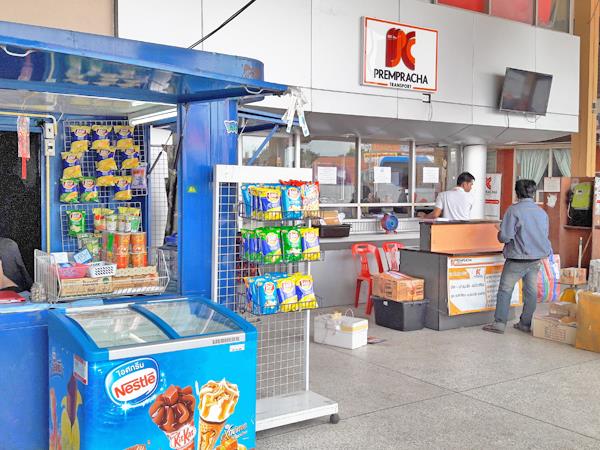 Restrooms
There are restrooms available for use next to the ticket counters. There is also a smaller one located next to the bus platforms. Like most bus terminals, a small fee of 3 THB is required to use the restroom facilities. In addition, toilet paper is not provided and must be purchased as well. It would be best to keep some toilet paper handy!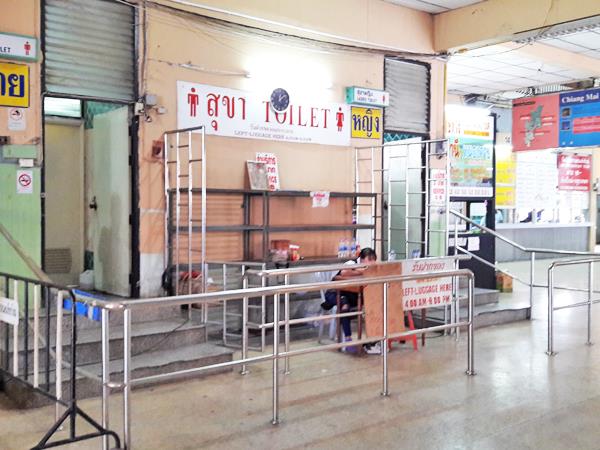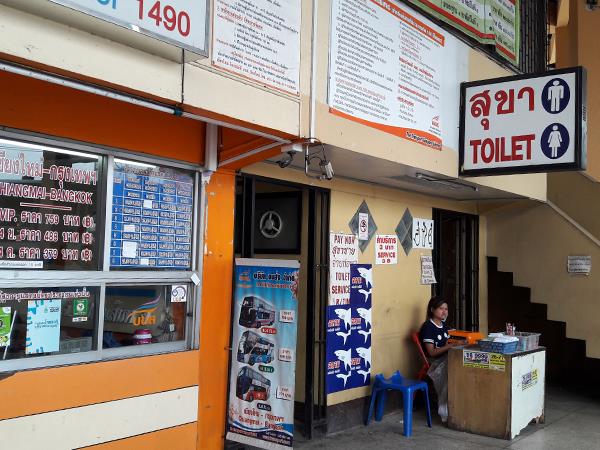 Massage chairs and Public telephones
Other facilities in this bus terminal include massage chairs, a weighing machine, and public phones.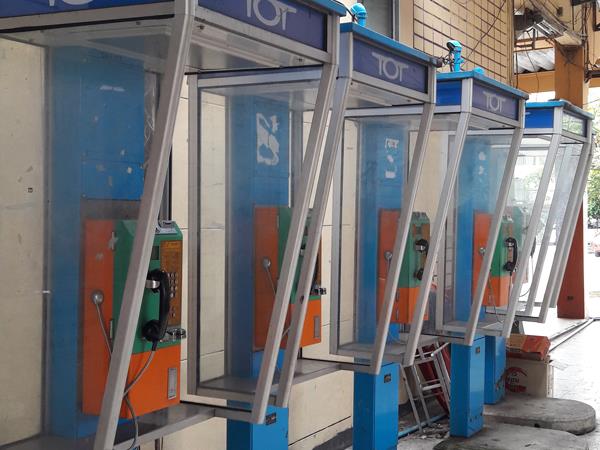 Bus platform
The bus platform is an adjoining building next to Arcade Bus Station 2. However, seats in this area is rather limited. The waiting area is also hot and stuffy. It would be better to wait in the main building and go to the bus platform about half an hour before departure to avoid an unpleasant wait.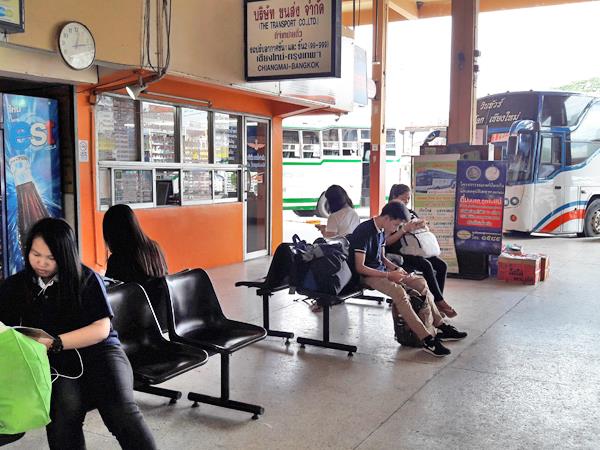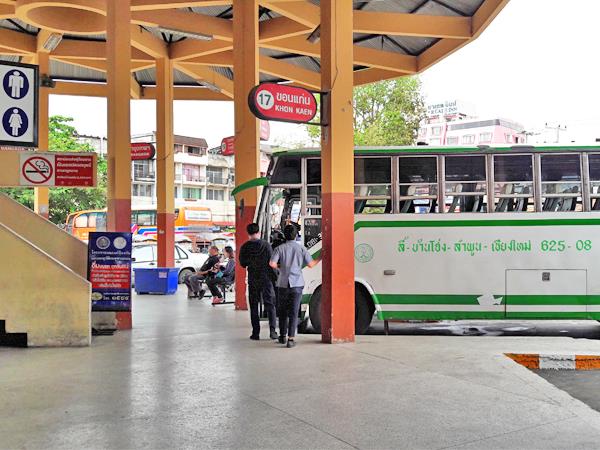 Minivan platform
The minivan platform is located next to the bus platform. Ticket counters for the minivan service are found here. Tourists can purchase their tickets from Chiang Mai to Pai with Prempracha Transport, the only licensed operator serving Pai.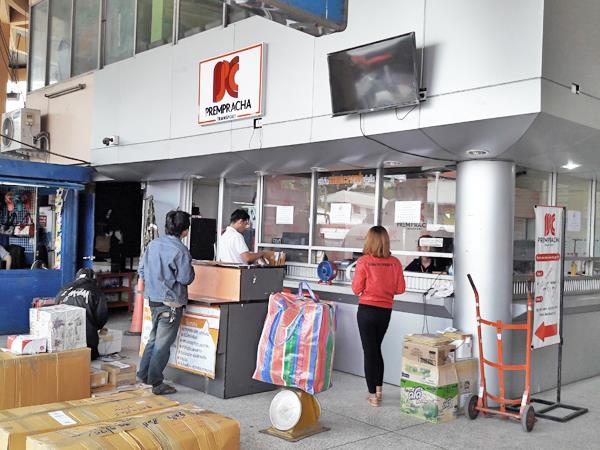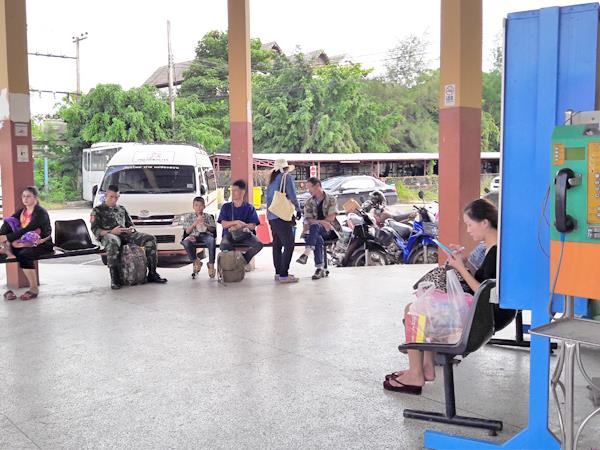 Taxis
For travellers arriving at Chiang Mai Bus Terminal, there are taxis readily available at the entrance of the bus station.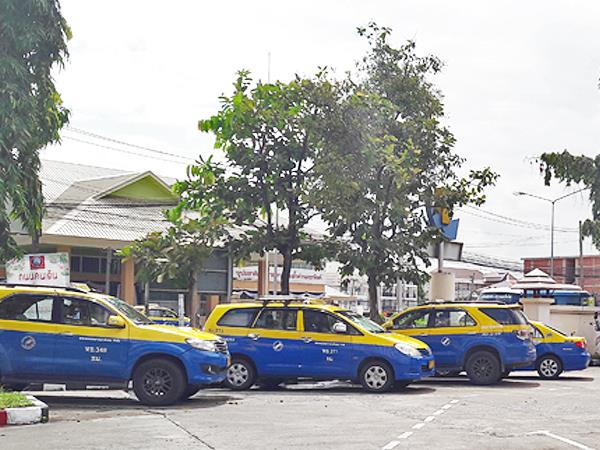 Here are some of the routes that are available for online ticket booking:
Reminder: For many routes, please make your booking 3 days in advance.
Routes Available for Online Booking
Chiang Mai to Bangkok
Chiang Mai to Bueng Kan
Chiang Mai to Khon Kaen
Chiang Mai to Loei
Chiang Mai to Mae Hong Son
Chiang Mai to Maha Sarakham
Chiang Mai to Nakhon Phanom
Chiang Mai to Nong Bua Lamphu
Chiang Mai to Nong Khai
Chiang Mai to Pai
Chiang Mai to Phitsanulok
Chiang Mai to Roi Et
Chiang Mai to Sakon Nakhon
Chiang Mai to Ubon Ratchathani
Chiang Mai to Udon Thani
Chiang Mai to Yasothon