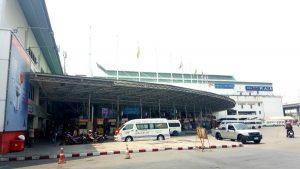 The Southern Bus Terminal Bangkok (Sai Tai Mai) is located in the Taling Chan area of Bangkok, along Borommaratchachonnani Road. Sai Tai Mai means the New Southern Line. This is not to be confused with the older Southern Bangkok Bus Terminal, known among the locals as 'Sai Tai Gao' (Old Southern Line), which is located along the same road.
You can get to Southern Bangkok Bus Terminal (Sai Tai Mai) via a taxi from Khao San Road, or from Victory Monument BTS Station for less than 200 THB. A bright yellow sign with the words "Bangkok Bus Terminal" serves as a landmark for Sai Tai Mai. Don't be surprised to see this bus station marked with the "SC Plaza" sign as the building is also a shopping centre.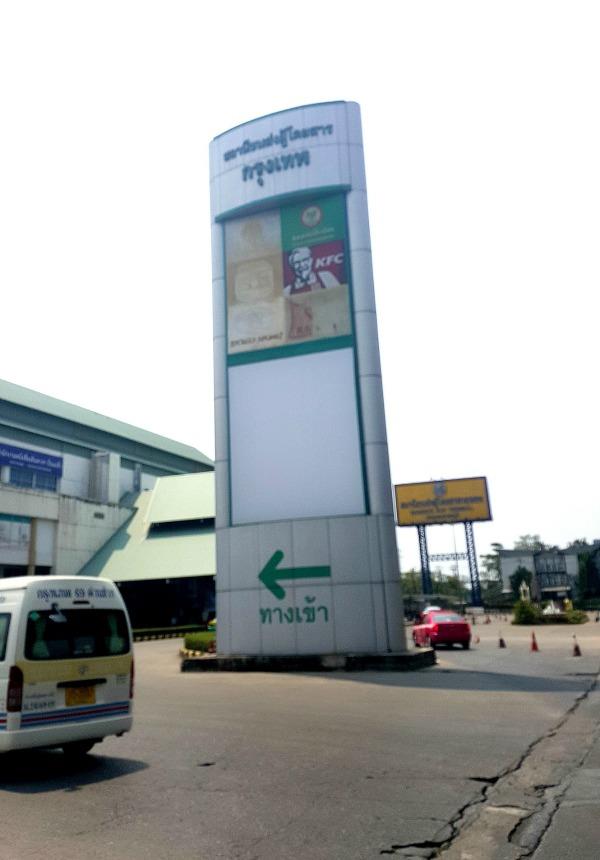 The ground floor of the building is Level G. There are a variety of shops, restaurants, as well as banks. You will find the entrance to Platforms 1-24 here. A security guard will only allow bus ticket holders to enter the platforms, and random bag checks may be conducted as well. Outside the air-conditioned building are the counters for minibuses.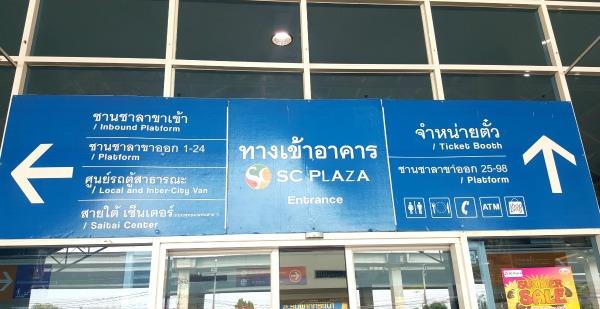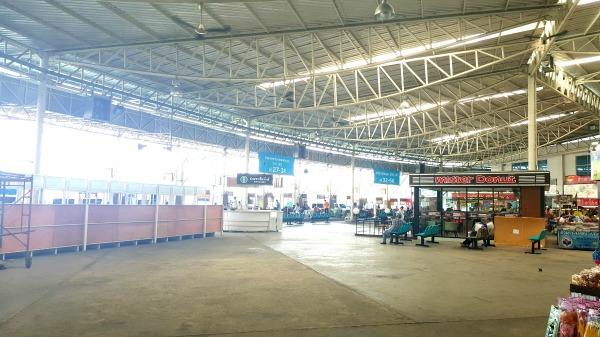 Level M is the second floor, where you will find the entrance to the carpark. There is also a shop which offers bag storage service. Prices vary based on the size of the bag and the duration of storage. For overnight storage, it will be charged at 100 THB per day. Backpackers who want to travel light may choose to store their bags at this bus terminal, and collect them upon their return from Southern Thailand.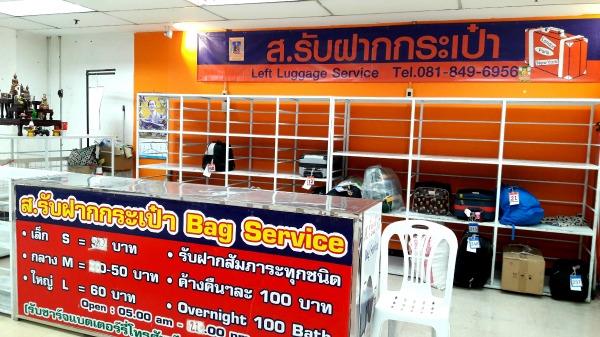 Ticket counters for buses are located on Level 1 (the third floor of the Southern Bangkok Bus Terminal). Here, you will find several reputable bus companies such as Sombat Tour, Bangkok Busline, and Lignite Tour. As the bus terminal name suggests, all the buses at this station travels to Southern Thailand provinces, such as Krabi, Surat Thani, Chumphon, Ranong, Phuket, Hat Yai, Phatthalung, Nakhon Si Thammarat, Trang, and so on.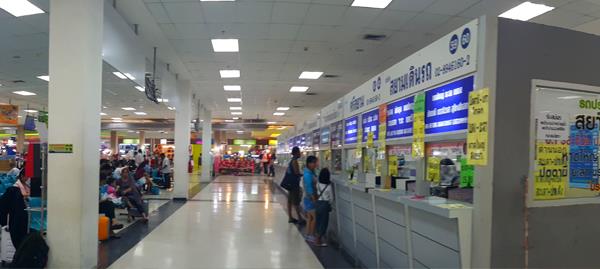 After purchasing your ticket, you can head to Platforms 25-98 through the entrance on the same floor.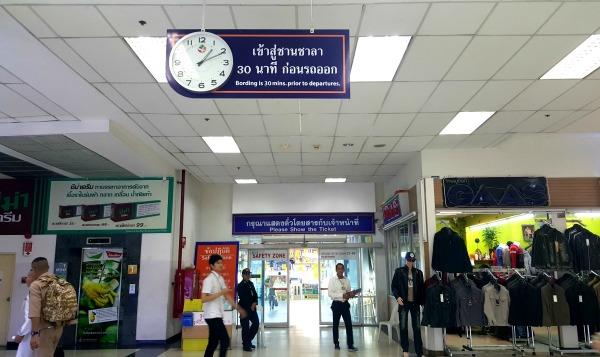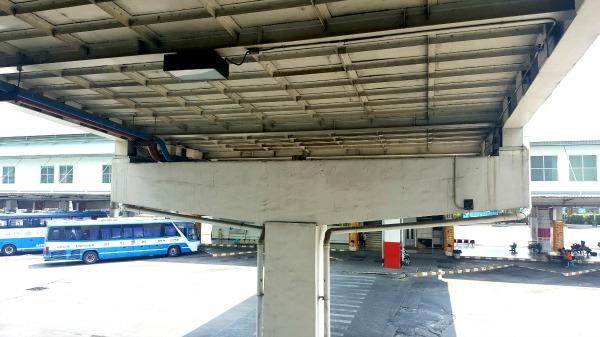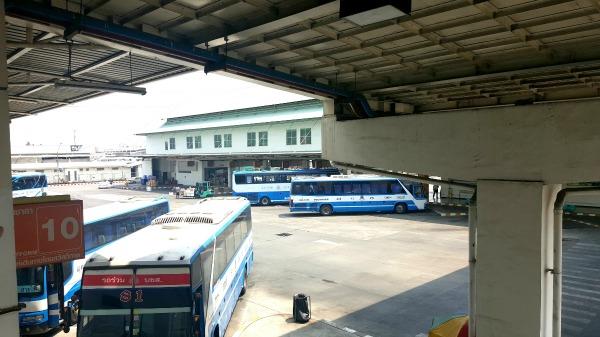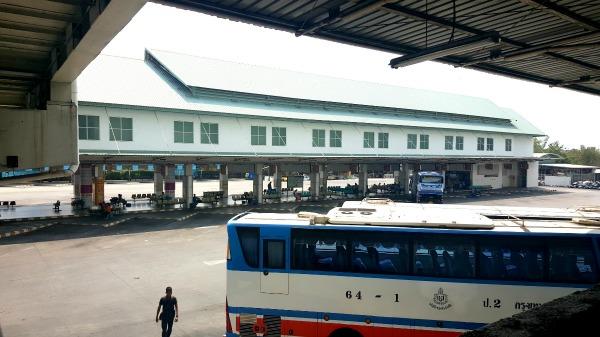 As the bus platforms are not air-conditioned, you may choose to wait at the large sitting area first. Alternatively, there are some familiar fast food brands such as KFC and Dairy Queen for you to enjoy a quick bite.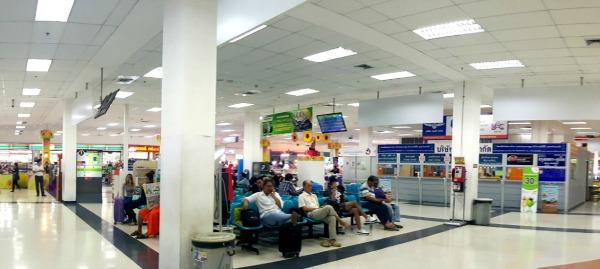 Level 2 is the top floor of the SC Plaza. More shopping options are available on this floor, complete with a food court. There is at least one 7-eleven convenience store on every floor, where you can buy some basic necessities, snacks and drinks for the journey.
If you are arriving at Southern Bangkok Bus Terminal (Sai Tai Mai), you can take a metered taxi outside the bus terminal to reach your hotel.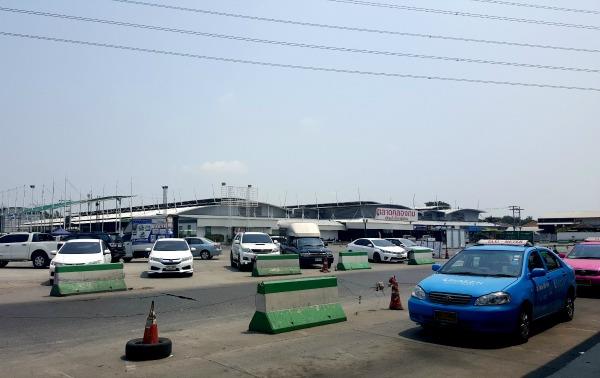 Booking Bangkok bus tickets to the southern regions of Thailand is easier now with online ticketing portal BusOnlineTicket.co.th.