Koh Phangan is a popular destination for backpackers from all over the world because of its famous Full Moon Party but over the years has grown into a top destination for older people, couples and families as well because of its tropical beaches, amazing activities, and affordable price.
Koh Phangan is not nearly as big as its neighbouring island Koh Samui and not as small as Koh Tao which makes it perfect along with its 70 percent of protected nature which means it will never be over developed. Nonetheless, it still offers plenty of high-quality restaurants and shops along with traditional Thai place for its visitors.
Koh Phangan is most famous for its Full Moon Party, which has run for over thirty years. There are many other parties on the island offering commercial EDM, Techno, House, Trance and Drum n Bass.
In recent years, the island has also seen a growing live music scene with musicians from the island and worldwide choosing to come here and show their talents.
You can escape the parties though if you are worried. Outside of Haad Rin and Baan Tai, it can feel like another island, peace, tranquillity and a more mature crowd.
There are fun events you can attend as a family with children as well such as cooking, children's art days and child-friendly parties!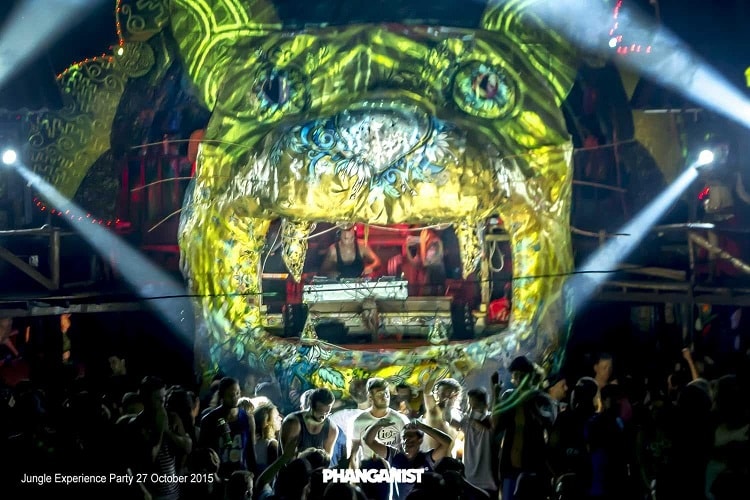 A great place to try out yoga for the first time or to improve your practice! Koh Phangan is one of the world's top locations to do yoga, tantra and other spiritual practices.
There are over 10 schools to choose from for a long course and walk-in classes to suit your needs.
With its luscious jungle, white sandy beaches and magical air, you can't find a more perfect places to begin or advance your yoga practice.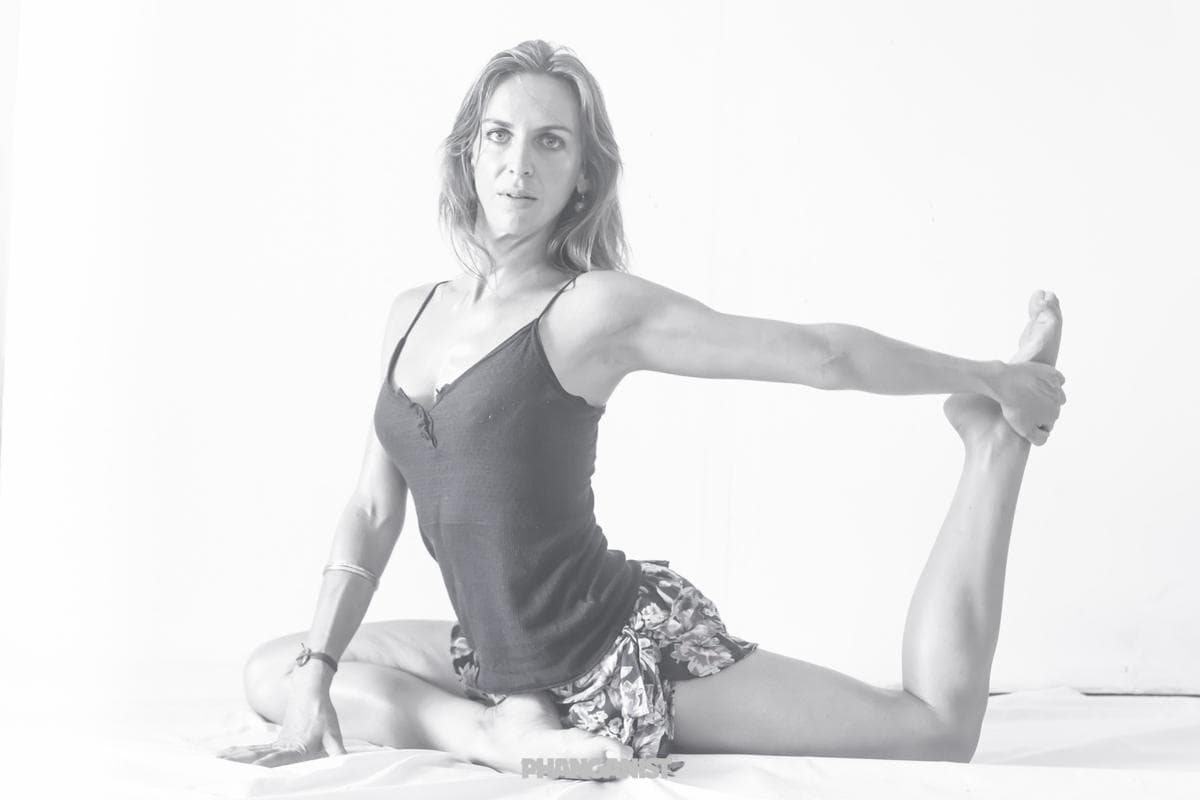 Koh Phangan really has it all and you will not be bored, from kite surfing, Muay Thai boxing, Diving, Temples and Nature attractions, there is plenty to see and do.
There are many half day or full day tours that will include these viewpoints. Tours are a nice thing to do if you don't have much time on the island but want to see and experience the wonders from all points of the island.
The cuisine of the South of Thailand is spicy and full of coconuts. You can still find traditional Thai restaurants for that authentic feel and taste as well as more high-end Thai restaurants.
With the influx of expats choosing to move to Koh Phangan permanently, this has brought cuisines from all over the world. You will be able to find Burgers, Pizzas, Italian and French restaurants as well as many others cuisines on this small island.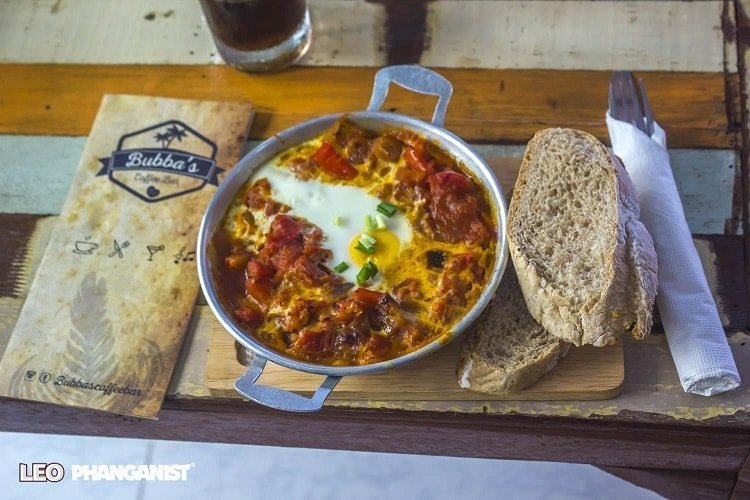 Take a stroll down the Thong Sala Saturday Walking street market where many local artisans showcase and sell their artworks. Wooden sculptures, paintings and souvenirs are all on offer as well as affordable clothing.
You can also see street art on the island and murals in various businesses from international artists plus lots of unique fashion shops and jewellery from Thailand and worldwide.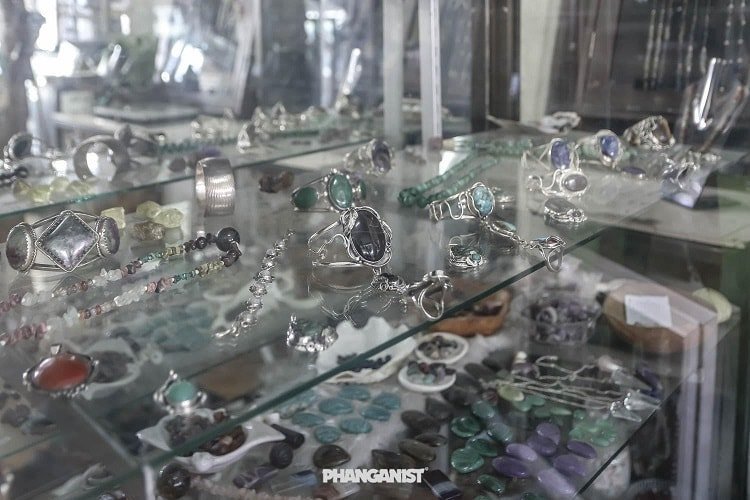 Culture on Koh Phangan takes many forms, most importantly is the traditional Thai aspects of course which are not too dissimilar from the rest of Thailand. But Koh Phangan also has some unique culture of its own as well.
The community of Koh Phangan are close knit and care about each other whether local, expat or tourist. There are charity events for people, children and animals and we suggest you visit Phangan Animal Care or find out more about the local activities happening so you can get a real taste of the island and maybe even give something back to the perfect paradise that you're visiting.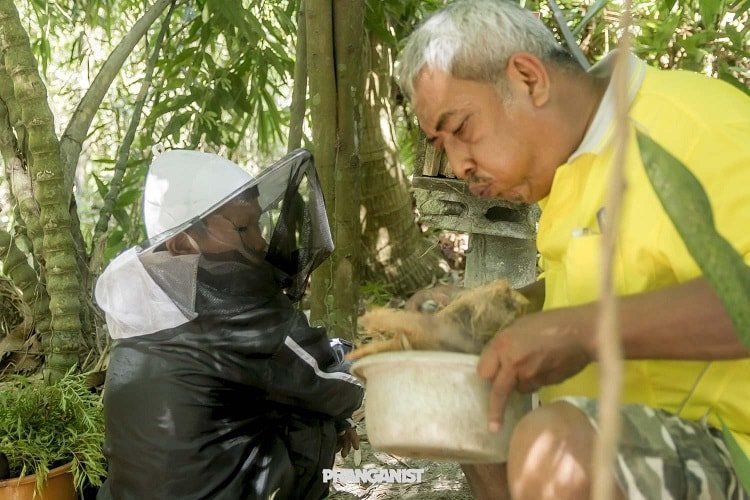 For more information, you can visit Koh Phangan's Daily Magazine Phanganist for events listings, daily articles, photo galleries and travel info.