Explore Khao Yai with Pakchong Carrent 2009 Minibus Services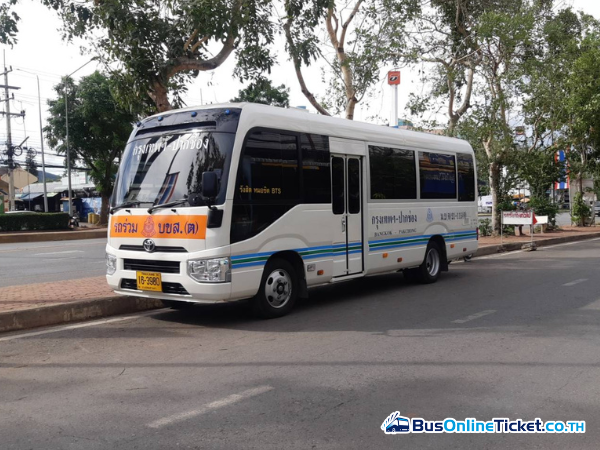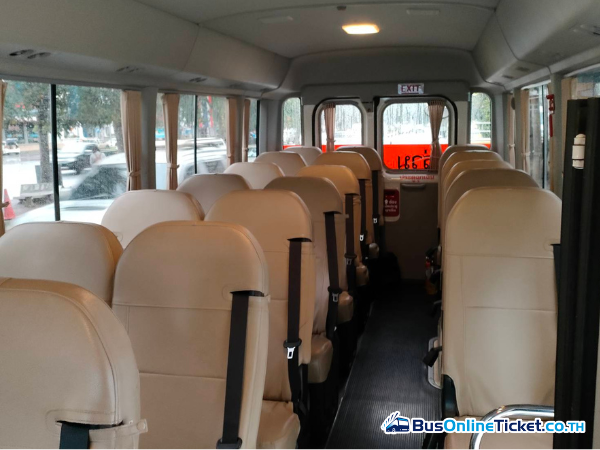 Pakchong Carrent 2009 is a trusted bus operator that has been providing convenient and reliable minibus and minivan services from Mo Chit to Pakchong, Nakhon Ratchasima since 2009. With a focus on passenger comfort, safety, and punctuality, Pakchong Carrent 2009 has become a preferred choice for travelers looking to explore the beautiful region of Khao Yai. Now, everyone can enjoy a hassle-free 24/7 online access to check Pakchong Carrent 2009 trip availability and book tickets online with just one click at BusOnlineTicket.co.th.
Pak Chong: The Gateway to Khao Yai
Pak Chong is often referred to as the "Gateway to Khao Yai" for good reason. Located just a stone's throw away from the stunning Khao Yai National Park, Pak Chong serves as the primary entry point for visitors looking to explore this natural wonder. Khao Yai National Park is Thailand's oldest and one of its most impressive national parks, boasting lush forests, diverse wildlife, and an array of hiking trails. Whether you're a nature enthusiast, adventure seeker, or simply looking for a peaceful retreat, Khao Yai has something to offer everyone.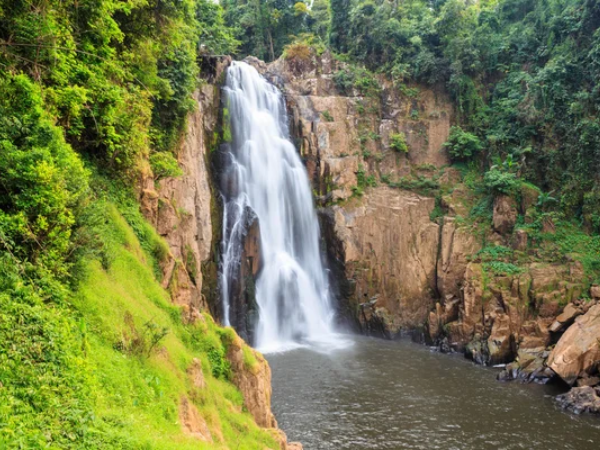 Pakchong Carrent 2009 Minibus Services:
Pakchong Carrent 2009 operates minibuses that are not only comfortable but also equipped with safety features to ensure a worry-free journey. Here's a glimpse of their bus schedule:
Mo Chit to Pak Chong Route
Depart Mo Chit New Van Terminal, also known as the Minibus Station Chatuchak, Building A. And the drop-off point located in Pak Chong, Nakhon Ratchasima, right opposite the bustling Market Khaek Bus Terminal. The service runs from 6 am to 6 pm, ensuring that you have flexibility in planning your trip. Plus, with minibuses or minivan departing every hour, you won't have to wait long to start your journey.
One of the highlights of choosing Pakchong Carrent 2009 is the affordability of their services. The bus fare for this route is a budget-friendly 210 THB, making it an economical choice for travelers.
Pak Chong to Mo Chit Route
The pick-up point from Pak Chong is the same as the drop-off point for the Mo Chit to Pak Chong route, located right across from the Market Khaek Bus Terminal in Pak Chong. For those starting their adventure from Pak Chong and heading back to Mo Chit, Pakchong Carrent 2009 has got you covered. The service runs from 5 am to 6 pm, minibuses are scheduled to depart every hour, ensuring you have flexibility in planning your trip.
The bus fare for the Pak Chong to Mo Chit route remains an affordable 210 THB, making Pakchong Carrent 2009 an excellent choice for budget-conscious travelers.
Please note: This bus operator services both van and minibus, it depends on the bus queue. Schedules may be subject to change, so it's advisable to check schedule with Busonlineticket.co.th website for the most up-to-date schedule and to make reservations in advance, especially during peak travel seasons.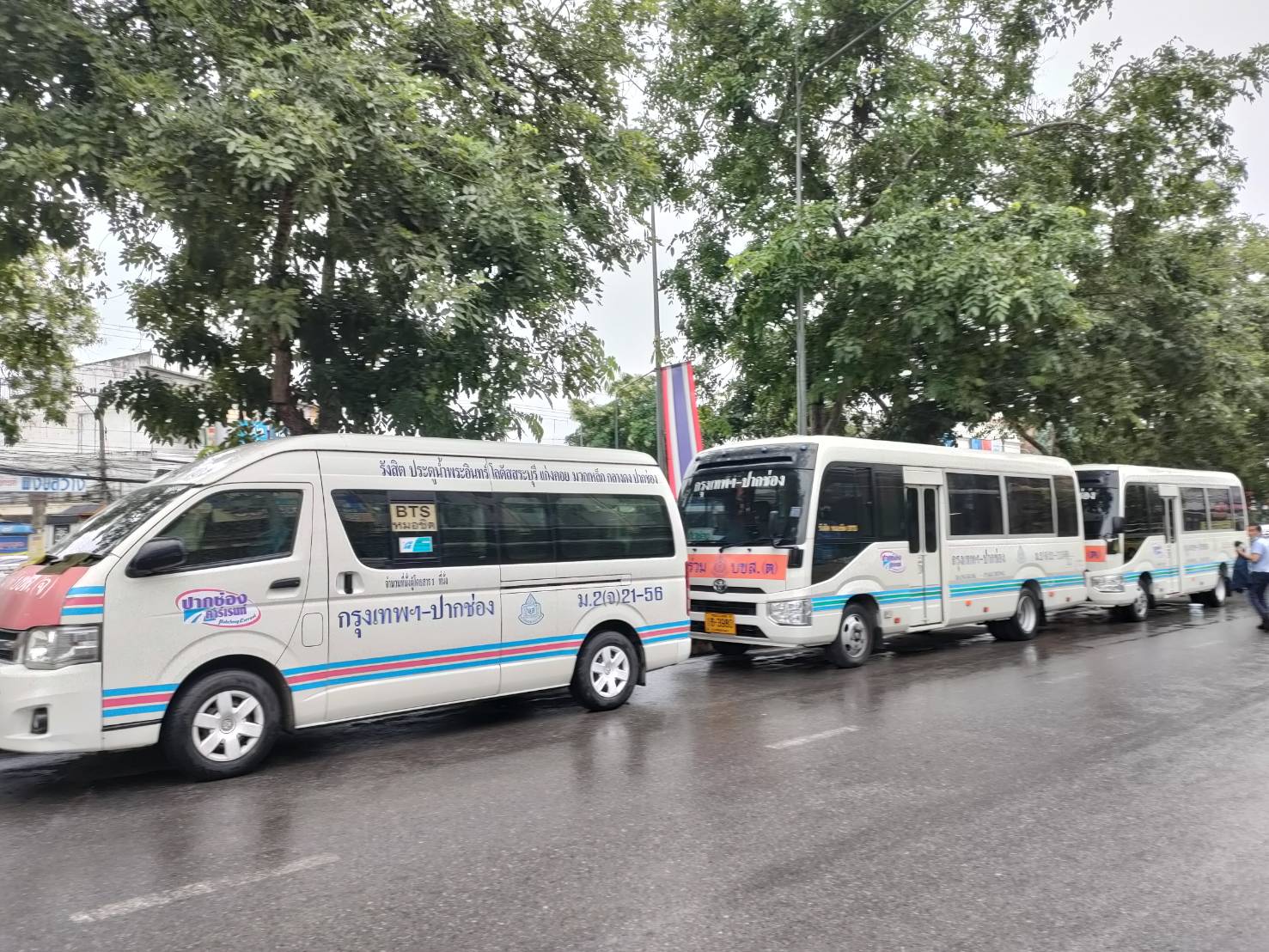 Why Choose Pakchong Carrent 2009?
Comfort and Convenience: Their minibusses are designed for passenger comfort, with spacious seating and ample legroom.
Safety First: Pakchong Carrent 2009 prioritizes passenger safety, ensuring that their vehicles are well-maintained and regularly inspected.
Punctuality: Their buses adhere to strict schedules, ensuring you arrive at your destination on time.
Friendly Staff: The staff at Pakchong Carrent 2009 are known for their friendly and helpful attitude, making your journey a pleasant experience.
Pakchong Carrent 2009's minibus services offer a convenient and enjoyable way to reach Pak Chong, the gateway to Khao Yai. Whether you're planning a nature adventure or a tranquil escape, Khao Yai National Park has something to offer everyone. With reliable and comfortable transportation provided by Pakchong Carrent 2009, you can start your Khao Yai adventure hassle-free. Don't forget to check their bus schedule and make reservations to secure your seat on this incredible journey into the heart of Thailand's natural beauty with www.busonlineticket.co.th.