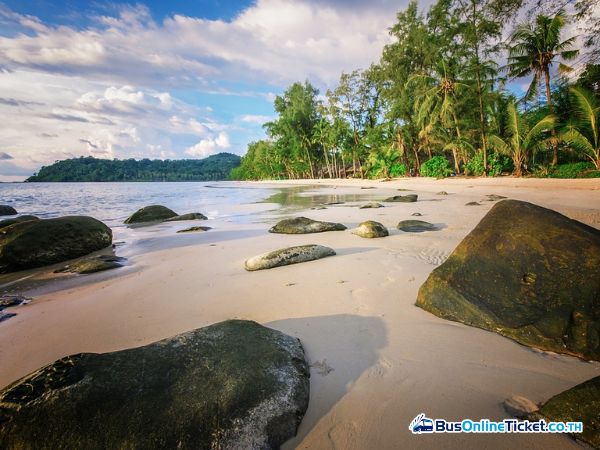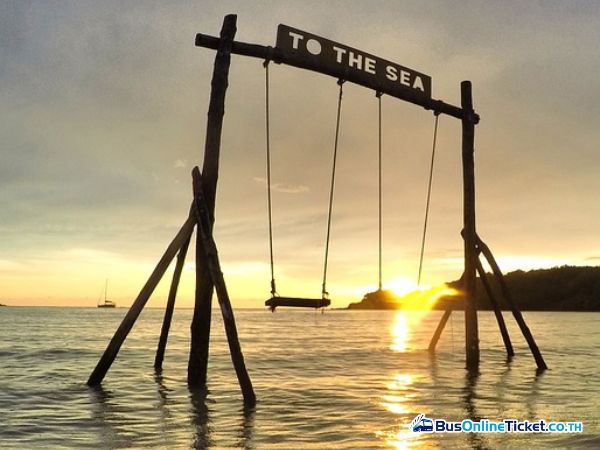 Koh Kood is one of the most amazing Thai islands. The island is located in the Gulf of Thailand, about 320 kilometers east of Bangkok. It is just over 50 km off the coast of Trat on the Thai mainland and is accessible only by passenger ferry and speedboat. The best time to Travel to Koh Kood is between November and February although the monsoon rains are moderate even during the rainy season months.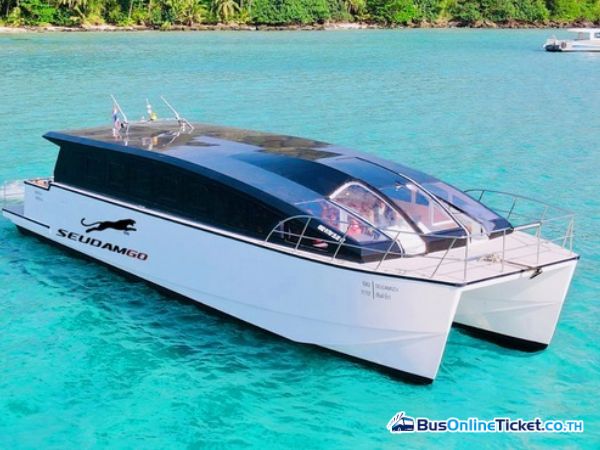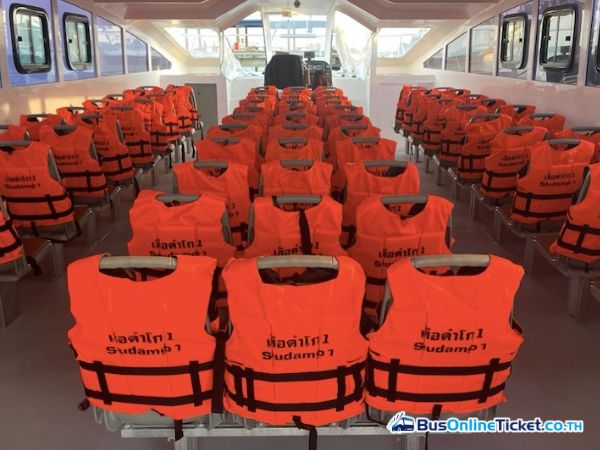 Seudamgo is a new ferry operator providing the service from Trat to Koh Kood. The service points are at Laem Sok Pier. The ferry drivers and staff are very expert and skillful. Seudamgo ferry always considers safety and comfort of passengers on every trip with new designs and different engine improvements to help customers experience the fastest vessels with new engine technology helps customers save time from Trat to Koh Kood in only 40 minutes and there is no smell of fuel during the journey.
The most popular route offered by Seudamgo High Speed Catamaran is ferry service from Trat to Koh Kood. The Ferry service ticket price is reasonably charged at THB600. The pickup point in Trat is located at Laem Sok Pier. On departure date, passengers must show the ferry operator's number obtained from BusOnlineTicket.co.th at Seudamgo counter at least 1 hour before departure time to check-in.
Popular services from Seudamgo:
Planning to feast your eyes on one of the most beautiful islands in Thailand, Koh Kood? Book ferry service from Trat to Koh Kood at BusOnlineTicket.co.th and travel comfortably with Seudamgo High Speed Catamaran now. Instant booking confirmation at BusOnlineTicket.co.th upon successful payment.