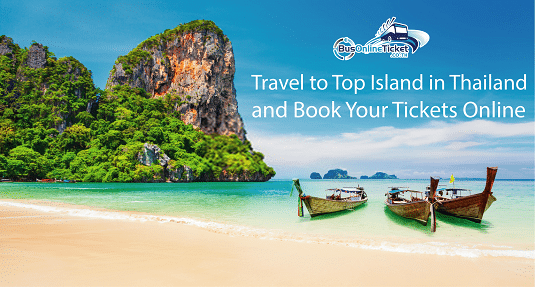 BusOnlineTicket.co.th is more than excited to announce more fabulous trips for the ferry to the top island in Thailand! You can now easily book a ferry to travel to a top island such as Koh Phi Phi, Koh Lanta, and Khao Lak, etc.
➥ Bus Operators
Top of popular routes on our list, we also bring you top-notch ferry operators in the industry. The ferry operator list includes Rungkit Tour, Phi Phi Cruisers, Sea Angel and more. You can check their availability, see the ferry schedule and easily compare the prices at BusOnlineTicket.co.th.
➥ Top Island in Thailand
Thailand has a lot of beautiful places. Especially if you are looking for traveling and experiencing the wonderful places in Asia, you should not miss the islands such as Koh Phi Phi, Koh Lanta, and Khao Lak. These are not only beautiful but they can make your vacation fantastic!.
Recently, Thailand has been considered as the top destination country in Asia. Million of worldwide visitors choose Thailand for their vacations and long holidays.
These routes are available for online booking:
➥ Ease Your Journey, Book Online!
If you are planning to travel to Thailand, book your tickets online to ensure a smooth journey. Get booking confirmation sent to your email within 24 hours when your book online at BusOnlineTicket.co.th now!