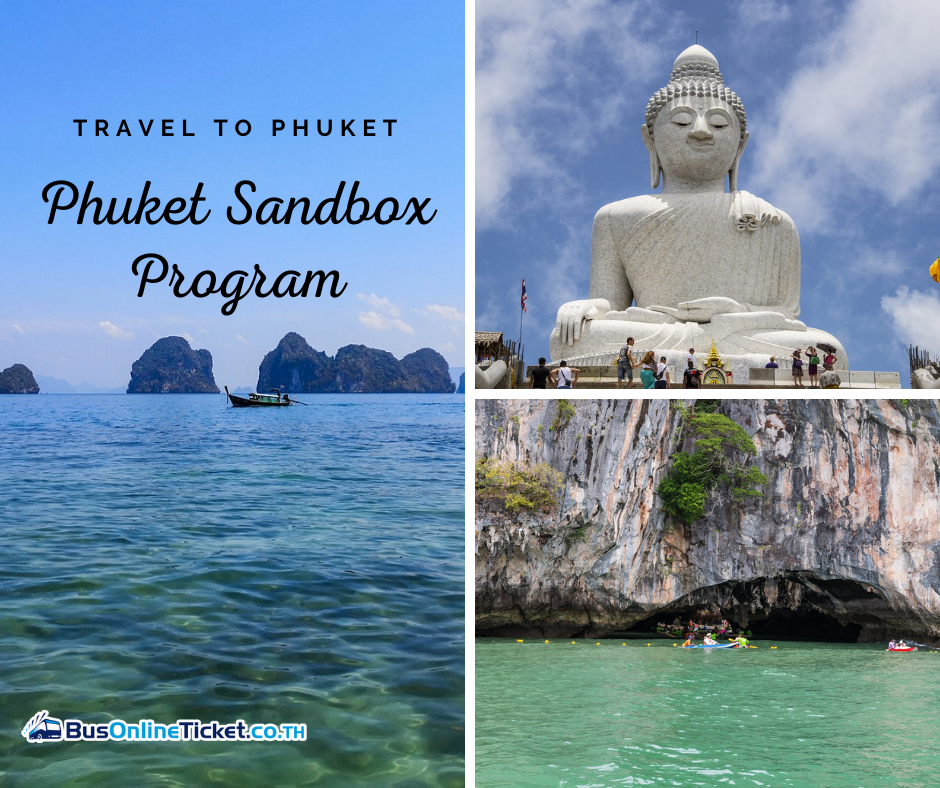 Fully-Vaccinated Travellers can Travel Within Phuket Without Quarantine Under Phuket Sandbox Program
Travel is back! Starting from 1st July 2021, the Thai government and The Tourism Authority of Thailand (TAT) has allowed fully vaccinated tourists to enter and travel within Phuket without having to quarantine via the Phuket Sandbox Program. Through the Phuket Sandbox Program, Thais and foreign travellers are able to travel into Phuket specifically.
You are required to take a COVID-19 test upon arrival and wait for the results in your hotel room. If your test is negative, you can travel freely within the province. You must stay at least 14 nights in a hotel holding a SHA Plus (SHA+) certificate before moving to any other provinces in Thailand. You also can swap between hotels, all you need to do is to stay at one SHA Plus hotel at least for first 7 nights and then you are able to move to another SHA Plus hotel(s) for the next 7 nights. You can book a hotel that received SHA+ certification via online travel agencies (OTA) such as Klook, BusOnlineTicket.co.th or direct booking to the SHA Plus hotels.
Phuket is best known as the largest island in Thailand. Whether you're visiting Phuket with friends or family, there's so many activities to do and foods to try in Phuket. During your stay in Phuket, you can go to the beautiful sandy beach at Pa Tong beach, Maiton Island, Racha Island and other popular tourist attractions in Phuket other than lounging by the hotel pool and gym facilities. Furthermore, you also can spend a bit of time to explore Phuket Old Town. In Phuket Old Town, you can go traipsing around the streets mostly filled with shops, restaurants, cafes and local night market.
After 14 days staying in Phuket and tested negative during your stay, you may continue your journey to other open destination within Thailand. You may book your bus ticket with Bus 999, a well-known transport company operated by Thailand government. The popular domestic routes departing from Phuket are Phuket to Bangkok, Phuket to Chiang Mai, Phuket to Pattaya, Phuket to Hat Yai and many more.
Are you ready to go on holiday in Phuket without quarantine? Book your bus ticket and hotel that you need for your Phuket getaway at a user-friendly, reliable and secure online ticketing portal BusOnlineTicket.co.th now and travelling with a peace of mind with BusOnlineTicket.co.th.