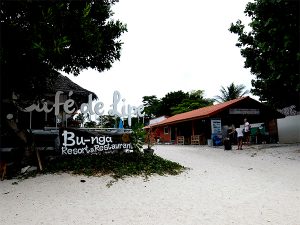 After spending some time cruising around Koh Lipe in Thailand, I decided to try a change of scenery so I planned my next trip to Langkawi, Malaysia.
My journey is as follows:
1. Check-in at Koh Lipe Check Point
2. The Long-Tailed Boat service
3. Arrival to the Telaga Harbour Marina
4. Immigration check
1. Check-in at Koh Lipe
I reached the Koh Lipe Check Point about one and a half hour prior to the departure time, as advised in the website. The place was located beside a building called the Bu-Nga Resort & Restaurant.
The person handling the check point arrived shortly after, around 9:15am. After he got settled, the passengers started to present him with their printed vouchers and passports so that he can fill in their details on a form. At this stage, the check in person will keep the passports for the time being, and will keep on collecting the passengers' passports according to the capacity of the ferry seats or ticket availability. Once the amount of passengers is enough, any remaining traveller left would have to wait for another ferry.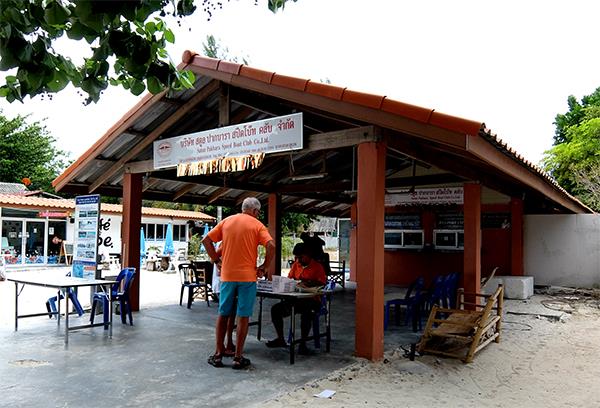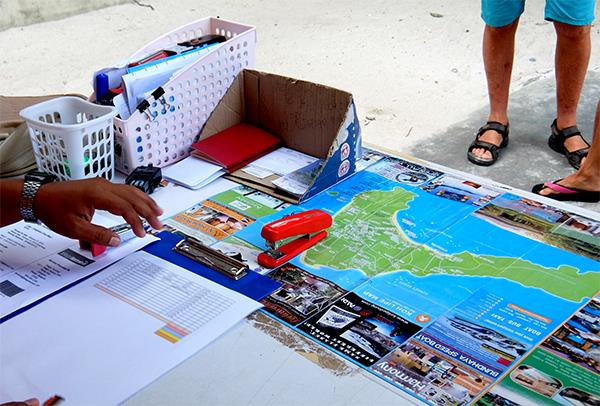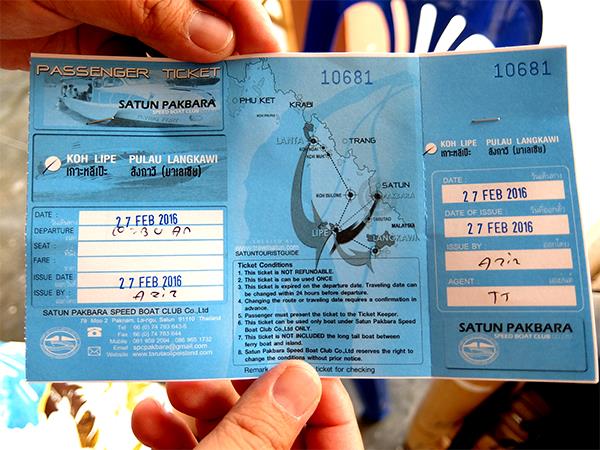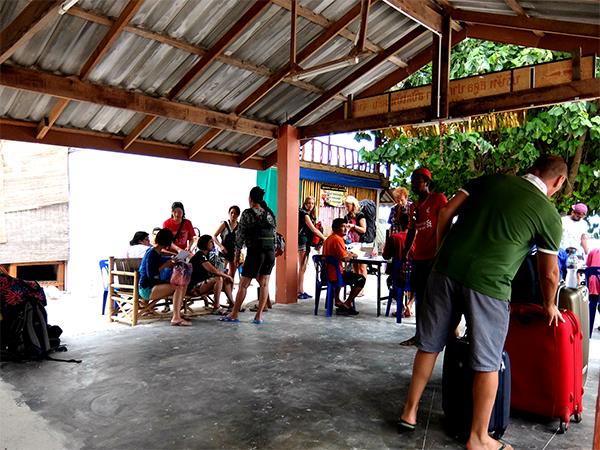 2. The Long-Tailed Boat service
Meanwhile, the passengers were required to wait by the beach for the Long-Tailed Boat to bring them to the Telaga Terminal, which is about 300m from the beach. However, the Long-Tailed Boats can only carry a maximum of 12 people with each trip so it took a while to get everybody across.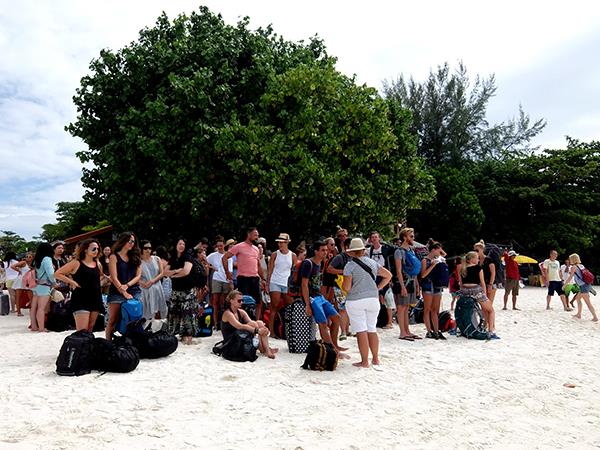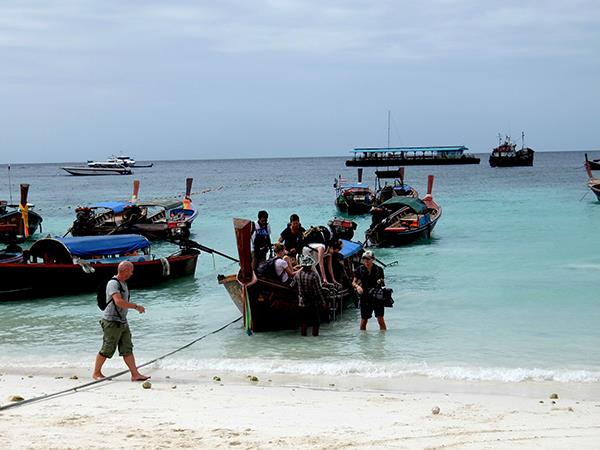 3. Arrival to the Telaga Harbour Marina
After transit from Long-Tailed Boat to ferry, it takes about two hours to arrive at the Telaga Harbour Marina in Langkawi. The ferry is equipped with air-conditional, a toilet, television and life jackets. As soon as everyone has alighted from the ferry, all the passengers were required to go through an immigration check at a building nearby.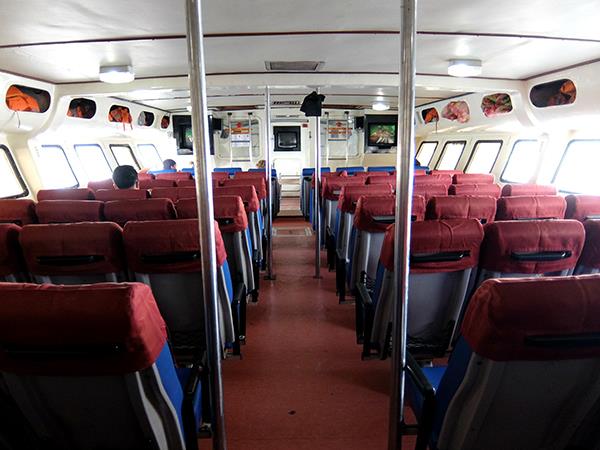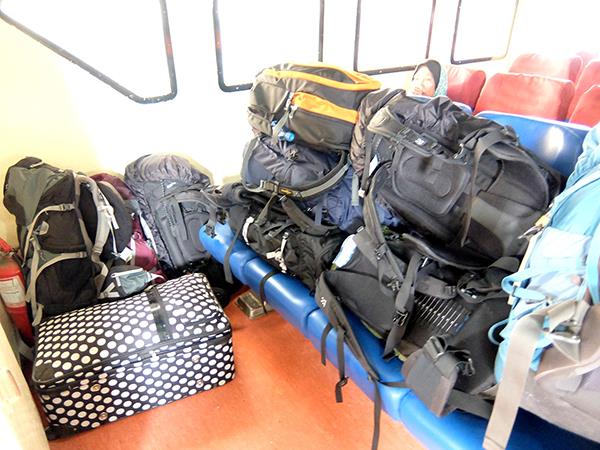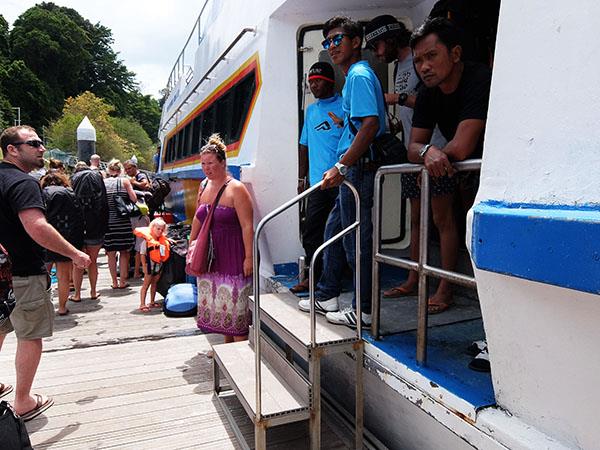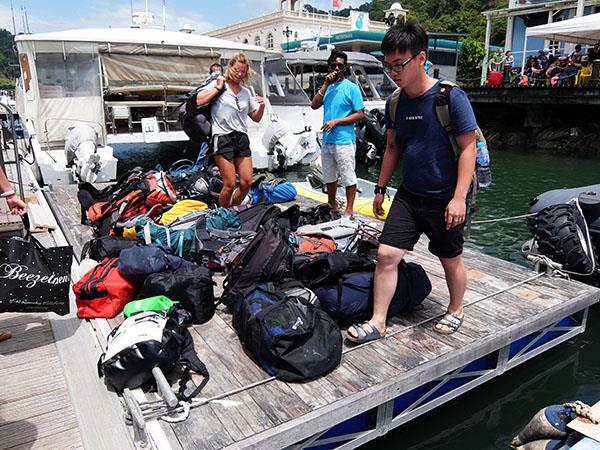 4. Immigration check
We were all required to get our luggage and proceed to the Immigration section. During this time, the Telaga Terminal staff assembled the passengers and started distributing their passports back to the owners by calling their names so that they can continue to get their passport stamp at the immigration.