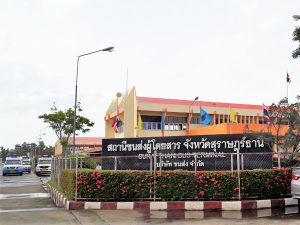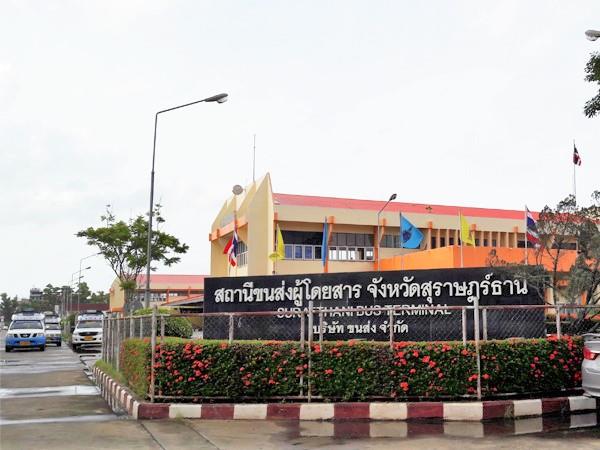 Surat Thani Bus Terminal is located in Moo 10, Tambom Wat Pradu, Amphoe Mueang, in the province of Surat Thani. The bus terminal is along Highway 417. It is near CentralPlaza Surat Thani shopping mall.
Ticket counters
Ticket counters are immediately within sight once you enter the bus terminal. You will notice that most counters sell bus tickets from Surat Thani to Bangkok as that is the most popular route. You may wish to consider Choke Anan Tour as it is one of the most reputable bus companies in Thailand. Most buses departing from Surat Thani to Bangkok are overnight buses. However, Choke Anan Tour has one bus departing in the morning.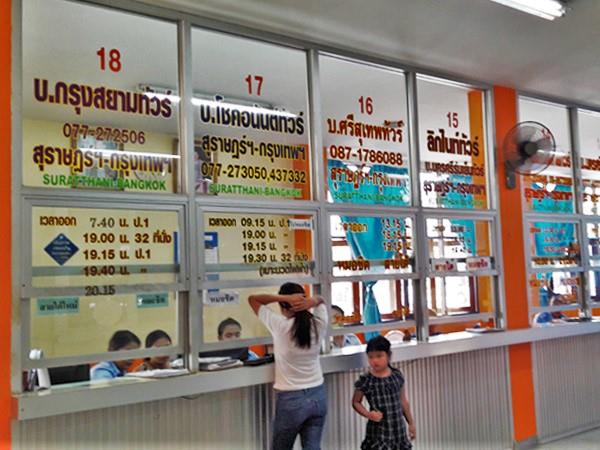 Minimart
The minimart at Surat Thani Bus Terminal is relatively small, offering only a select number of snacks and drinks. If you are looking for a hot meal, you may consider the food stalls located at the main road, along the periphery of Surat Thani Bus Terminal.
Restrooms
The restrooms located at Surat Thani Bus Terminal is free-of-charge. The toilet facilities are clean→ however, there are no toilet paper available most of the time.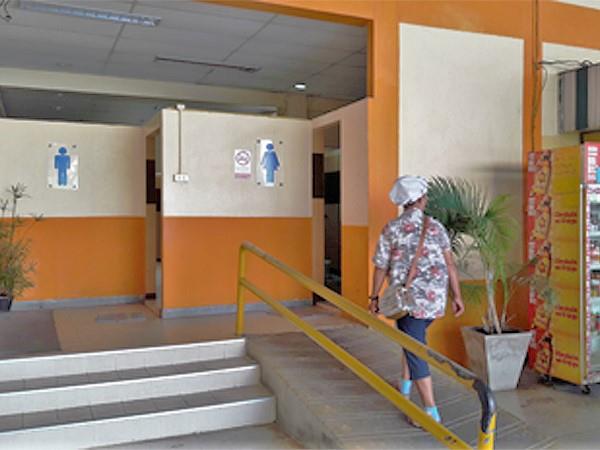 Sitting area
The sitting area at the bus terminal is open-air and there are no fans within the area. As Surat Thani's weather is fairly hot, you may find the waiting area to be slightly uncomfortable. It will be advisable to take advantage of the minimart by purchasing some cold beverages to cool yourself down while waiting for the bus.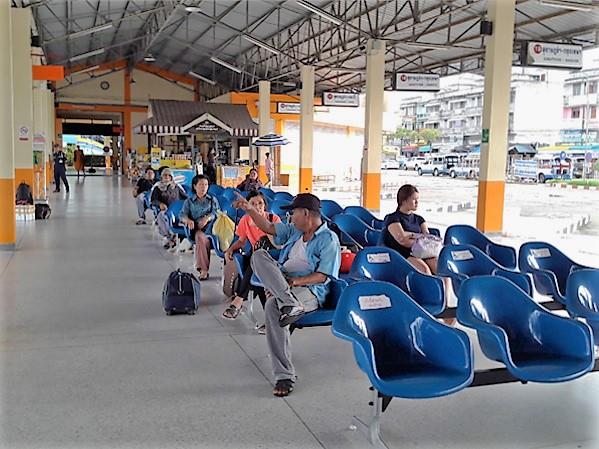 Songthaews
Songthaews, or modified pickup trucks, are easily found outside the Surat Thani Bus Terminal. Most of the songthaews run a specific route and will pass through Surat Thani Town. If you are arriving at Surat Thani, you may choose to take a songthaew to get to the town area. Helpful tip: ignore the locals who tout and direct you to their vehicle. Instead, board the songthaew already filled with other passengers. A private songthaew transport service may prove to be expensive as the driver will negotiate a high price to take you to your destination.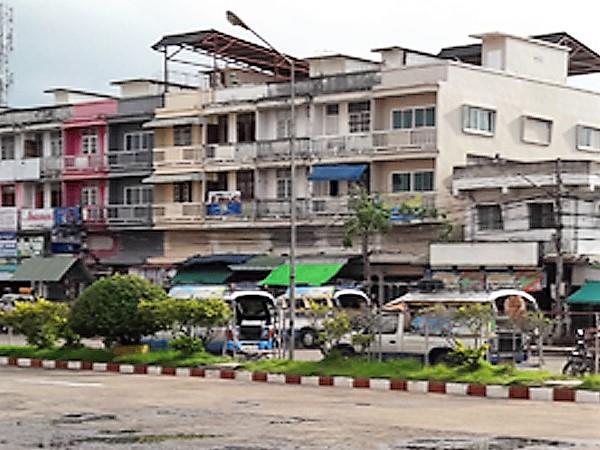 For other destinations such as from Surat Thani to Krabi, Phuket, Koh Phangan, Koh Phi Phi, and Koh Samui, buses are available at Surat Thani town.
For bus + ferry from Surat Thani to Koh Tao, the pickup location is at Surat Thani Airport.