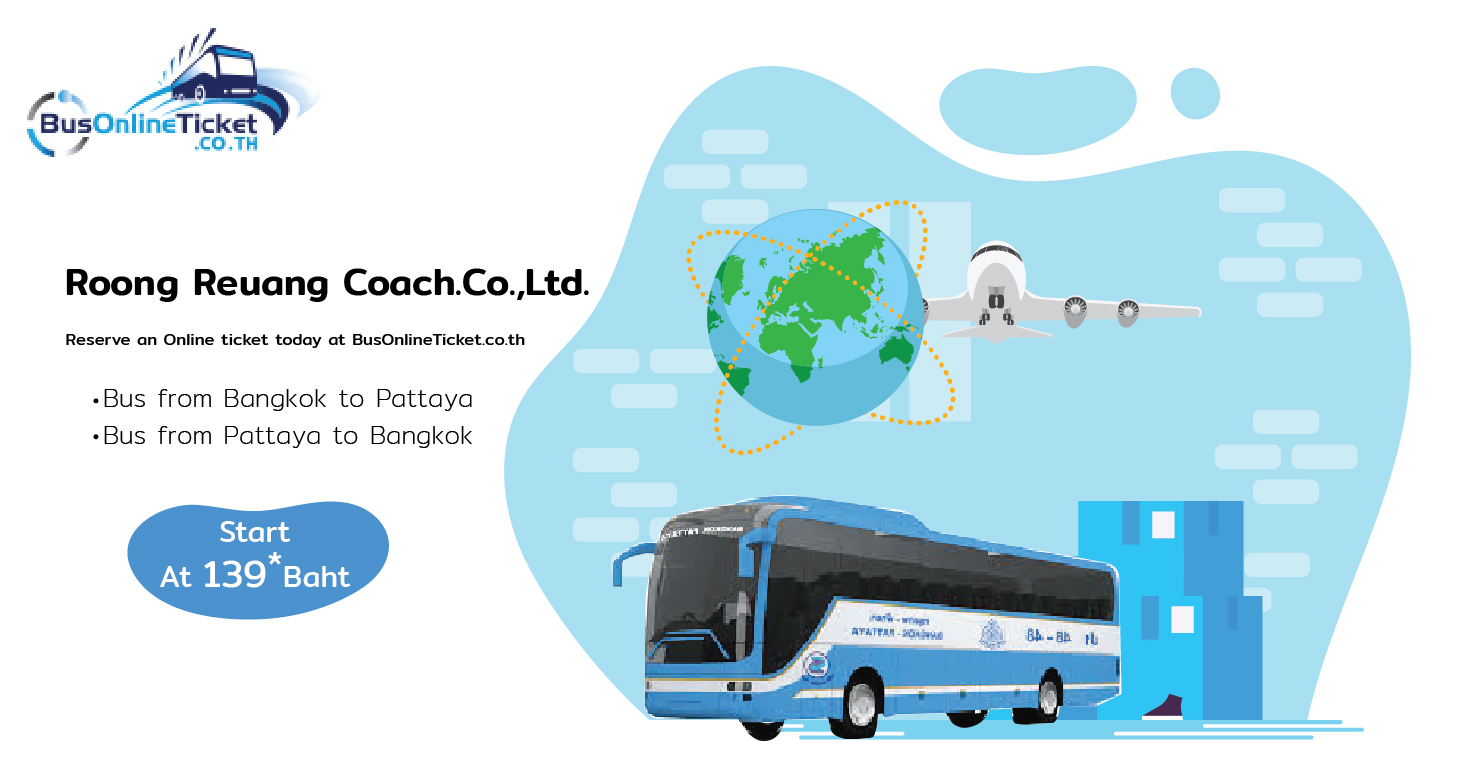 Discover the Vibrant City of Bangkok and Pattaya with Roong Reuang Coach
Roong Reuang Coach Offer Bus Service Between Bangkok and Pattaya
We are so excited that Roong Reuang Coach has joined BusOnlineTicket.co.th to provide an online booking service for their bus tickets. Everyone now can enjoy the convenience of 24/7 online access to book Roong Reuang Coach bus tickets without any fuss via BusOnlineTicket.co.th. You can start planning your holiday in advance now with Roong Reuang Coach and BusOnlineTicket.co.th!
Roong Reuang Coach is a well-maintained Thailand bus company located at Southern Bangkok Bus Terminal (Sai Tai Mai). Roongreuang Tour is specialized in offering a wide range of bus services across Thailand. Roongreuang Tour buses with 2 + 2 seat arrangements are fully equipped with air-conditioner, reclining seats, and spacious legroom to ensure their passengers have a comfortable journey to the destination.
The popular bus services provided by Roong Reuang Coach are as follow:
The boarding point and arrival point in Bangkok are located at Eastern Bangkok Bus Terminal (Ekamai) and Mochit Bus Terminal 2. Meanwhile, the pick-up point and drop off point in Pattaya are located at Pattaya Bus Station (Roongreuang). The daily departures between Bangkok and Pattaya start from 9:00 am to 5:00 pm. The bus fare is charged in a range of THB139 to THB148, depending on your selection of boarding point and arrival point.
Buckle up, adventure calls! Book your bus ticket between Bangkok and Pattaya now at BusOnlineTicket.co.th and travel comfortably with Roong Reuang Coach. You are advised to book your bus ticket online in advance during the peak holiday season to avoid disappointment.