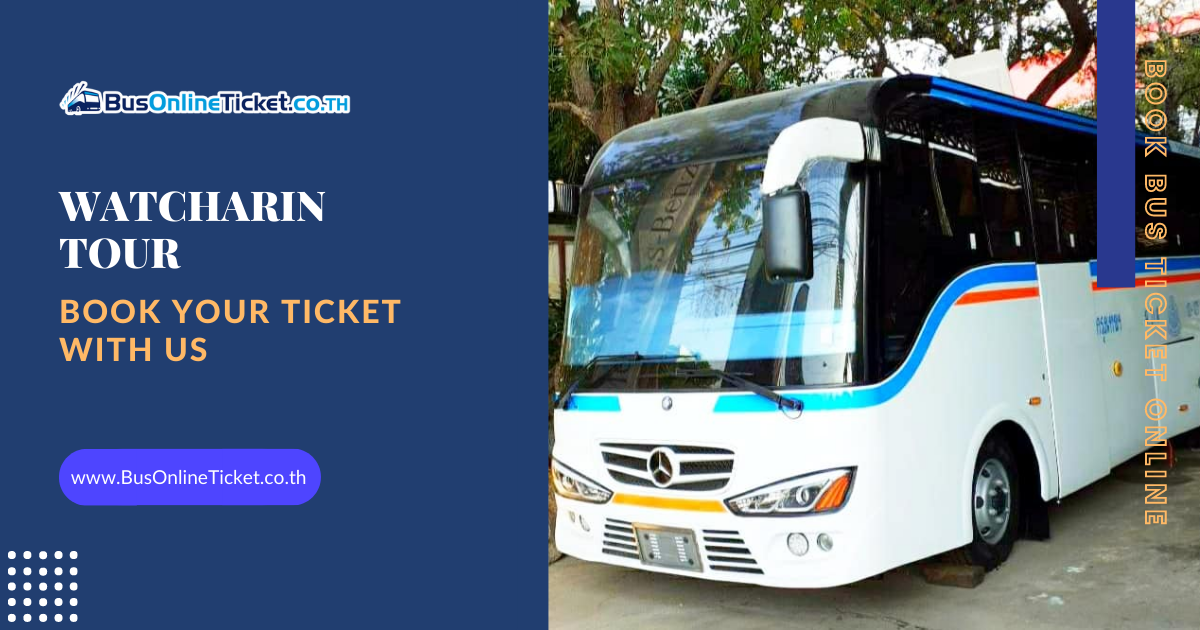 BusOnlineTicket welcomes Watcharin Tour in the journey of BusOnlineTicket.co.th on providing online booking for buses transportation from Bangkok to Lopburi. The return bus tickets for these routes are also available for online booking in BusOnlineTicket.co.th.
Watcharin Tour provides bus and van transport company based in Lopburi, which is a city with a long History and famous for its large monkey population. Watcharin  is another cheap option for reaching Lopburi. It takes about 3 hours with a bus and tickets start at THB 190 depending on the type of buses.
Buses and minivans leave Bangkok's Morchit Bus Terminal. They are very frequent with a vast choice of departures throughout the day till 6pm. There's no significant difference in prices between bus and van services. 
Planning to scenic Wat Khao Chin Lae, sitting atop the rugged Khao Chin Lae mountain, makes for a good day trip from Lopburi. You can book your van ticket now at BusOnlineTicket.co.th and travel with Watcharin Tour. Booking ticket in BusOnlineTicket.co.th is simple and easy as long as you have a device with internet access. Confirmation of tickets is instant in BusOnlineTicket.co.th.