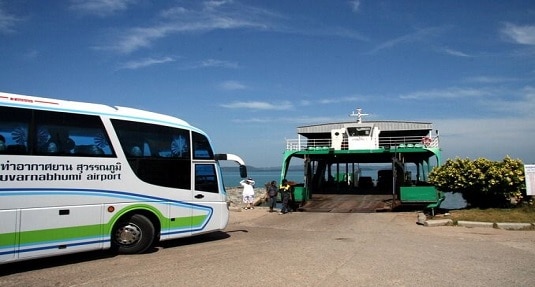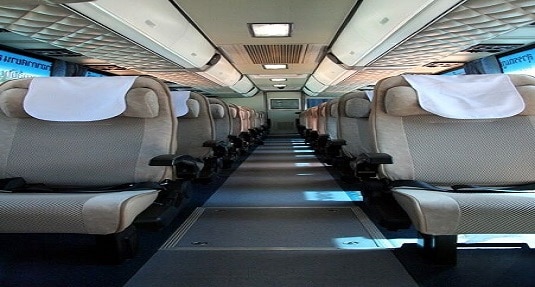 Suvarnabhumi Burapha Bangkok provides bus cum ferry service from Suvarnabhumi Airport to Koh Chang
Suvarnabhumi Burapha Bangkok is the transport specialist to Koh Chang. They deploy either tour buses or vans from Suvarnabhumi Airport to jetty before transferring to ferry to Koh Chang.
Coach and van are an air-conditioning, and the interior has spacious seating that can stretch your legs. The ferry service to Koh Chang is a container ship that can carry 4 wheels cars. There are life jackets to be served for safety while passengers takes the ferry to cross the sea. The operator prepares employees with expertise in driving and specialized in service to take care of passengers to ensure maximum satisfaction in traveling.
Suvarnabhumi Burapha Bangkok's popular route is Suvarnabhumi Airport to Koh Chang. The ticket price is at THB 700.
On departure date, the passengers must show the E-confirmation obtained from BusOnlineTicket.co.th to check in at the counter, 30 minutes before the departure time. Suvarnabhumi Burapha Bangkok check in counter is conveniently located at Suvarnabhumi Airport Level 1 gate 8.
The routes to provide service :
Suvarnabhumi Airport → Ko Chang
Suvarnabhumi Burapha Bangkok Office:
The Suvarnabhumi Burapha Bus Company, Door 8 Ground Floor (G), Suvarnabhumi Airport Terminal, Samut Prakarn, Bangkok 10540 Thailand.
Suvarnabhumi Burapha Bangkok Schedule and Tickets
Please Note: Changes to fares and time schedules are at the discretion of the operators.