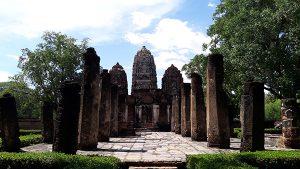 Instead of having another weekend trip to Pattaya or Hua Hin, we planned for a trip from Bangkok to Sukhothai to discover one of Thailand's most astonishing historical towns. Sukhothai is known to be one of Thailand's best kept secret towns with rich culture. We had a wonderful visit and experience during our stay in Sukhothai. Followings are our travelling experience with Phitsanulok Yanyon Tour from Bangkok to Sukhothai:
1. Arrival to the Bangkok Bus Terminal (Mo Chit 2)
2. Check-in at Phitsanulok Yanyon Tour counter
3. Proceed to bus platform
4. Head to the province of Phitsanulok then to Sukhothai Bus Terminal
1. Booked tickets from Bangkok to Sukhothai via BusOnlineTicket.co.th
2. Arrive at Bangkok Bus Terminal (Mo Chit 2), exchange for tickets at Phitsanulok Yanyon Tour ticket counter.
3. Enter Bangkok Bus Terminal (Mo Chit 2) to look for the correct bus platform. There is a 7-11 convenience store located at the first floor, just before the bus platforms. You can purchase a SIM card for your mobile phone, snacks, and drinks here.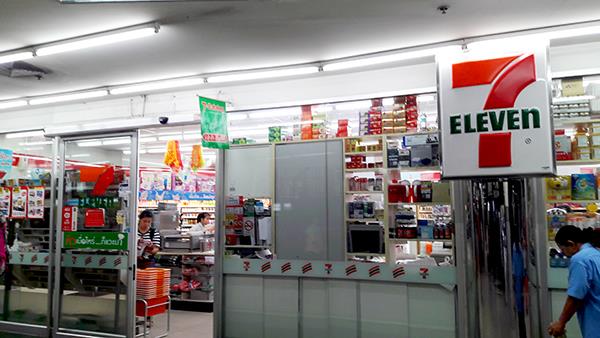 4. Head to bus platforms outside the terminal building.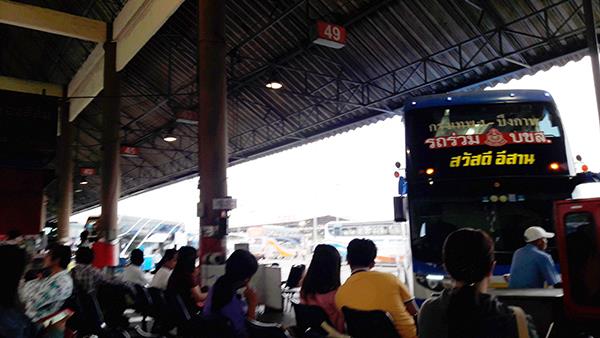 5. The bus platform is an outdoor area, with seats for passengers to wait for the bus. There is also a minimart there, should you require more snacks or drinks.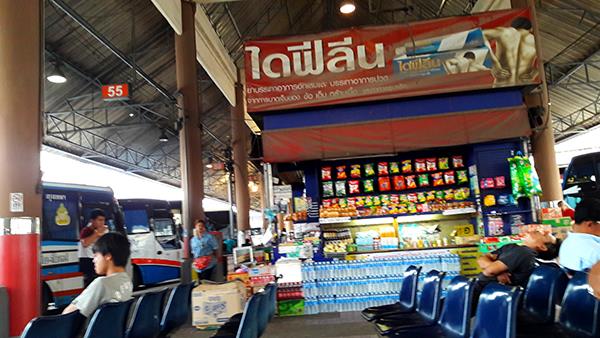 6. When bus arrives, there will be an announcement. Hand your bus ticket and your luggage to the bus driver. He will tag your bags to prevent any confusion.
7. The toilet is located at the lower deck. Head to the upper deck where passengers sit.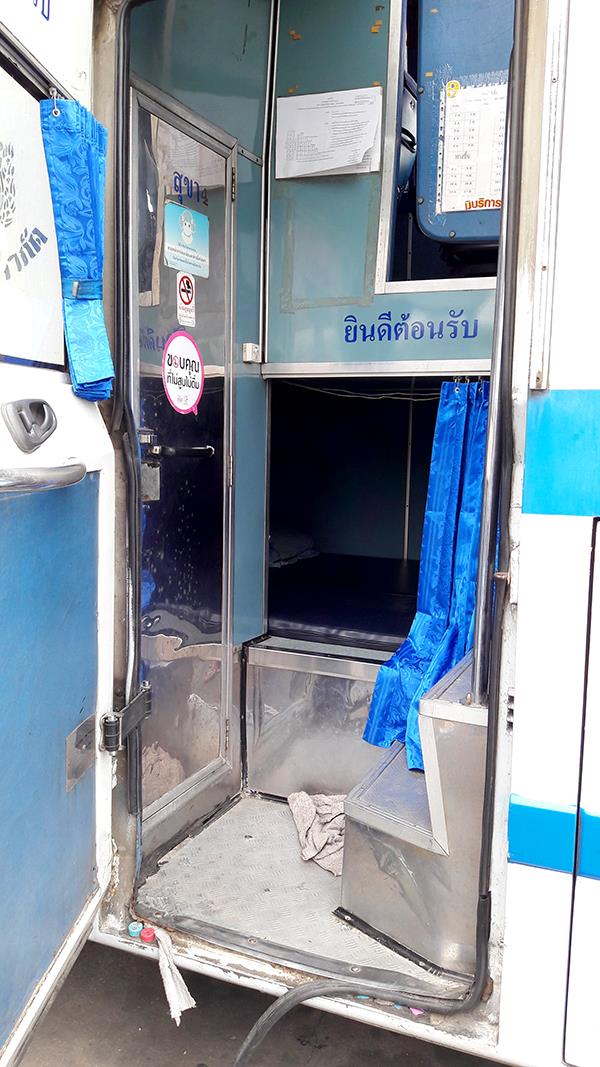 8. The bus steward or stewardess will hand out the food packets immediately before departure from Bangkok Bus Terminal (Mo Chit 2).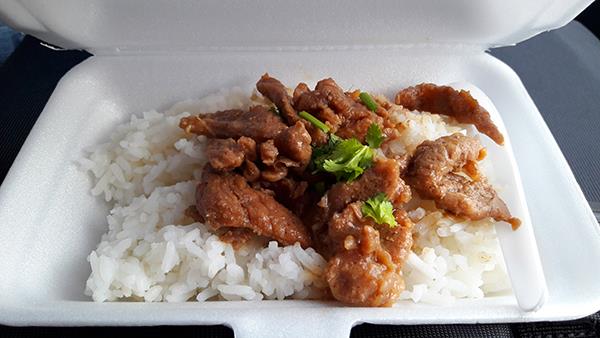 9. The bus will have stopover for 20-30 minutes at a shop to allow travellers to use the restroom. This stopover location is along Route 117 at Tambon Bang Muang, Amphoe Muang at the province of Nakhon Sawan. Do note that the restroom does not have toilet paper provided! The shop sells souvenirs, food, and snacks. Outside the shop, there is a row of food stalls, selling sausages and other Thai local delights.
10. The bus will head to the province of Phitsanulok first, to allow passengers to alight there. After that, the bus will head to Sukhothai. After about 7 to 8 hours, we finally reached Sukhothai Bus Terminal.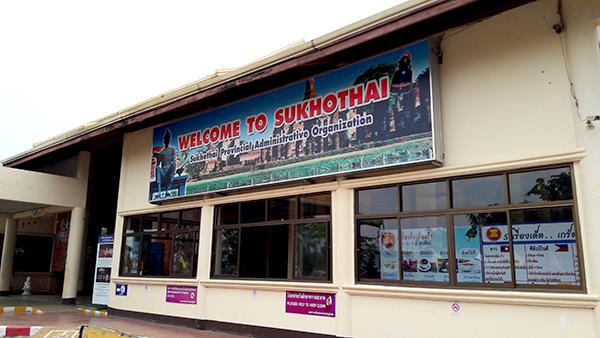 11. There are songthaews (modified pickup trucks) available at the Sukhothai Bus Station. You can board one to get to your hotel.