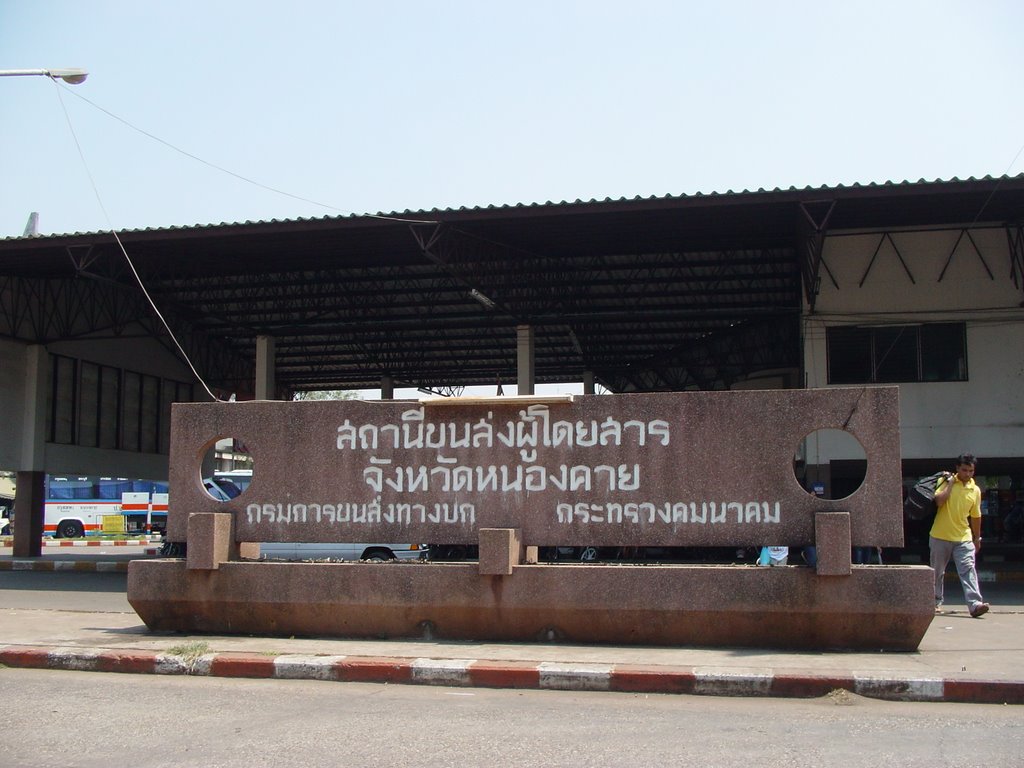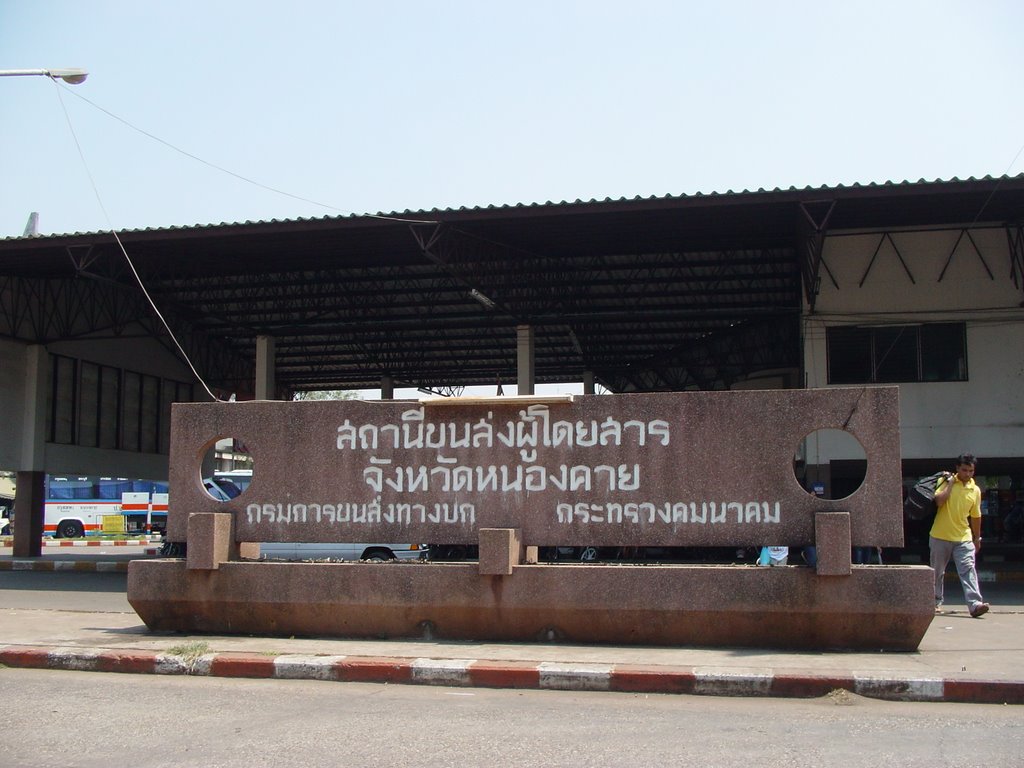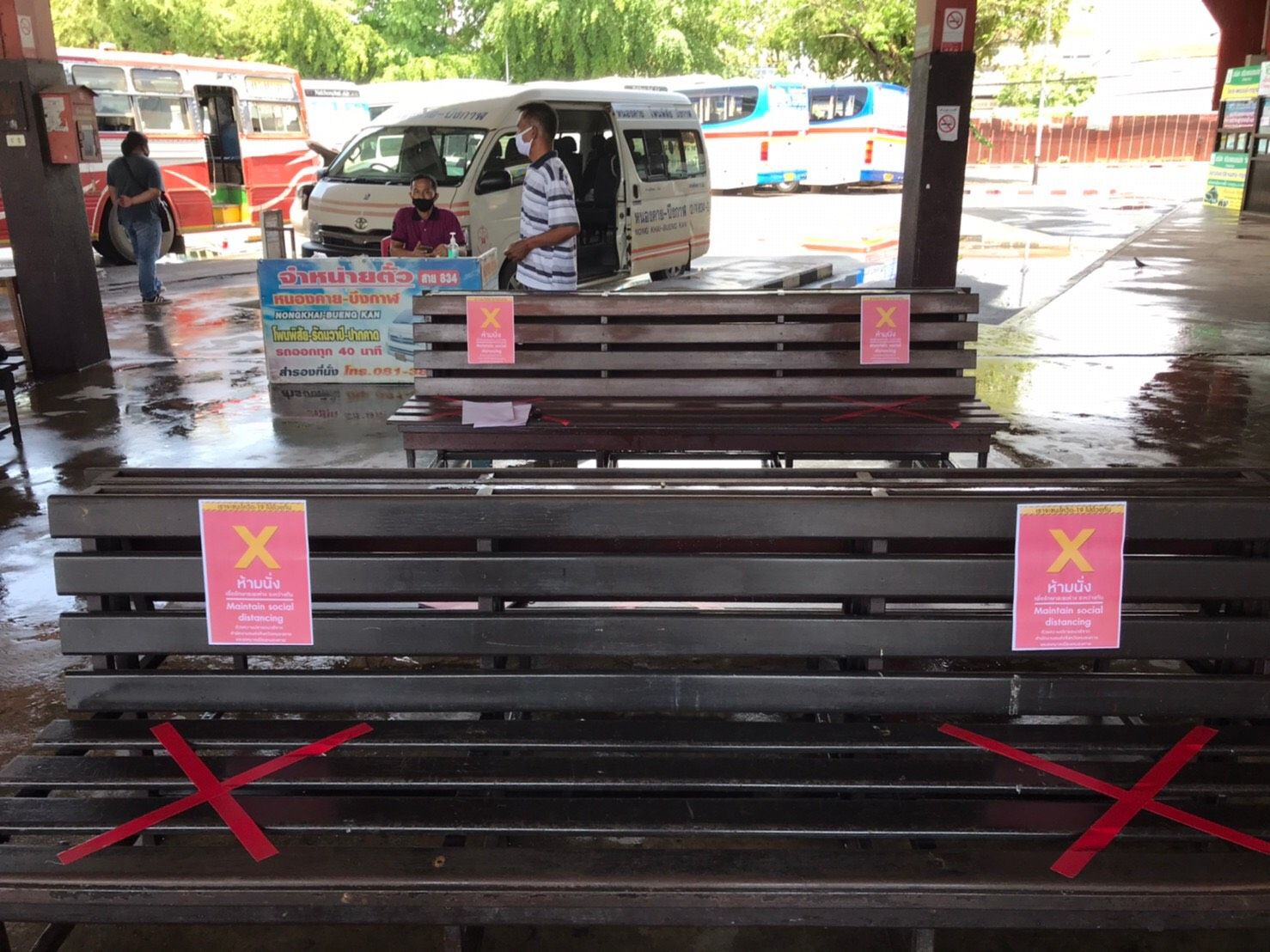 GENERAL INFORMATION
Nong Khai is a city in the Isaan North East region of Thailand. The city lies on the southern bank of the Mekong River, only 20 km from Vientiane, the capital of Laos. Nong Khai features temples, traditional Culture, a beautiful countryside, and a rural folk lifestyle, the most lively EVENT of which centers on the Bung Fai Phaya Nak, the naga fireballs: an annual event whereby mysterious glowing balls of light rise up out of the river, believed to be  sent by the naga king in honor of the Lord Buddha.
ARRIVAL AND DEPARTURES AT NONG KHAI BUS TERMINAL
Bus is the only direct transportation service to travel from Nong Khai. The duration required from Bangkok to Nong Khai bus is about 11 hours, depending on the road traffic and weather conditions. all buses leaving for Nong Khai from Bangkok are overnight buses. They depart Bangkok Morchit Bus Terminal in the evening and arrive in Nong Khai next morning. The bus arrives at Nong Khai Bus Terminal located in the center of town. Bus999, Budsarakham Tour, Sawadee Esan and Nakhonchai Air are those popular bus operators in Thailand serving the bus service from Bangkok to Nong Khai Their combined trips total up to 16 daily departures. 
The bus ticket from Bangkok to Nong Khai is reasonably charged in the region of 459  baht to 715 baht, depending on the bus types. Generally, higher bus fare comes with spacious seats and more comfortable journeys. This service is available daily and departs every one hour from 7.00 pm. until 8.30 pm. Bus tickets are available online at BusOnlineTicket.co.th and you check schedule, ticket price, and tickets availability from our website.
ADDRESS AND LOCATION OF NONG KHAI BUS TERMINAL
Nong Khai bus terminal is located in Nong Khai town center 700 meters from the Indochina Market. The address of Nong Khai bus terminal is 910/128-129, Moo 10, Soi Sansoen, Prachak Road, Nai Mueang, Mueang Nong Khai District, Nong Khai 43000, Thailand. The location of Nong Khai Bus Terminal is:
HOW TO GET NONG KHAI BUS TERMINAL
The public transport in Nong Khai is songthaew and tuk-tuk. The price has gone up recently due to the increased cost of fuel. They remain inexpensive at 30-90 baht/person to Nong Khai bus terminal  and 100 baht from the Nong Khai bus terminal to anywhere within town, but you can generally bargain with them to reach a reasonable price.
AMENITIES
The sitting area is open-air and very comfortable with a covered terminal area. The toilets are close and clean, price for the toilet is 5 baht. Near the toilet there are a few shops selling drinks and snacks. Inside Nong Khai bus terminal there are many many ticket counters for different companies. The companies may do the same route at different times and with different types of vehicles. Some of these can be booked in advance on our website www.busonlineticket.co.th.