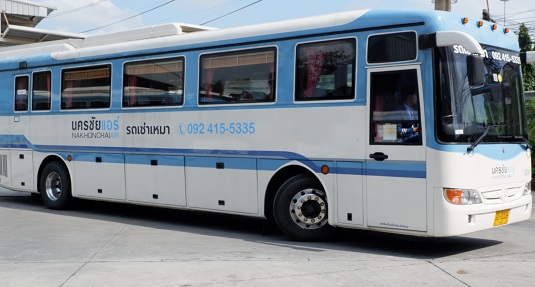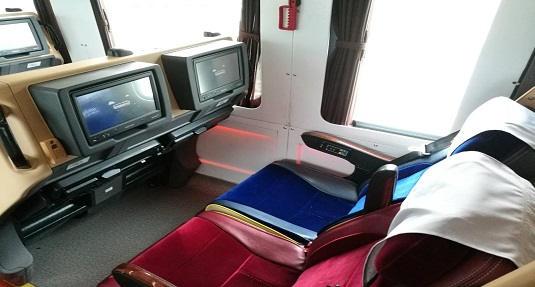 Nakhonchai Air
Nakhonchai Air, also known as NCA and Nakhonchai Air, is one of the big-sized bus company headquartered in Bangkok, Thailand. Nakhon Chai Air is a first-class operator that offers a wide range of luxury bus services to many amazing destinations all around Thailand.
The bus routes offered by NCA are mainly from the central region to the northern region and Isaan, the north-eastern regions of Thailand. The popular destinations covered by NCA including Bangkok, Khon Kaen, Chiang Rai, Chiang Mai, Nong Khai, Ubon Ratchathani and many more.
Many tourists trust and choose Nakhonchai Air Bus because their drivers and crew are experienced and professional. Besides, all their bus fleets are well-maintained, modern and comfortable to ensures a safe and pleasant journey to their passengers. There are 2 types of buses that provide to serve customers' needs:
1) First Class, 30-seater air-conditioned bus, 3 seats/row, massage chair, private TV, serving snacks and drink, toilet on board.
2) Gold Class, 32-seater air-conditioned bus, 4 seats/row, reclining seat, shared tv, serving snacks and drink, toilet on board.
Nakhonchai Air is considered as one of the best bus operators by many people because of their excellent service. Nakhonchai Air tickets can now be purchased online conveniently at BusOnlineTicket.co.th.
Location of Nakhonchai Air Office: Office:
109 Vibhavadi-Rangsit Road, Ladyao Subdistrict, Chatuchak District, Bangkok 10900
Nakhonchai Air Schedule and Tickets
Please Note: Changes to fares and time schedules are at the discretion of the operators.