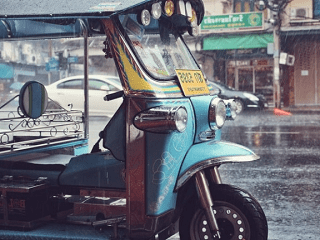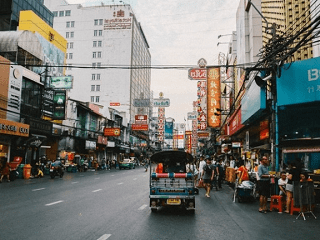 Khon Kaen is one of the four major cities of Isan, Thailand; and is also known as the "big four of Isan". Historically, Khon Kaen is quite a new town, established a little over two centuries ago during the reign of King Rama I. A popular way to travel to Khon Kaen is by bus because train and flight tickets are more expensive. Taking bus to Khon Kaen is more comfortable and the price is more affordable. Now, it is even more convenient to book the bus tickets at BusOnlineTicket.co.th with instant confirmation.
Popular Bus Route
Pick-up and Drop-off Points for the Bus to Khon Kaen
Although there are several drop-off spots in Khon Kaen, most express buses will make pick-ups and drop-offs at these locations:
Chum Phae Bus Terminal
Khon Kaen Bus Terminal
Khon Kaen Bus Terminals
There are three bus terminals in Khon Kaen:
Khon Kaen Bus Terminal 1 (Central Khon Kaen Bus Station)
Also known as Baw Khaw Saw 1 and has been closed on 1 December 2017.
Khon Kaen Bus Terminal 2 (Air conditioned bus terminal)
Also known as the air-conditioned bus station which is the most central and convenient terminal in Khon Kaen but has been replaced by the Khon Kaen Bus Terminal 3. Now they only provide minivans that depart from here and will take you to places such as Udon Thani and Khorat.
Khon Kaen Bus Terminal 3 (Khon Kaen Provincial Transport Station)
The Khon Kaen Bus Terminal is also known as Baw Khaw Saw 3 which is the most modern and much less busy because it is 8 kilometres from the city centre. Passengers can take a Tuk Tuk or taxi to get to Khon Kaen Provincial Transport Station. All the long distance buses depart from here, and there are also minivans that will go to nearer destinations.
Famous Hot Spots in Khon Kaen
Phra Mahathat Kaen Nakhon

The most eye-catching attraction in Khon Kaen is Phra Mahathat Kaen Nakhon, also known as "The nine-story Chedi". This temple is located on Klang Mueang road at the South end of Khaen Nakhon Lake. It is easily accessible and only takes a few minutes' drive away from Khon Kaen town by taxi for THB100.

Phra Mahathat Kaen Nakhon is quite large and all the Chedi's nine floors are open to everyone. Visitors can climb the stairs inside to the 9th floor that offers scenic 360 degree views of Khon Kaen town and Kaen Nakhon Lake. The temple is worth the visit with their fresh air and amazing view from the very top of the temple. In addition, the temple's interior walls are adorned with murals that show the Isan Culture and the history of Khon Kaen. It is open daily at 7.00AM – 5.00PM and everyone is free to enter.
Bueng Kaen Nakhon

Bueng Kaen Nakhon is the largest and most popular lake of Khon Kaen. Going to Khon Kaen will not be complete without visiting Bueng Kaen Nakhon because the lake is very beautiful with temples and a park surrounding it. The park is free to enter, and visitors can rent bicycles and fishing rods at the park. In addition, there are lots of restaurants around the lake, as well as playgrounds and picnic opportunities that are really suitable for those wanting a close outdoor activity. Other facilities such as bathrooms and convenience stores are conveniently not very far from the park.

Locating Bueng Kaen Nakhon won't be a trouble as this place is easily accessible for those who are staying in town and you can take a taxi for THB100 at downtown Central Plaza.
Hat Sawan Beach

Hat Sawan Beach, also known as "Heaven Beach", is located in Ubonratana District, Khon Kaen. Some of the best things to do at Hat Sawan Beach are riding the banana boat, going for a swim, and enjoying the beautiful scenery while having a nice meal with your family and friends. Hat Sawan Beach is just near the Ubonrat Dam in Khon Kaen. Hat Sawan Beach shall be one of the good reasons to visit Khon Kaen now.

Khon Kaen City Museum

Khon Kaen City Museum is also known as "Hong Mun Mang" which is one of the good places to spend time with your family. The museum was opened by His Majesty, King Bhumibol Adulyadej on the 20th of December, 1972. The displays are introduced through present day plans that will attract your interest in the museum. Khon Kaen City Museum entrance fee is THB90 and it is certainly worth your money. In addition, the museum is closed on Monday and opens from Tuesday till Sunday at 9.00AM – 5.00PM.

Wat Thung Setthi

Wat Thung Setthi is one of the unique temples in Khon Kaen because the chedi has glass windows all around it. The temple has a bit of a different look to it (white temple, black Buddha) which makes it more interesting. Surrounding the temple are beautiful plants and flowers. The temple is not so far from Khon Kaen Town, so visitors can just take a taxi or Tuk Tuk to get there. It is worth a visit for its uniqueness and as the perfect location to come and relax.

Dino Water Park

Dino Water Park is the largest water park in North Eastern part of Thailand. The park is open from Monday till Friday at 10.00AM – 6.00PM, and for weekends it is open at 10.00AM – 8.00PM. The park is easily accessible from the city centre by Tuk Tuk or taxi. The entrance fee for adults is THB600. For the facilities, you can change your clothes in the bathroom, and you may need the lockers to store your things which costs THB100 + THB100 for key deposit that you will get back when returning the key.

King Cobra Village

King Cobra Village is about 40km from the city but it is not so hard to find as there are many signs in English that will direct you to the location. Besides the king cobra, there are other animals to see too, and you can buy souvenirs and snacks at the stalls. King Cobra Village is free to enter and to take a look at or even hold some of the animals. After the king cobra show, visitors can get a Polaroid photo with a snake which costs THB100. It is worth a visit since you can experience the great snake show in Thailand.
Other famous hot spots are Phu Wiang National Park, Phu Pha Maan National Park, Wat Nong Wang, Khon Kaen's Day & Night Markets, Phrathat Kham Kaen, Pratunam Wholesale Market, and more.
Book your ticket for Bus to Khon Kaen today!