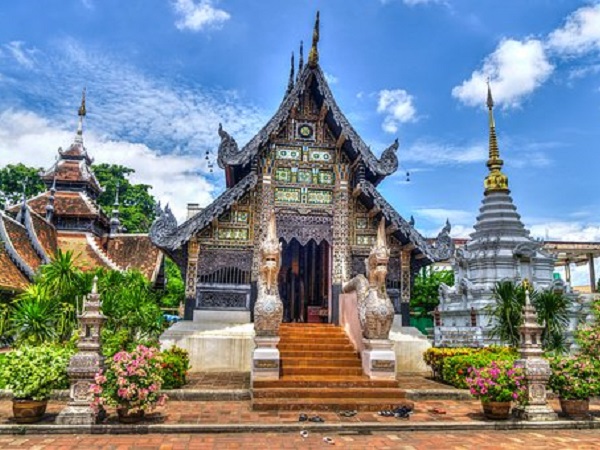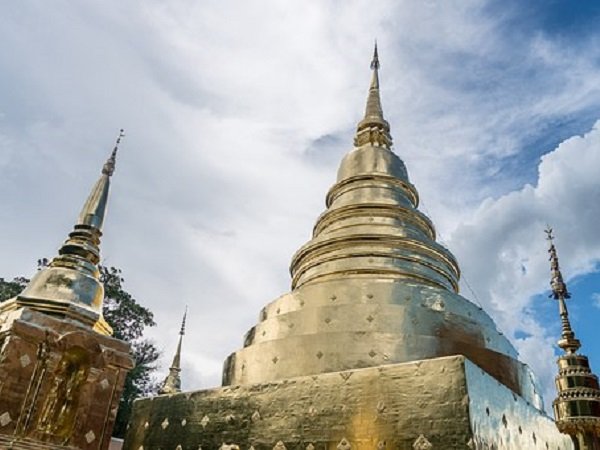 Chiang Mai is the largest city in Northern Thailand and it is located 700 km to the north of Bangkok near the highest mountain in the country. There are hundreds of Buddhist Temples in Chiang Mai that you can visit. A popular way to travel is by taking bus to Chiang Mai because the air-conditioned berth type train ticket is more expensive. Taking bus to Chiang Mai is more comfortable and the price is more affordable. Moreover, it is now more convenient to book the bus tickets to Chiang Mai at BusOnlineTicket.co.th with instant confirmation.
---
Popular Bus to Chiang Mai
---
Pick-up and Drop-off Points for Bus in Chiang Mai
Although there are several drop-off spots in Chiang Mai, most express buses will make pick-ups and drop offs at these locations:
Chiang Mai Arcade Bus Terminal
New Viriya Yan Yon Tour Offce (Ban Tha Ton)
Chiang Mai (Sunny Hostel)
---
Chiang Mai Bus Terminals
Chiang Mai has three bus terminals and one of them is the Chiang Mai Bus Terminal 1, also known as Chang Phueak Bus Station. There is no bus in this bus station, only van and songthaew. Chang Phueak Bus Station is located closer to the Old City Moat. Meanwhile, Chiang Mai Bus Terminal 2 is commonly known as Arcade Bus Station 2 and Chiang Mai Bus Terminal 3 is commonly known as Arcade Bus Station 3. Both Chiang Mai Bus Terminal 2 and Chiang Mai Bus Terminal 3 are right next to each other just off the main highway. However, they are located quite far (around 3km to the east) from the city centre. Still, there are local bus services going from and to the city in the Arcade Bus Terminal for the convenience of the passengers.
Read more about Chiang Mai Bus Terminal.
---
Songthaew as Local Transportation
Songthaew is one of the popular transportation in Chiang Mai because walking from one place to another place during the hot day is not easy. It is easy where you can just tell the driver where you want to go and when you have reached your destination, you can just pay the driver. Songthaews in Chiang Mai can be divided into 6 colours which is Red, Yellow, White, Blue, Green and Orange colours. The different colours of songthaew indicates different directions and routes.
---
Famous Hot Spots
Chiang Mai was written as "Chiengmai" or "Chiangmai", which means "New City". It is a unique place that is well-known for its rich culture and as shopping haven in Thailand. There are several places to visit in Chiang Mai, Thailand:
Elephant Nature Park

Elephant Nature Park is an amazing place where you can get a lot of experience by visiting and volunteering to help. The park has always been the visitors' favourite part of all time in Chiang Mai, Thailand. There are more than 35 elephants and other animals treated with love and respect. Elephant Nature Park also offers visitors the opportunity to engage face to face with the elephant, giving them the fresh fruits and bath them.

Central Festival Chiang Mai

Central Festival is one of the largest and beautiful malls in Chiang Mai. It is a good place where you can go for shopping, eating and entertainment. There is an IMAX and theater screens showing the recent films in English and Thai. Moreover, the mall also has a Japanese Hajime Robot Restaurant that looked very interesting.

Wat Phra That Doi Suthep

Wat Phra Thai Dor Suthep or the golden temple is a must visit when you are in Chiang Mai, Thailand. There are so many beautiful details that made this temple so unique and special. The temple is on the top of Doi Suthep, it is quite high but they have a huge stairs and elevator. The view is incredibly beautiful that we could see Chiang Mai city from up there. To go there, wraps and scarfs are provided to cover your shoulders and legs if you are wearing shorts or a tank top. The visitors need to be dressed accordingly to enter.

Chiang Mai Gate Night Food Market

If you are looking for the cheapest and delicious street food in Chiang Mai, then Chiang Mai Gate Night Food Market will be the best answer. Be sure to visit Chiang Mai Gate Night Food Market which is one of the biggest markets in Thailand where you can find food of all kinds. There are hundreds of stalls and delicious foods that you have never seen before. You might not even recognize some of them as a food.
Other famous hot spots are Chiang Mai Night Safari, Chiang Mai Old City Temples, Doi Inthanon National Park, Karen Long Neck Tribe & Chiang Dao Cave, The San Kamphaeng Road and more.
Book your ticket for Bus to Chiang Mai today!