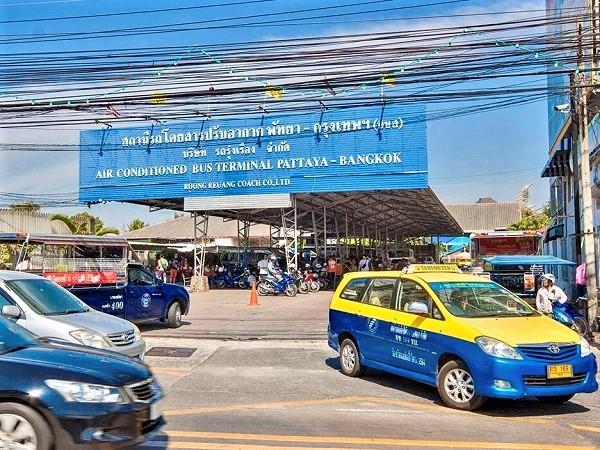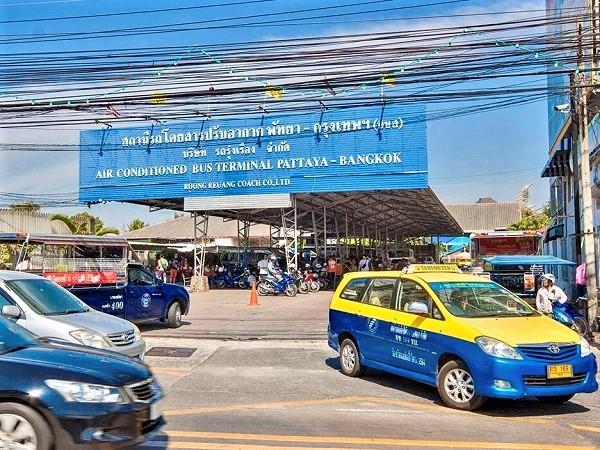 The main Pattaya Bus Terminal is named as "Air Conditioned Bus Terminal Pattaya-Bangkok". The bus station is a comfortable place to wait with many seats available and spacious environment. The bus terminal is known for its speed and low-ticket prices, making it one of the most popular bus terminal in Pattaya.
Ticket counters
Ticket counters are located at the center of Pattaya Bus Terminal. In here, you can buy bus tickets from popular bus operators such as Yellow Bus, and Roong Reung Coach. Moreover, there are Bell Travel Service counter beside the minimart.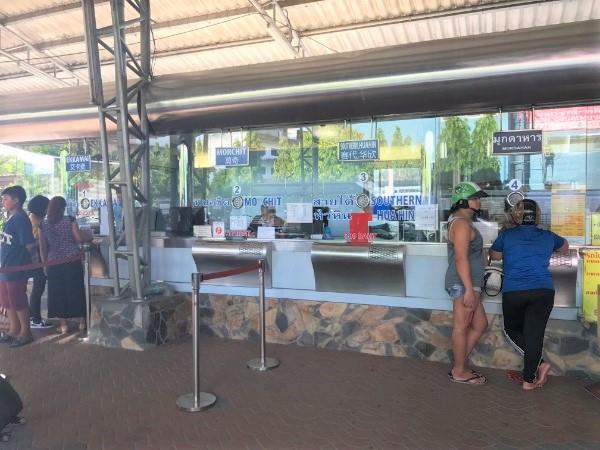 Ticket Counters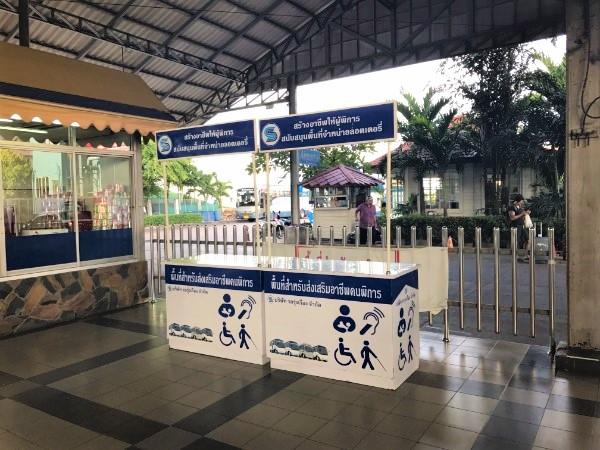 Bell Travel Service Counters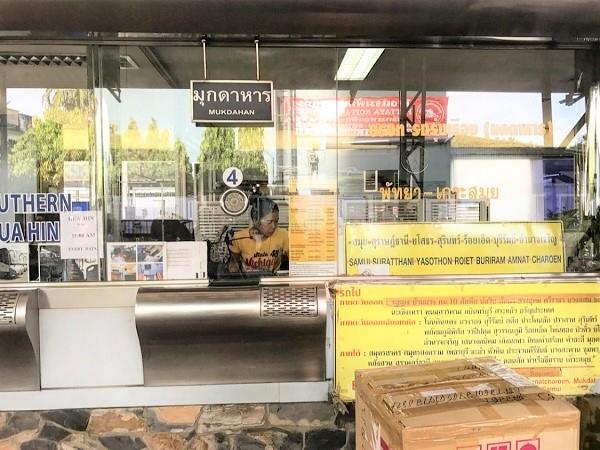 Yellow Bus Counter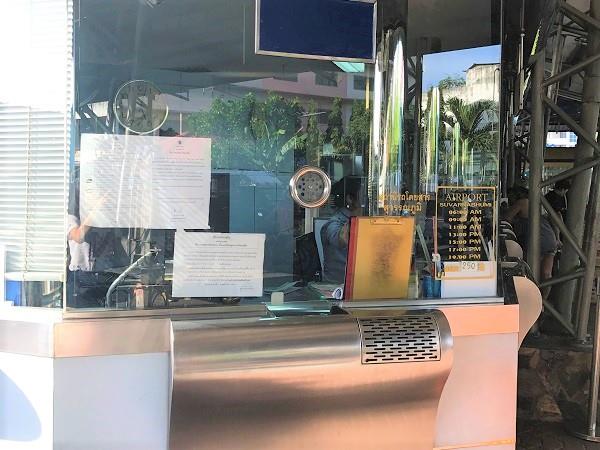 Pattaya to Bangkok Airport Ticket Counter
Waiting area
The waiting area is located in front and facing the bus platform. There are many seats available for passengers to wait for the bus.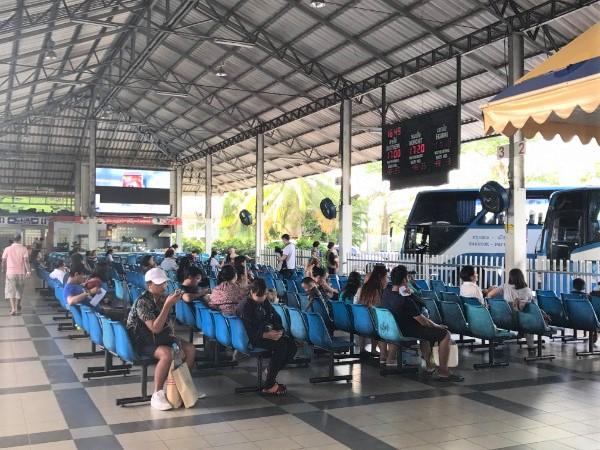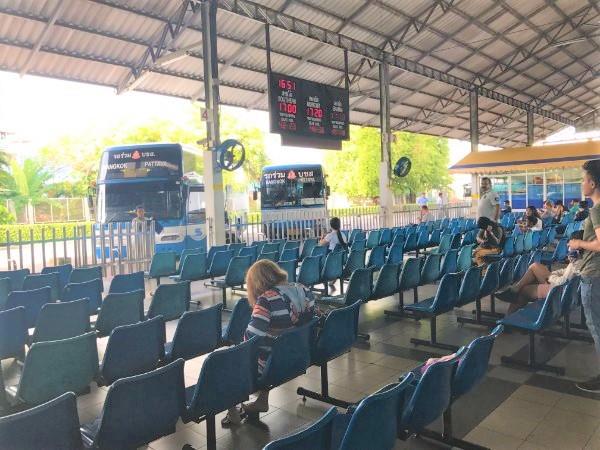 Bus platform
The bus platform is located in front of the waiting area. Therefore, passengers who are sitting in the waiting area would be able to know when their bus arrived at the bus terminal.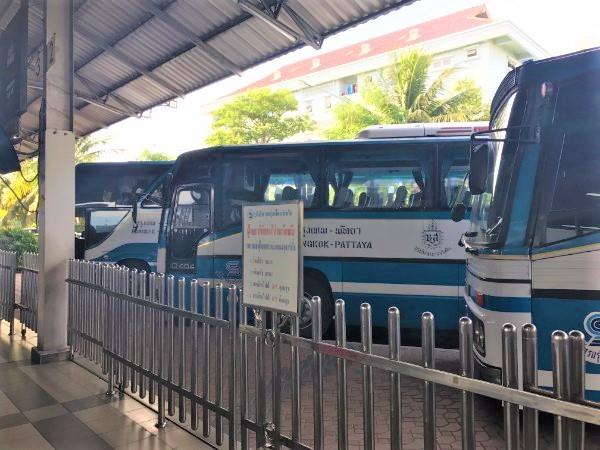 Food stalls
There are many food stalls selling food, fruits, and drinks in Pattaya Bus Terminal. In front of the food stalls, there are many seats and tables available for the passengers to sit down and enjoy their food.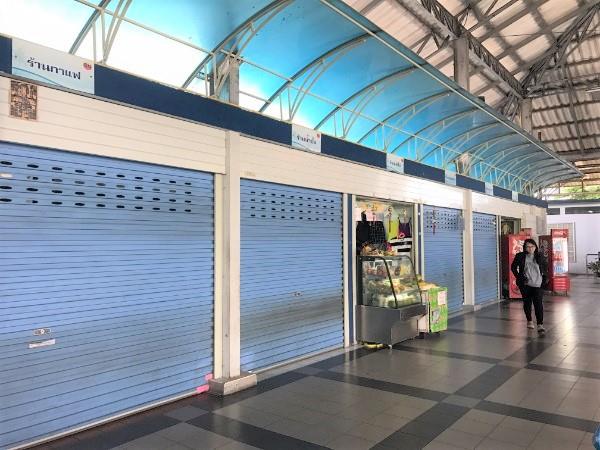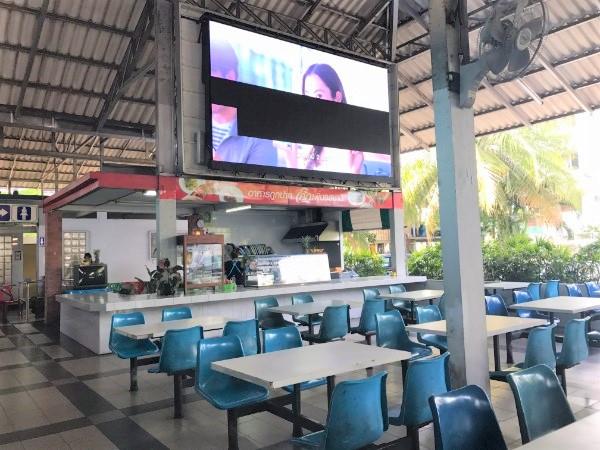 Minimart
There is only one minimart in Pattaya Bus Terminal. This minimart is located beside the waiting area. Passengers can buy snacks and drinks at the minimart before departure from Pattaya Bus Terminal to their next destination.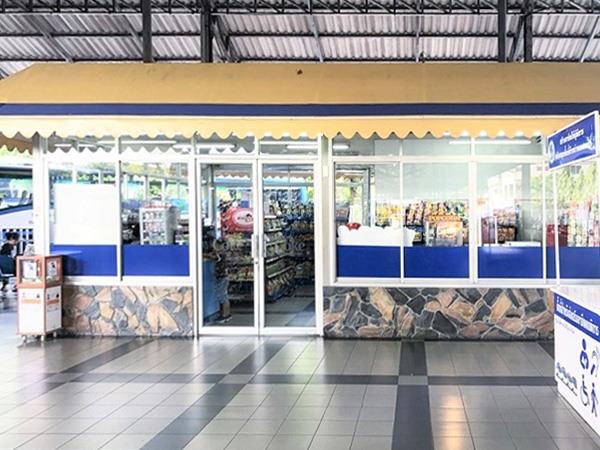 Mobile charging point
There are mobile charging points available at the center of Pattaya Bus Terminal. Please note that fee may apply while using the mobile charging machine.
Parcel delivery service
There are parcel delivery service in bus terminal. The parcel delivery service office is located beside the Yellow Bus counter.
Toilet
There is a toilet in the bus terminal. Please prepare small coins with you to pay for the use of toilet at 3 baht.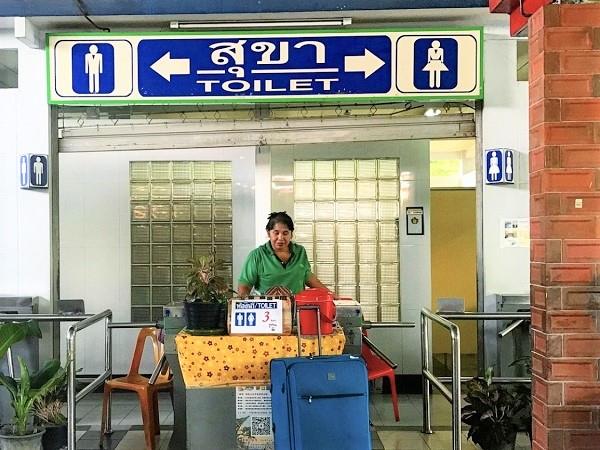 Songthaew platform
For travellers arriving at Pattaya Bus Terminal, there are songthaew services readily available at this terminal to take you to Pattaya city or your hotel. Price may be vary depending on the amount of people.