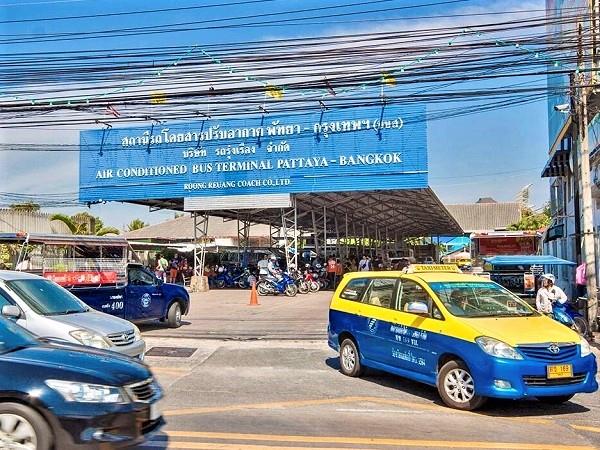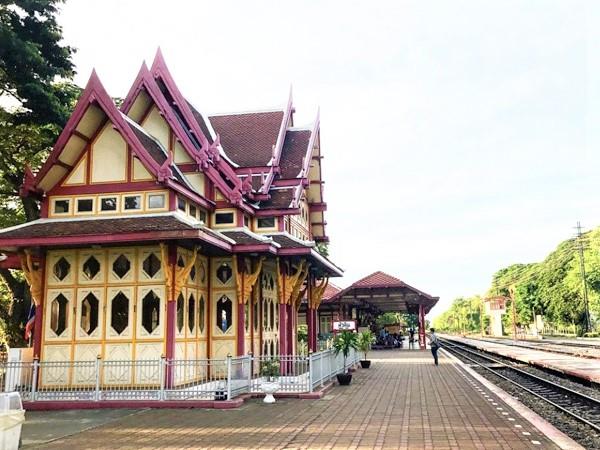 GENERAL INFORMATION
Hua Hin is one of the districts in Prachuap Khiri Khan Province. The location of Hua Hin Railway Station is in the city center of Hua Hin, on the Prapokklao Road. The train station was first built in 1910 and then was rebuilt in 1926 to its current architecture. Adapting the Victorian Style architecture, the Hua Hin Railway Station is one of the most beautiful train stations one can find in Thailand.
One of the most striking features of Hua Hin Railway Station is the Royal Pavilion located beside the train platform. The Royal Pavilion was originally located in Sanam Chandra Palace in Nakhon Phanom and was relocated to Hua Hin in 1968.
DEPARTURE AND ARRIVAL
Over the years, Hua Hin has become one of the popular tourists' attractions in Thailand. Hence, there are many trains departing and arriving to Hua Hin Railway Station daily. From Bangkok alone, there are more than 10 departures every day to accommodate the high demand from the passengers.
The train platform in Hua Hin Railway Station is quite spacious. You will find many seats on the train platform for the convenience of the passengers waiting for their train departure.
HOW TO GET HERE
Hua Hin Railway Station is at the center of Hua Hin District. Songthaew, tuk tuk, motorcycle taxi and normal taxis are available around Hua Hin to take you to the train station. As usual, agree on the price before you board. Songthaew should cost you less than 100 baht. Meanwhile tuk tuk might cost you at least 100 baht, depending on the distance.
There are four songthaew routes in Hua Hin and the one that passes by the train station is the white songthaew. The white songthaew passes by the Floating Market, Wat Huay Mongkol and back to the Floating Market before reaching back to the train station.
LOCATION OF HUA HIN RAILWAY STATION
AMENITIES
Despite the simplicity and the small size of the train station, Hua Hin Railway Station offers many facilities including toilets, snack shops and left luggage service. Please note that the entrance fee for the toilet is 3 baht and for shower is 20 baht.
There are ticket counters in the train station but we advise you to book your train tickets online to avoid disappointment. You may find a historical corner that explains about the history of the train station in front of the ticket counter.
For more detailed information and pictures, read The Ultimate Guide for Hua Hin Railway Station »
Book Hua Hin Train Tickets Online Now!