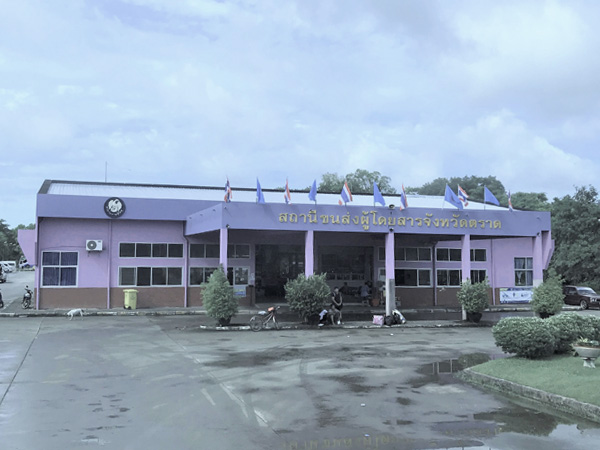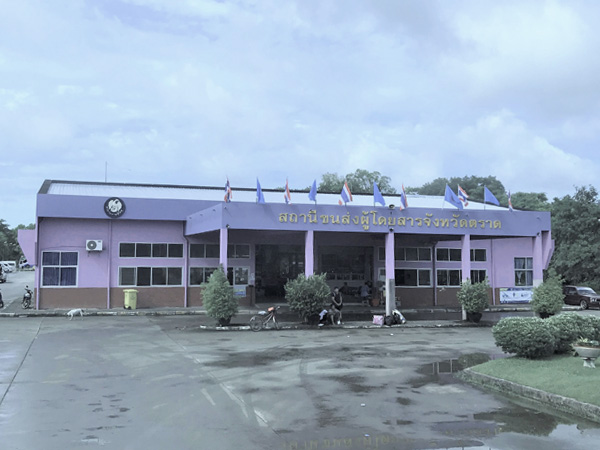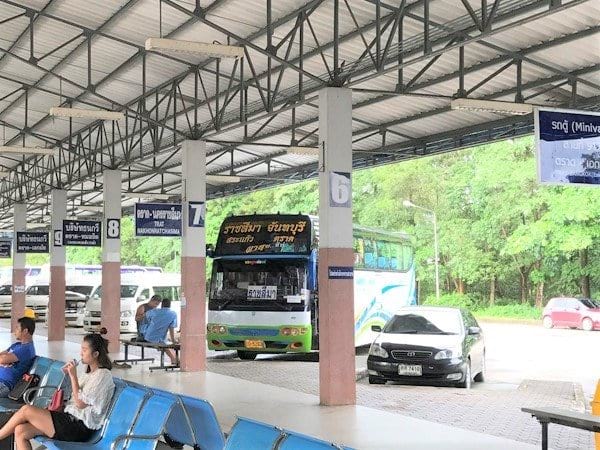 GENERAL INFORMATION
Trat Bus Station (Google Map: Trat Transport Station) is located in Bang Phra, Mueang Trat District, Trat 23000, Thailand. This is the main central bus station in Trat to provide express bus services going from and to Trat. The infrastructure is quite simple and neat and the facilities offered are enough to serve the needs of the passengers in Trat Bus Station.
In fact, Trat is popular because it is the gateway to many beautiful islands in Thailand such as Koh Chang, Ko Mak and Ko Kut. To reach these islands, many tourists and visitors prefer to take bus to Trat. There is no train station in Trat and flight tickets are usually expensive. Therefore, bus is the best option to go to Trat.
TRANSPORTATION SERVICES IN TRAT BUS STATION
There are many express bus services from different bus operators going to different parts on Thailand available in Trat Bus Station. Phet Prasert is among one of the popular bus operators with a ticket counter in Trat Bus Station.
Phet Prasert offers a comprehensive bus service to many parts of Thailand. Popular bus routes by Phet Prasert includes bus from Trat to Bangkok, Phitsanulok, Tak and Nakhon Sawan. Meanwhile, other popular bus routes include bus from Chonburi to Trat and Pattaya to Trat.
Other than express buses, you can also get minivan and songthaew services in Trat Bus Station. For minivan services, you can buy the ticket from the ticket counter. Meanwhile for songthaew, you can just walk to one of the waiting songthaew driver in the bus platform and mention your destination.
GETTING TO TRAT BUS STATION
Trat Bus Station is located in the town area so looking for transportation to the bus station should not be a problem. Songthaew regularly travel around the town and passes by the Trat Bus Station. Travelling to and from Trat Bus Station around the town cost around 50-60 THB per person. Motorcycle taxis are also available for hiring with price from 30 THB per person.
LOCATION OF THE CHIANG MAI BUS TERMINAL
AMENITIES
Just like other bus terminal, basic facilities such as ticket counters, waiting area, bus platform and toilets are available in Trat Bus Station. Additionally, there is also an information counter and money exchange counter around the ticket counter area. Since Trat is close to Cambodia, those who wish to travel to the Kingdom of Wonder can prepare for the Cambodian Riel here.
For a complete guide with pictures, visit our Easy Guide for Trat Bus Station.
BOOK TRAT BUS TICKETS ONLINE
Booking your bus tickets online is easy with BusOnlineTicket.co.th. You get to save the time and cost of going to the bus station just to book the bus tickets in advance. Booking your bus tickets in advance are advised as you can reduce the waiting time and the risk of the tickets being sold out especially during high season.