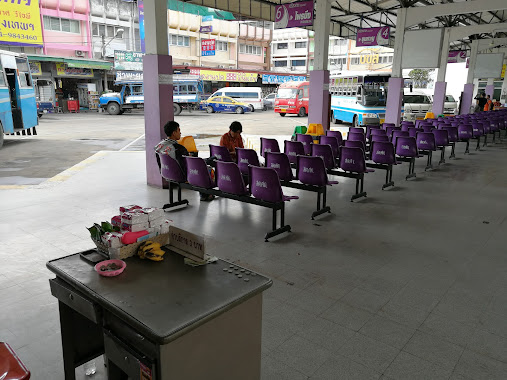 GENERAL INFORMATION
Sisaket is a Northeastern Province along the Cambodian border. Sisaket is most known for the temples and ruins, such as the bottle temple in the south of the province with plenty of Khmer Ruins. Sisaket is an interesting destination to visit. It is also the gateway to visit the world famous Preah Vihear ruins, a cliff-top Khmer sanctuary most of which is just across the border in Cambodia. However, it can be visited without requiring a Cambodian visa. The province grows a wide variety of fruits, such as rambutan and durian.
ARRIVAL AND DEPARTURES AT SISAKET BUS TERMINAL
Bus from Bangkok to Sisaket is the favorite transportation option to visit North Eastern region from Central region of Thailand. Duration from Bangkok to Sisaket is takes about 9 hours. The route distance from Bangkok to Sisaket is about 550 km. Lotus Phibun Tour and Sawasdee Surin are bus operators offer overnight bus from Bangkok to Sisaket. Their combined trips have total up to 4 daily departures. 
ADDRESS AND LOCATION OF SISAKET BUS TERMINAL
Sisaket's bus terminal is located to the south of town off Kuang Heng Road, 1.5 kilometers south of the train station. The address of Sisaket bus terminal is 1510/11 Kuang Heng Rd, Mueang Tai, Mueang Si Sa Ket District, Si Sa Ket 33000, Thailand. The location of Sisaket bus terminal is:
HOW TO GET SISAKET BUS TERMINAL
Sisaket is a fairly compact city that's conducive to walking. There are also plenty of old-fashioned pedal-powered samlors, motorbike taxis and a few regular meter taxis. Songthaew in Rayong is an orange truck, you can find Songthaew around the city.
AMENITIES
At Sisaket Bus Terminal has a 888 Mart convenience store on site. The sitting area is open-air and very comfortable because the place is spacious and Free toilet. Some of Thai food restaurants selling noodles and pre-cooked dishes outside the bus station.