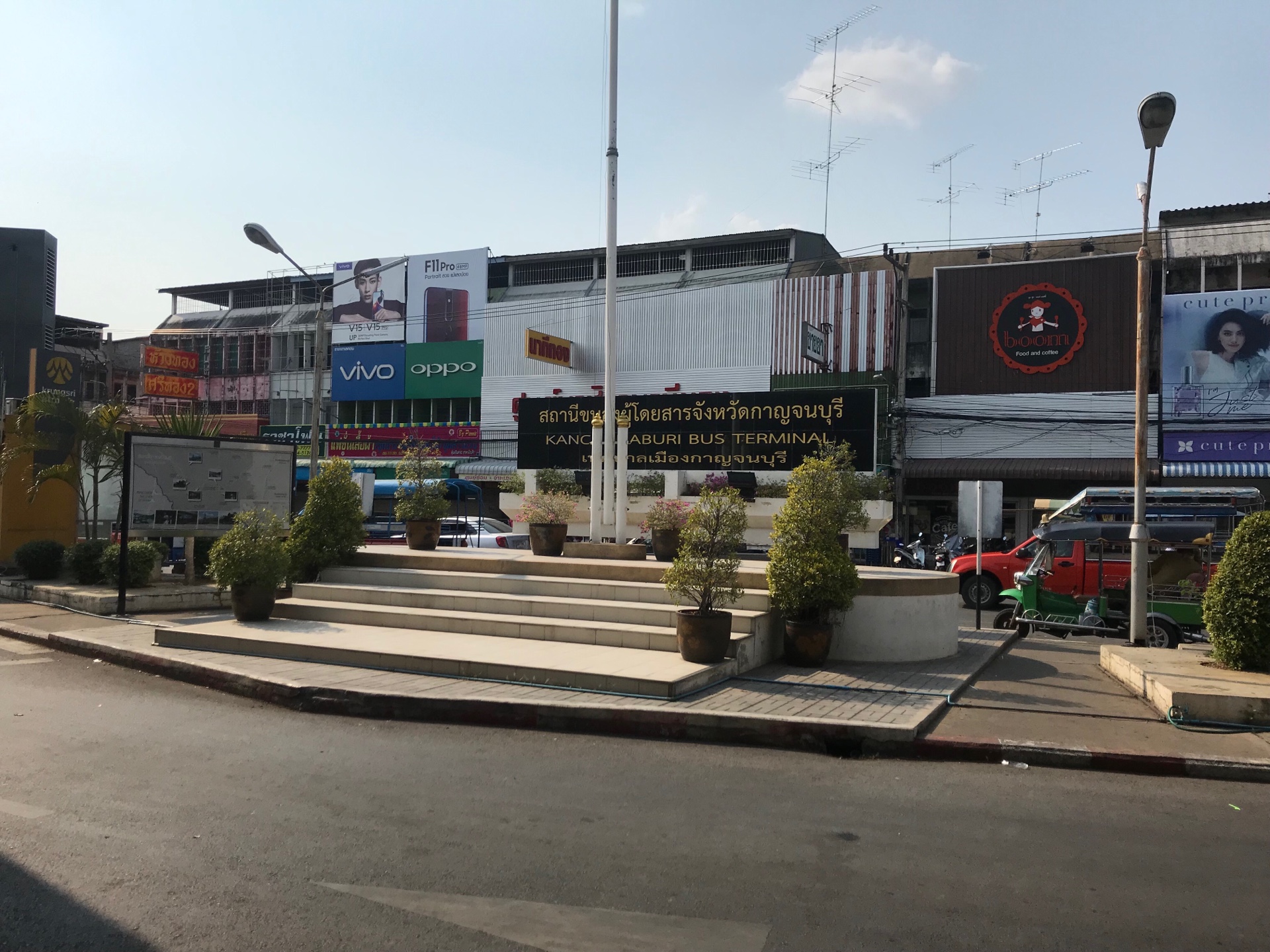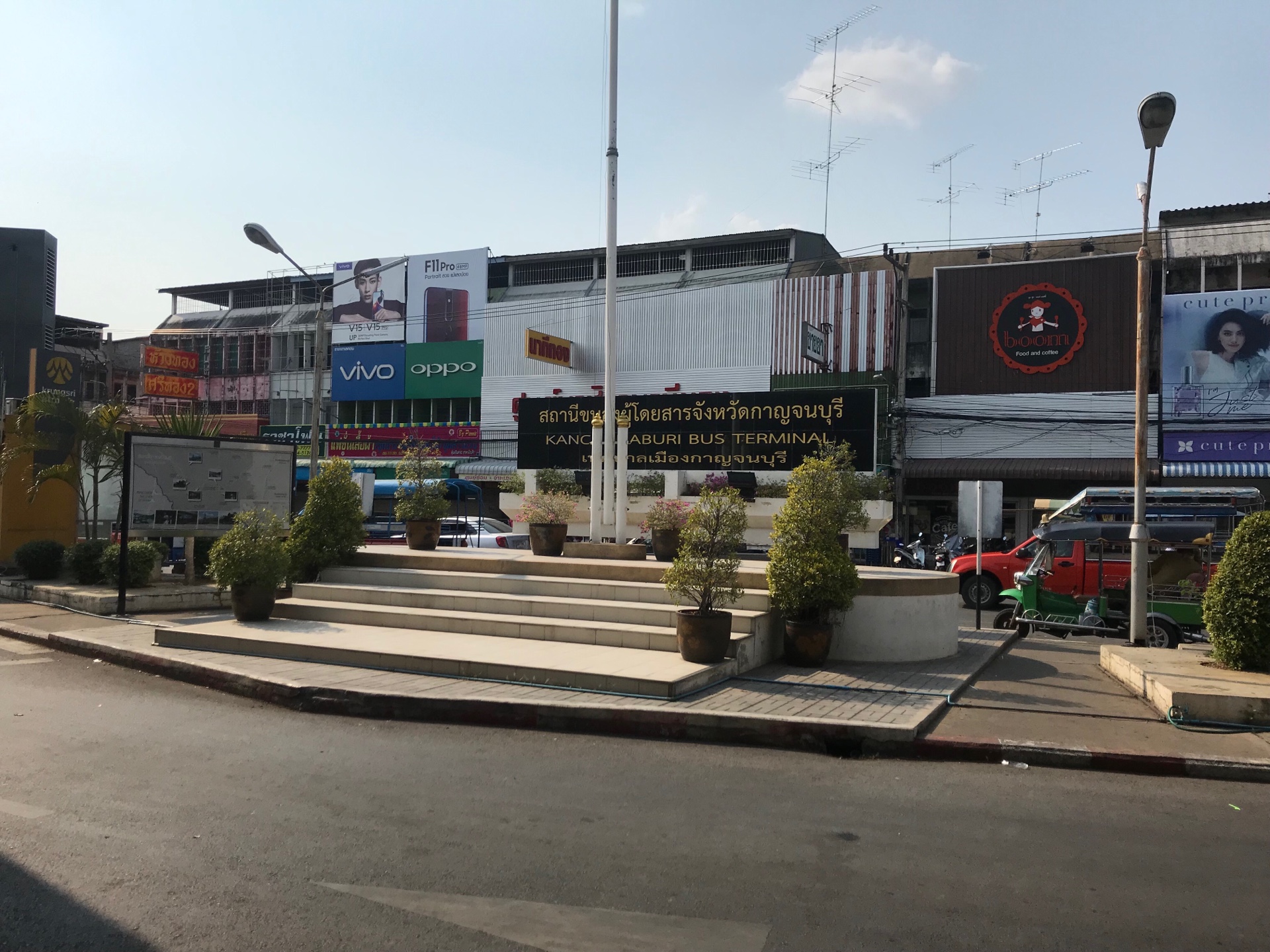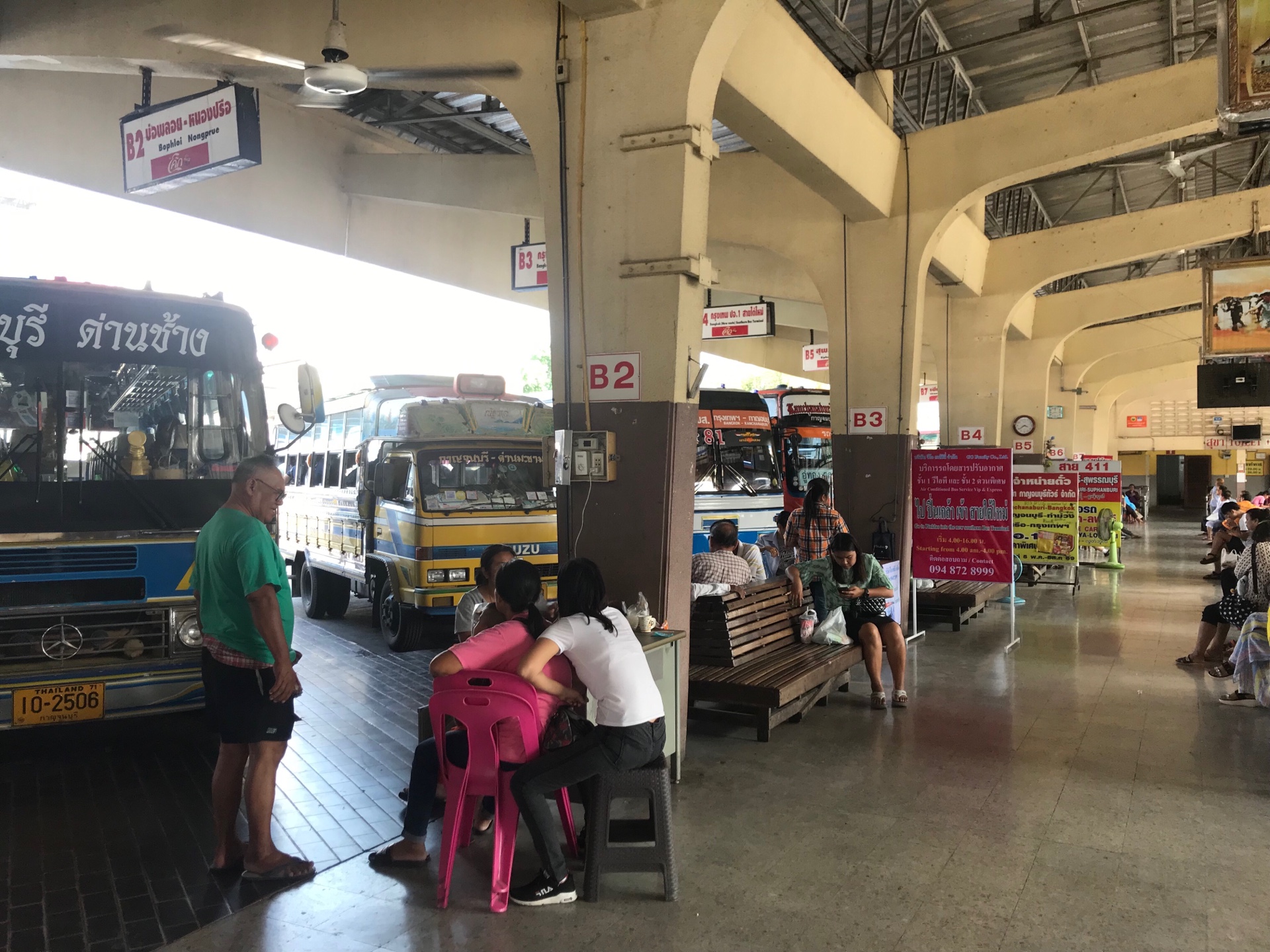 GENERAL INFORMATION
Kanchanaburi Bus Terminal is one of the most important bus terminals in Kanchanaburi. Kanchanaburi Bus Terminal is located among a clutch of markets and shopping centers at the center of town, north of Sangchuto Road. The station has several bus trips every day, mainly traveling between Kanchanaburi and Bangkok among other destinations. 
Kanchanaburi is rich in war history and well supplied with museums. You will find many natural attractions and national parks in the area, including waterfalls.
ADDRESS AND LOCATION OF KANCHANABURI BUS TERMINAL
Kanchanaburi bus station is located among a clutch of markets and shopping center at the center of town, just north of Sangchuto Road. When you reached the bus terminal, you will see the sign at the entrance of Kanchanaburi Bus Terminal along the Sangchuto Road. The Kanchanaburi Bus Terminal address is:
TRANSPORTATION SERVICES IN KANCHANABURI BUS TERMINAL 
Bus service remains the first choice of transportation to travel from Bangkok to Kanchanaburi due to flexible schedule, spacious seat and more comfortable journey. 
Kanchanaburi Express and Monsiri Travel are bus operator that provide the bus service from Bangkok to Kanchanaburi and Kanchanaburi to Bangkok. This service is available daily and departs every one hour from early morning 4 A.M. until 6 P.M. Bus tickets are available online at BusOnlineTicket.co.th and you check schedule, ticket price, and tickets availability from our website.
GETTING TO KANCHANABURI BUS TERMINAL
One can easily get to Kanchanaburi Bus Terminal  by songthaew and Tuk Tuk. There are two different songthaew colours which are Orange and Yellow that running to pick up passengers on Sang Chuto Road,  Kanchanaburi bus terminal, Train stations and bridges. The fare is 10 baht. Tuk Tuk provides services especially in the southern part of the province The fare depends on the distance. If traveling to Kanchanaburi Bus Terminal  The fare is 60 baht .
AMENITIES
Shops, food stalls, and drinks are some of the amenities available at Kanchanaburi Bus Terminal. The toilets are available for free for passengers. Passengers can sit at the spacious seat and waiting area. It is so comfortable and clean at Kanchanaburi Bus Terminal.