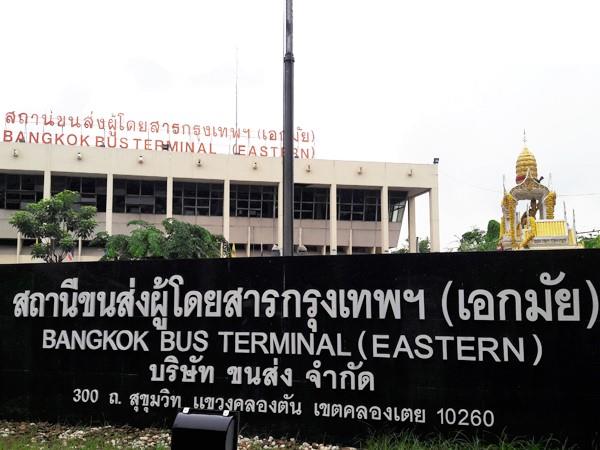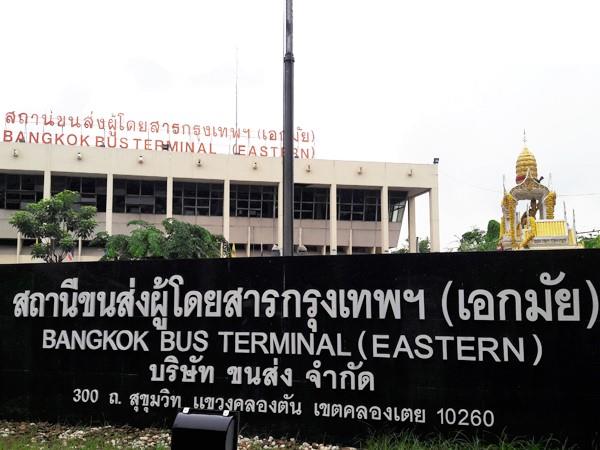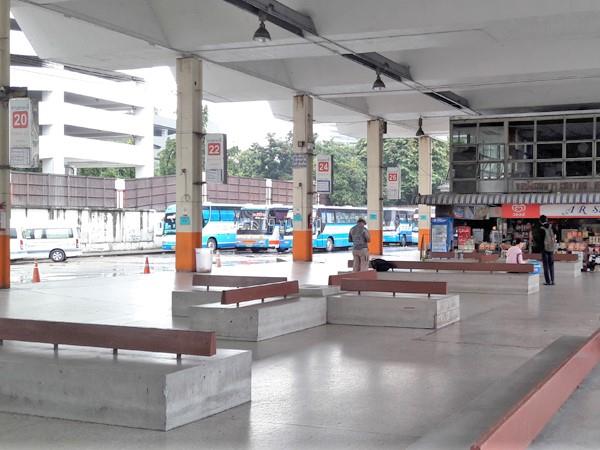 GENERAL INFORMATION
Bangkok Eastern Bus Terminal; or also known as Ekkamai Bus Terminal, is located along the Sukhumvit Road in Phra Khanong District. Eastern Bus Terminal Ekkamai serves the buses and minivans services from Bangkok to the eastern provinces in Thailand.
Famous bus routes in Eastern Bus Terminal Ekkamai include bus from Bangkok to Pattaya, Koh Chang, Trat, Chonburi, Rayong and Sa Kaeo.
ARRIVALS AND DEPARTURES
The arrival and departure platform in Eastern Bus Terminal Ekkamai is situated at the same location. The platforms are labeled based on the route and the labels are available in two languages, Thai and English, so foreigners should have no problem finding their way in the bus terminal.
There are sitting areas for the passengers while waiting for the bus. Passengers can also get some snacks from the small shops and stalls around the waiting area before the bus trips.
HOW TO GET HERE
Eastern Bus Terminal Ekkamai is located a bit far to the east from the city center, around 50 minutes from the Victory Monument. However, the bus terminal is reachable via BTS Skytrain Sukhumvit Line, Ekkamai Station.
From Victory Monument – just take the BTS Skytrain from Victory Monument BTS Station, and travel to Ekkamai BTS Station.
From Suvarnabhumi Airport to Eastern Bus Terminal Ekkamai – take the ARL Airport Link to Makkasan ARL Station (Petchaburi MRT Station), exchange to MRT and go from Petchaburi Station to Sukhumvit MRT Station (Asok BTS Station). Exchange to BTS Skytrain and go from Asok BTS Station to Ekkamai BTS Station.
From Hua Lamphong Train Station – you can take MRT from Hua Lamphong MRT Station and go to Sukhumvit MRT Station (Asok BTS Station) where you need to change to BTS Skytrain. Then, travel from Asok BTS Station to Ekkamai BTS Station.
From Ekkamai BTS Station to Ekkamai Bus Terminal is only around 5 minutes walking distance.
AMENITIES
ATM machine and mini marts are available in Ekkamai Bus Terminal. There are also taxi services and tuk tuk waiting around the terminal if you need it. You can find toilets easily as there are big signboards guiding the direction to the toilet. Toilet entrance is free; however, there is no toilet paper unless you purchase it for a small fee.
TIPS
Plan your trips and book your bus tickets online to ensure a smooth journey to your destination. You can easily avoid the risk of the bus tickets to your desired destination being sold out by booking your tickets in advance.
Moreover, you get to save the time and the cost of going to the bus terminal just to buy the bus tickets. Booking Bangkok bus ticket online at BusOnlineTicket.co.th is easy and we offer various payment methods so you can choose what suits you best.
For a complete guide with pictures, go to Easy Guide for Eastern Bangkok Bus Terminal (Ekkamai).
LOCATION OF EKKAMAI BUS TERMINAL