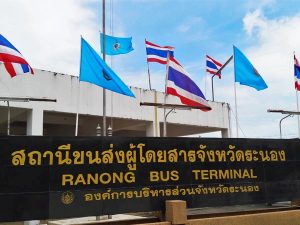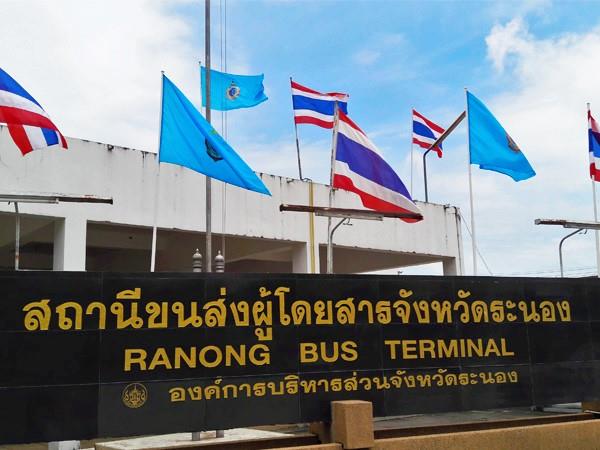 Ranong Bus Terminal is located in Tambon Bang Rin, Amphoe Mueang in the province of Ranong. There is a prominent yellow sign along Phetkasem Road that marks the entrance to the bus terminal.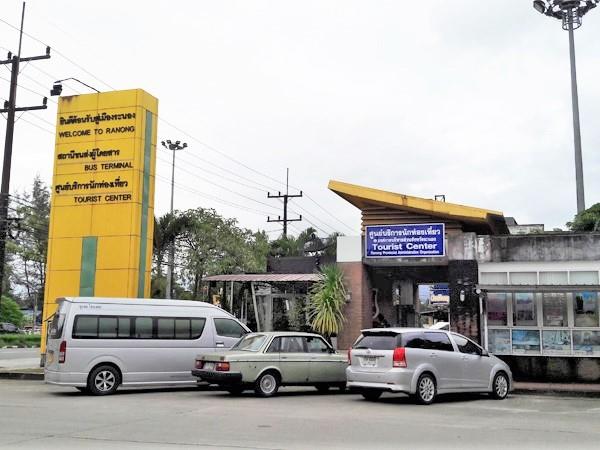 A black sign stating "Ranong Bus Terminal" sits just in front of the bus terminal. You may notice that this bus terminal is relatively small as compared to other provinces. This is because Ranong is a small province and its city is not as developed as compared to the other Southern Thailand provinces.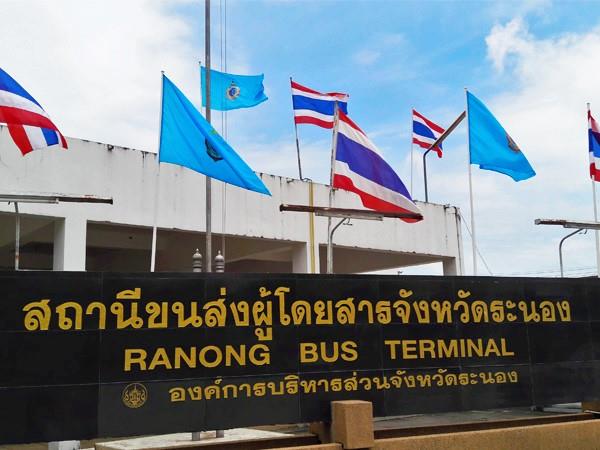 Ticket Counter
The ticket counters are located at the entrance of the bus terminal. The most popular bus route is from Ranong to Bangkok, with a variety of choices in terms of bus type and schedule. For VIP and VIP 24 buses, Choke Anan Tour and Niomit Tour only offers overnight buses at 8PM and 8.20PM.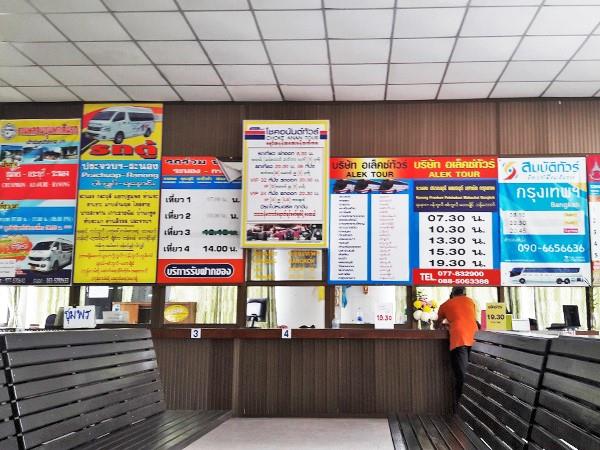 For day buses, Choke Anan Tour offers an Express bus service at 8am in the morning. For other timings, Alex Tour's Executive buses depart at 7.30am, 10.30am, 1.30pm, 3.30pm, 5.30pm, and 7.30pm. Alex Tour buses are the cheapest as food and drinks are not provided on-board. In addition, tourists may be interested to know that Alex Tour also offers service from Ranong to Chumphon.
Prayer Rooms
You may find it interesting to note that there are prayer rooms located on the opposite side of the ticket counters. As there is a significant number of Thai Muslim population in Southern Thailand, these prayer rooms are specially catered for them to conduct their religious activities. Muslim tourists can also utilize this facility for their prayer sessions as well.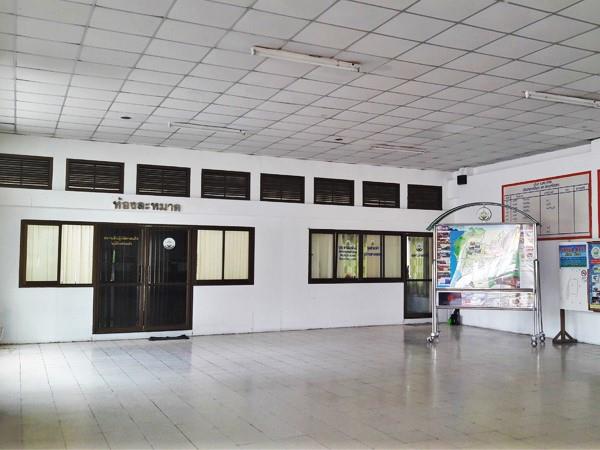 Minimarts
The minimart at Ranong Bus Terminal sells snacks and refrigerated drinks. If travelling via a minivan or an Alex Tour bus, it may be wise to stock up on some refreshments as there are no snacks and drinks provided during the journey. The rooms are located next to the minimart.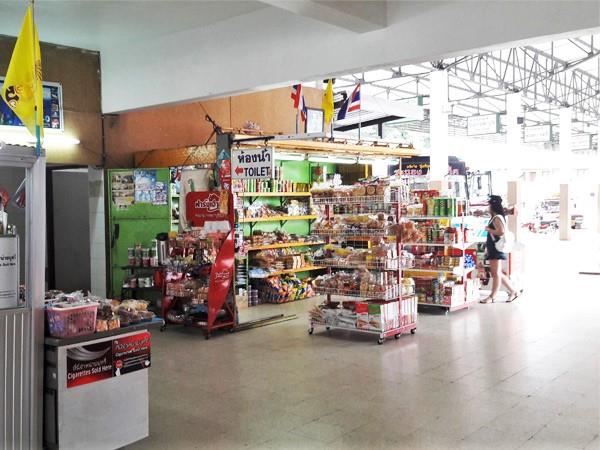 Waiting Area
The sitting area at the bus platform is open-air. However, the weather in Ranong is relatively pleasant all year round, with bouts of rain. You can rest assured that waiting at this bus terminal will not prove to be difficult. Furthermore, the benches are comfortable and you can lay down on one while waiting.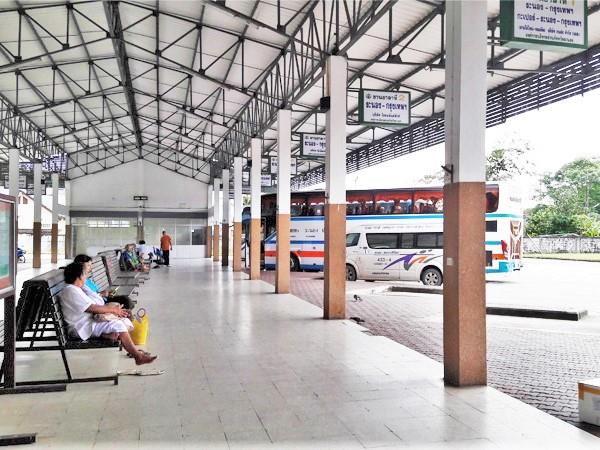 Songthaews
If you are arriving at Ranong Bus Terminal, there are songthaews (modified pickup trucks) ready to take you to your intended destination. One of the highlights of Ranong province is Koh Phayam, one of the most beautiful undiscovered islands in Thailand. You can also book your speedboat tickets from Ranong to Koh Phayam online today!