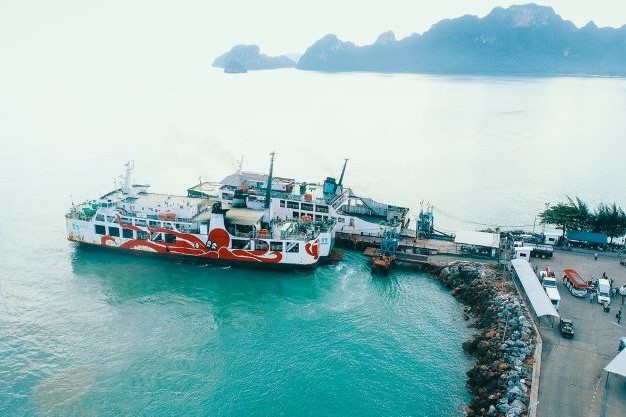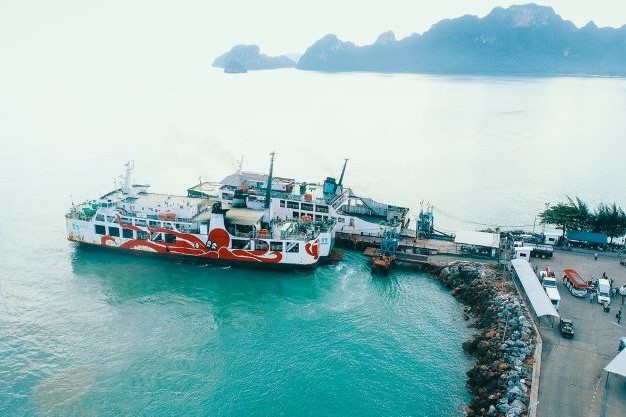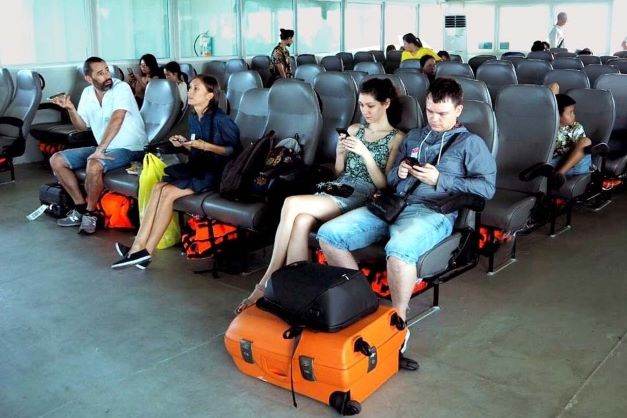 GENERAL INFORMATION
The Raja Ferry Company provides the cheapest ferry services between Koh Samui, Koh Phangan and the mainland Province of Surat Thani. The Raja Ferry Company has a fleet of car ferries service and the only one which will transport cars and motorbikes between the two islands. They use a number of different types and sizes of ferries, the most reliable and safest ferry operator in the Gulf of Thailand.
The company also has plans to start operating new services in the future to the island of Koh Phaluai in the Angthong Marine Park and between Phuket and Koh Yao Yai in the Andaman Sea.
ARRIVAL AND DEPARTURES AT RAJA FERRY PORT
Raja Ferry Port is 66.7 km from Surat Thani city center and most passengers choose to buy a joint bus and boat ticket from Surat Thani to Koh Samui or  Surat Thani to Koh Phangan. Raja Ferry is the most popular ferry operator that provides the ferry service from Donsak Pier to Koh Phangan. Many locals would choose Raja Ferry because the company operates a lower cost transportation service for passengers. The earliest departure time is 5:00am. The following schedules are 11:00am, 2:00pm and 6:00pm
ADDRESS AND LOCATION OF RAJA FERRY PORT
The address of Raja Ferry Port is 25/1 Moo 8, Mittraphap Road, Don Sak, Suratthani 84220,  Thailand. The location of Raja Ferry Port is:
AMENITIES
Raja Ferry has a large ferry and you can comfortably walk around. All ferries have indoor and outdoor seating and wide walkways allowing passengers to move around easily during their journey. Ferries have covered seating areas, toilets and a shop on board. All Raja Ferry ships also have a shop. The shop sells drinks and snacks. On services to and from Surat Thani Province there are a small number of boxes of freshly cooked food on sale. If you want to get one of these boxes of fresh food then you need to go to the shop as soon as it opens as they tend to sell out very quickly. If you travel from Donsak in Surat Thani Province it is advisable to buy fresh food before boarding.