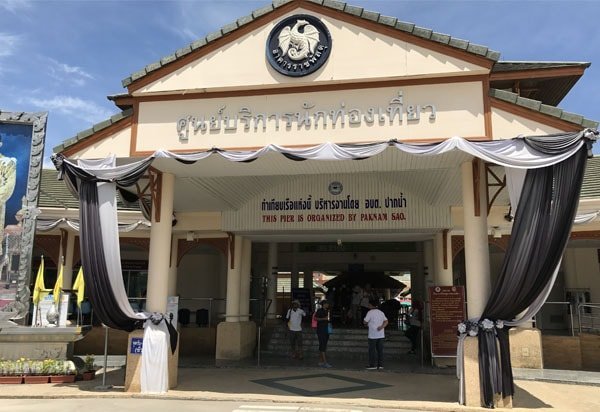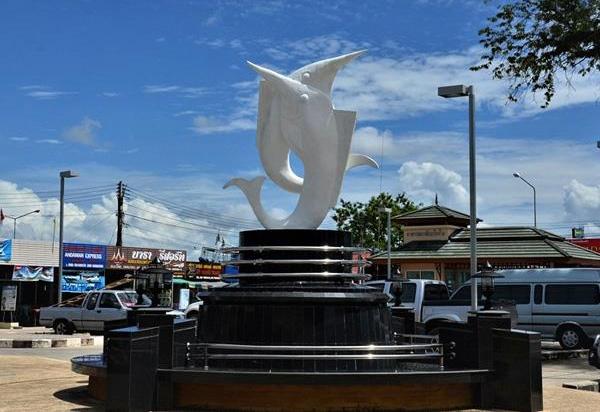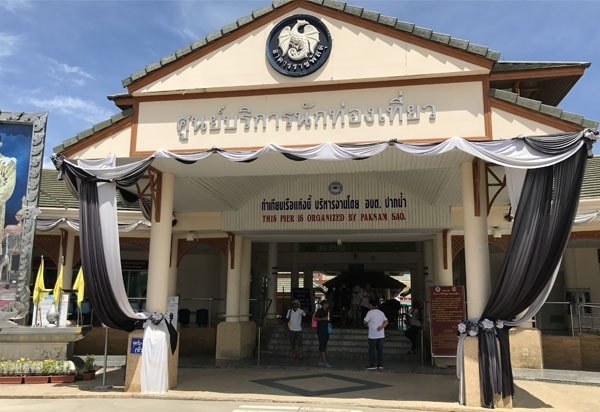 GENERAL INFORMATION
Pak Bara Pier is the main ferry hub for Koh Lipe. It is known as the main port in Satun Province. Pak Bara is also the connecting point to other destinations (gateway) such as Koh Bulon and Koh Tarutao. Visitors who wish to go to these islands will take boat or ferry from Pak Bara Pier.
It is located at Pak Nam, La-ngu District in Satun, Thailand. Pak Bara Pier is one of the busiest pier in Thailand especially during high season with ferries running all year.
Visitors are attracted to Pak Bara beach that have fantastic view over the sea. They are lined along with various local Thai food restaurants.
DEPARTURE AND ARRIVAL
Before entering Pak Bara Pier, the entrance fee is 20 baht. The fee is for passengers and non passengers, so if you are not taking any ferry you should not enter the building. If you want to purchase your speedboat ticket, you can go to the offices within the pier areas that supply speedboat and ferries that go to Koh Lipe.
At the Pier Entrance, you have to show your ticket first for check-in purpose before entering the platform. Since there are many speedboat and ferry operators, the staff will assist the passengers to board the speedboat. They also will provide luggage tags and help to carry them on-board.
You can book ferry ticket from Pak Bara Pier to Koh Lipe online in our official website BusOnlineTicket.co.th.
HOW TO GET TO PAK BARA PIER?
Pak Bara is 59 km from Satun and 124 km from Hat Yai. It may takes about two hours by minibus from Hat Yai. BusOnlineTicket.co.th supplies the minivan service by Sea Holiday for Hat Yai to Pak Bara Pier route. See more pictures and guide from Hat Yai to Pak Bara Pier.
Check the schedule for minivan and bus from Hat Yai to Pak Bara Pier route »
Most people go to Pak Bara Pier because they want to reach Koh Lipe. BusOnlineTicket.co.th also supplies the combo of minivan and speedboat service that goes directly to Koh Lipe.
Check the schedule for minivan and speedboat service from Hat Yai to Koh Lipe »
AMENITIES
Upon arrival at Pak Bara Pier, there are plenty of seats available at the waiting area. The places are suitable for the passengers to sit and relax while waiting to board their speedboat or ferry. The platforms are very easy to find and people can queue before entering the speedboat or ferry.
At Pak Bara Pier, you can explore Pak Bara city with the minibus services. The service is known as songthaew and they are usually in red colour parked nearby the pier. There are several van and speedboat operators situated nearby the pier that can make your trip easier to go to the next destination.
TIPS
To save cost and time, booking ferry tickets online from BusOnlineTicket.co.th is the preferred option for your trip. You no longer have to go to the counter and risk the ticket will sold out. It is very convenient with various secured payment methods.
LOCATION OF PAK BARA PIER, SATUN
The address of Pak Bara Pier: Pak Nam, La-ngu District, Satun 91110, Thailand