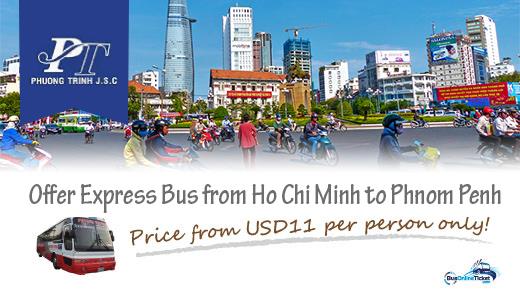 BusOnlineTicket is proud to announce the first Vietnam departure route for online booking in www.busonlineticket.co.th from 20th July onward.
The Phuong Trinh Express provides bus from Ho Chi Minh to Phnom Penh as often as 5 scheduled trips daily, with the departure times at 7 a.m., 9 a.m., 11 a.m., 3 p.m. and 5 p.m. But here's a tip: The 28 seater VIP bus from Ho Chi Minh to Phnom Penh is always scheduled for the 9 a.m. and 11 a.m. departure times. The remaining 3 trips are usually for the 44 seater standard bus.
The boarding point in Ho Chi Minh is conveniently located at Pham Ngu Lao, District 1, while the Phuong Trinh counter is just besides the Burger King, as shown in following picture. One of the good things about the area is that there are a number of hotels and restaurants nearby. Besides that, the famous Ben Thanh Market is less than 10 minute-walk from Pham Ngu Lao, District 1.
The arrival point in Phnom Penh is located at Sihanouk Boulevard. The bus fare for the bus from Ho Chi Minh to Phnom Penh is currently priced at USD11 and usually takes about 6 to 7 hours, depending on the traffic conditions.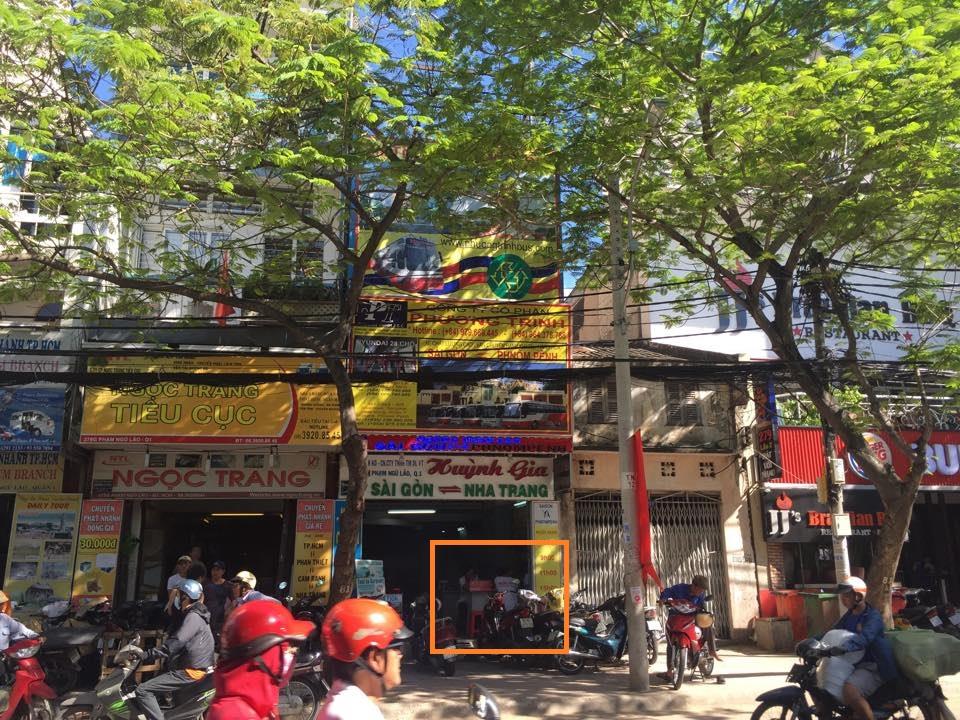 Phuong Trinh Bus Counter
Since the bus from Ho Chi Minh to Phnom Penh is a cross border bus service, passengers will need to clear past customs on the Vietnam border checkpoint at Moc Bai town, after two hours after leaving Ho Chi Minh (Saigon). It usually takes about 30 minutes for the custom clearance process. After leaving the territory of Vietnam, the bus will enter Bavet for Cambodia side immigration clearance.