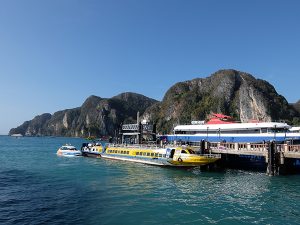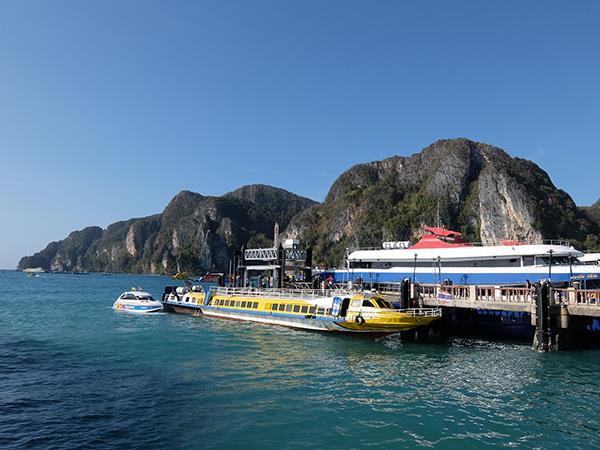 I've always loved to go to the beach. So when I heard that Koh Lipe in Thailand has about three main beaches, I knew I had to visit them! I booked a ticket for a ferry to Koh Lipe from Koh Phi Phi online and I'm ready to have fun now!
My journey is as follows:
1. Check-in at the jetty
2. Boarding the ferry
3. Ferry transit
4. Ferry pit stop
5. Arriving at Koh Lipe
1. Check-in at the jetty
The booking I made was for the Tigerline Travel ferry. I arrived at the jetty about half an hour earlier from the departure time, as encouraged. I exchanged the printed voucher to the actual ferry ticket (which came in the form of a sticker). The lady at the counter informed me that it would be a 9-hour trip. Thus, I bought some food and water for the journey.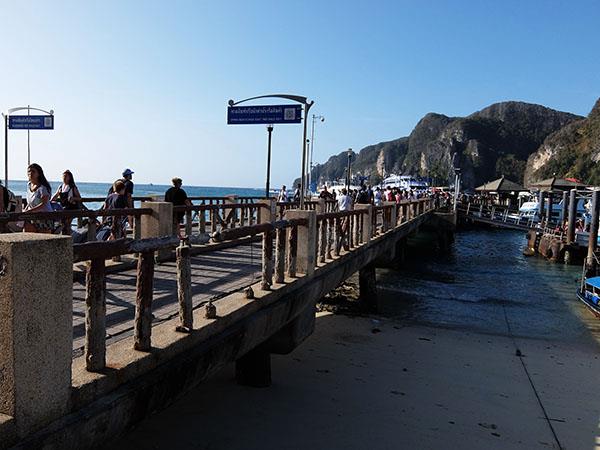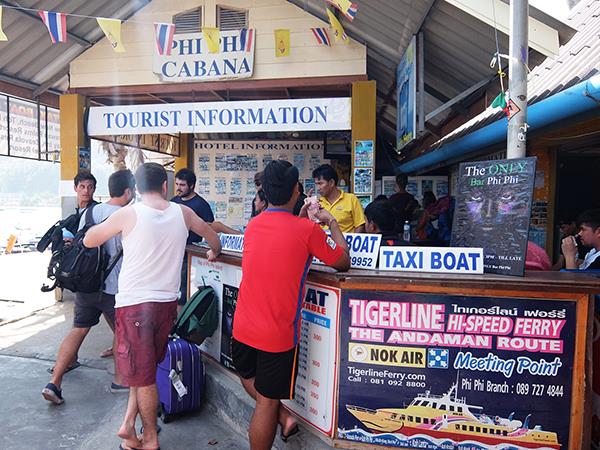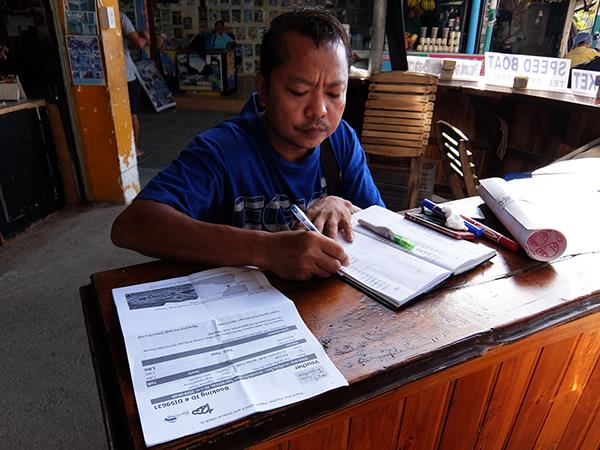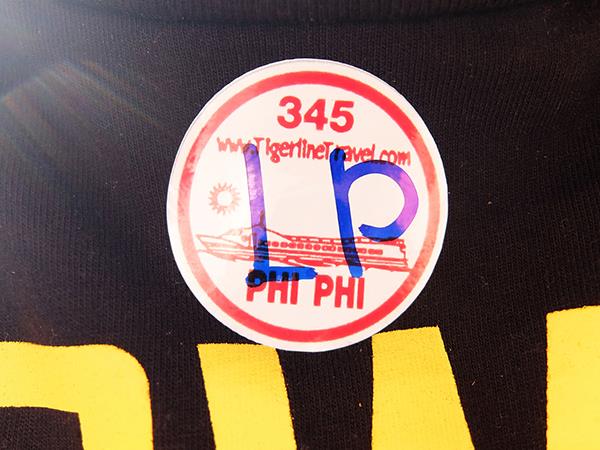 2. Boarding the ferry
After trading the voucher for sticker tickets, passengers were required to wait for the counter staff's instructions to board the ferry. When the ferry arrived, passengers are escorted to the ferry, while the staff took our luggage for storage. The ferry is free seating. When I looked around, I noticed that the ferry was equipped with a toilet, a television, and life-jackets for emergencies.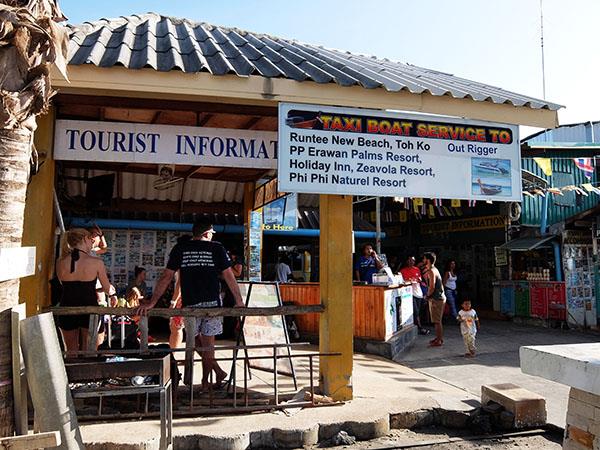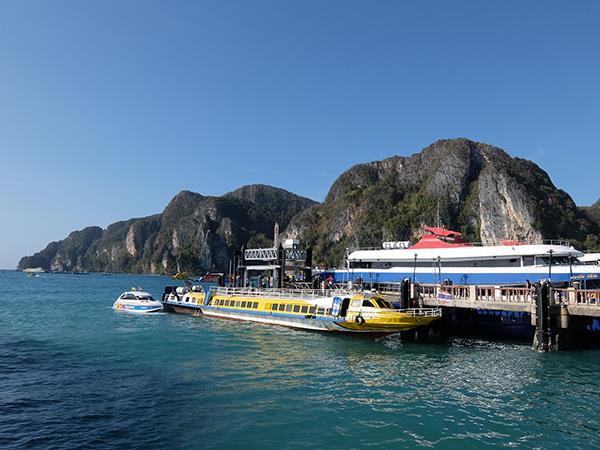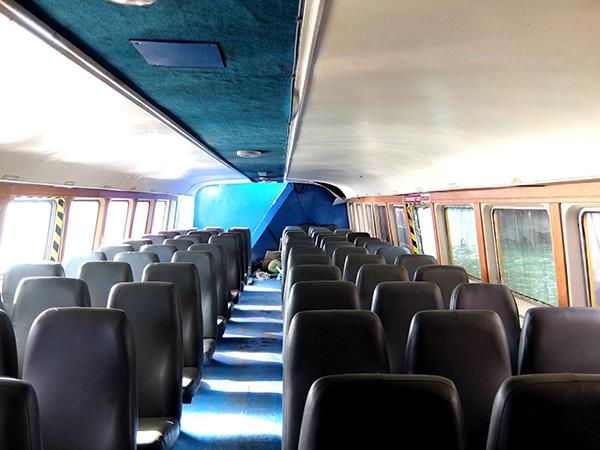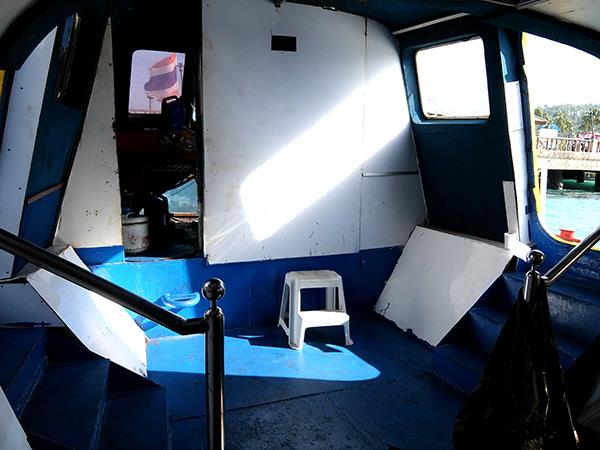 3. Ferry transit
After about one and a half hours into the journey, the ferry arrived at an island, where all the passengers were required to transfer to another ferry, along with all their belongings. The second ferry is actually an improvement from the first one, as it is air-conditioned. As all bags were tagged and labelled, passengers need not worry about a mix-up.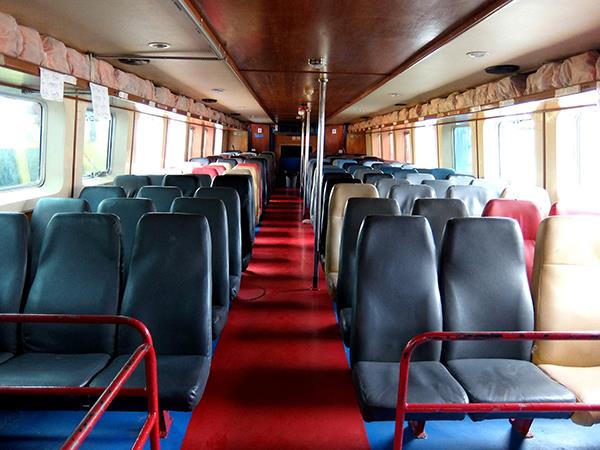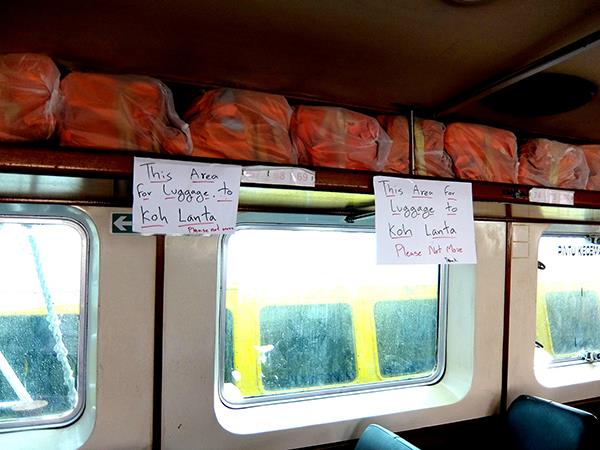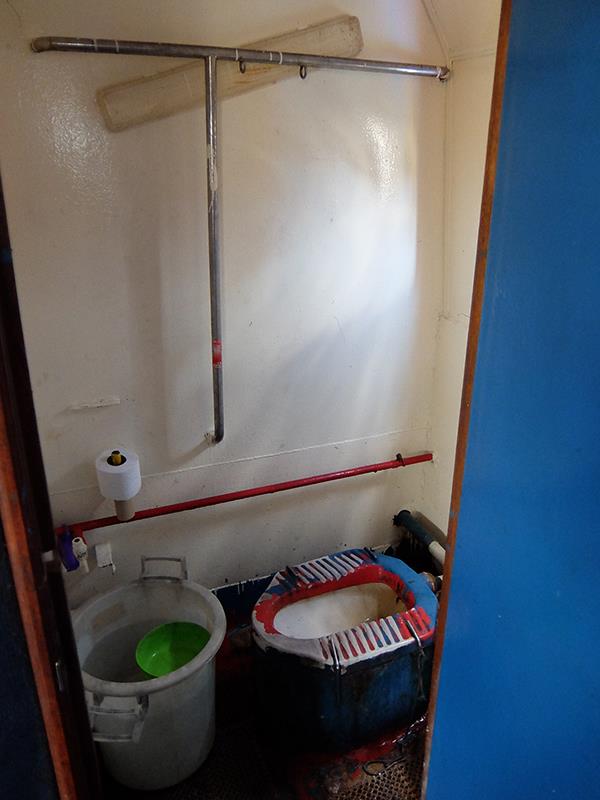 4. Ferry pit stop
3 hours after departure, the ferry made a quick stop at a dock on one of the islands along the way. Several merchants selling food and drinks walked around the ferry, giving passengers the opportunity to purchase refreshments. All of the passengers were required to transfer to a third ferry.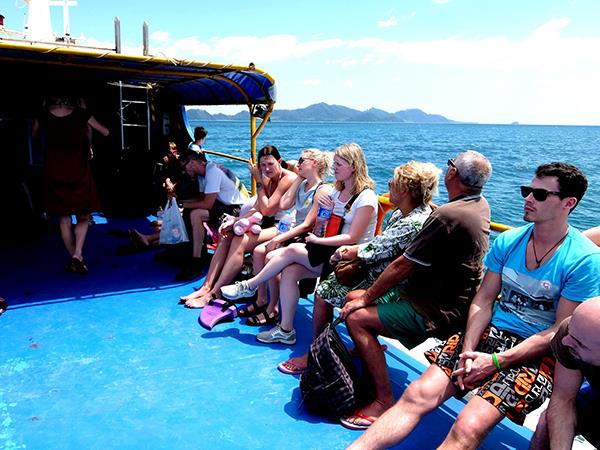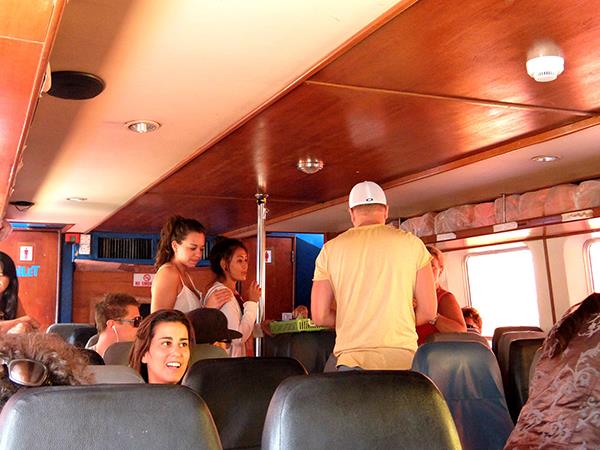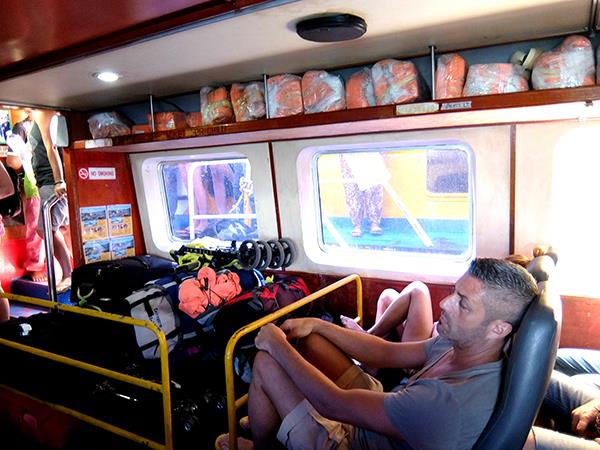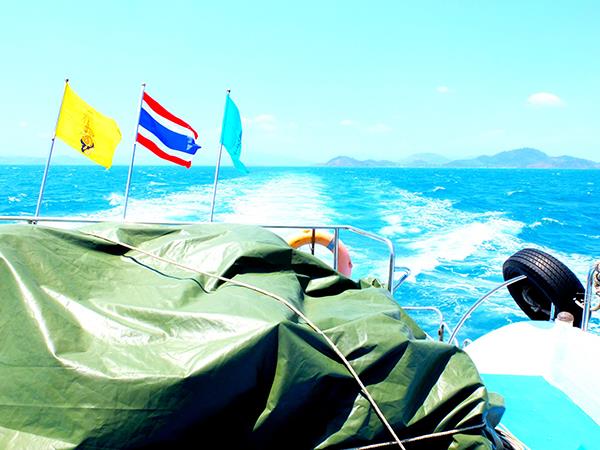 5. Arrival at Koh Lipe
The good thing about this third ferry is that passengers can enjoy the view of the sea on the sundeck of the ferry. While there are no seats on the sundeck, no one seemed to mind as they basked in the scenery. After another 3 hours, the ferry finally arrived at the Koh Lipe jetty. In total, it took about 9 hours to travel from Koh Phi Phi to Koh Lipe.