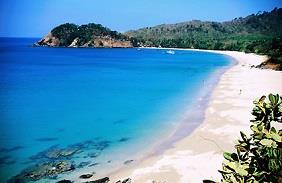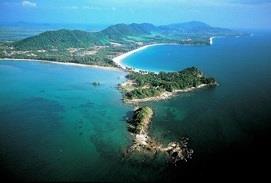 Koh Lanta
Koh Lanta is a picturesque island that has around 9 beaches and more than 70 small islands surrounding the largest islands Koh Lanta Noi and Koh Lanta Yai. The island is popular among travelers looking for peace and quite in its divine beaches. You can reach Koh Lanta Yai by alighting at airports in Krabi, Trang or Phuket, and traveling from there by road and boat.
Here are a few things travelers to Koh Lanta can enjoy as its beaches are relatively empty of tourists and sunbathe on its west coast or go snorkeling along the tiny islands.
Destination guide
Ben Saladan – This is a popular diving and snorkeling site as it is just 3 kms from Klong Dao Beach that has banking and shopping facilities.
Khao Mai Kaew Caves – Located in the center of Koh Lanta, these stunning caves have been carved naturally out of limestone and house stalagmites that can stun the most jaded tourists.
Southern beaches – Koh Lanta's south based beaches are better than those along the west coast. Travelers can either hire a two wheeler to drive around the island and visit Kantiang Bay and Waterfall Bay or take a hike to the waterfall across the wilderness.
Lanta Old Town – This historical village is located on eastern side of Ko Lanta and has diverse inhabitants from Chinese merchants to sea gypsies and original fishing families of Thailand that have lived there for generations. The town is now a district capital with charming restaurants, post office, Buddhist Temple, Chinese temple and stores selling handmade hammocks and other local art objects carved out of shells and fish bones.
Emerald Cave – Located off the Trang islands is this gorgeous cave that has emerald water sparkling through it. You have to swim through the water to enjoy the ambiance. After swimming across the cave which becomes pitch dark in some areas, you will emerge into a white sandy beach that is surrounded by limestone cliffs shooting into the sky.
Hotel guide
Crown Lanta Resort and Spa – This is a popular destination among international tourists as it offers regular shuttles to airport which is free for its guests and is located in picturesque Kawkwang Beach. The hotel provides villa options with all amenities for its guests and is nestled in an elevated peninsular area giving guests a birds' eye view of the sea.
Rawi Warin Resort and Spa – Located in the foothills of Koh Lanta limestone cliffs and overlooking the Klong Toab Bay. The hotel has won several international awards for its service and facilities.
Pimalai Resort and Spa – It is situated in a secluded cove amidst 100 acres of lush tropical gardens and pristine white beaches. Pimalai Resort and Spa was among the first luxury hotels to open in Koh Lanta. Highlights of this hotel are an imaginative jungle spa and PADI dive center that offers both diving and snorkeling facilities.
Bus guide
There are mini bus services to Koh Lanta from airports of Trang, Krabi and Phuket, though people can also travel by ferries.