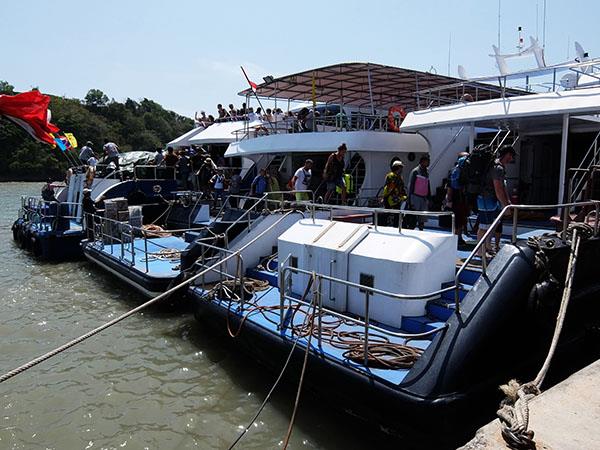 I've always heard that Thailand is home to a number of breath-taking islands, with one of them being Koh Phi Phi (Phi Phi Island). It has clear waters and sandy white beaches, surrounded by limestone cliffs. So I finally made up my mind to travel by taking Andaman Wave Master ferry from Phuket to Koh Phi Phi.
Of course, taking a flight would undoubtedly be much faster, but that would cost me a large amount of money that I could have otherwise used to enjoy myself on Koh Phi Phi. My journey is as follows:
1. Check-in at the Phuket Rassada Pier
2. Boarding the ferry
3. Conditions of the ferry
4. Arriving at Phi Phi Island
1. Check-in at the Phuket Rassada Port
On the day I was scheduled to leave for Koh Phi Phi, I arrived at Rassasa Pier in Phuket about one hour early. This gave me ample time to exchange my printed voucher at counter no. 3 (Andaman Wave Master counter) to get my tickets for the ferry. Imagine my surprise when the person at the counter gave me a sticker! The sticker is considered as the 'ferry entrance ticket', to be placed on my shirt.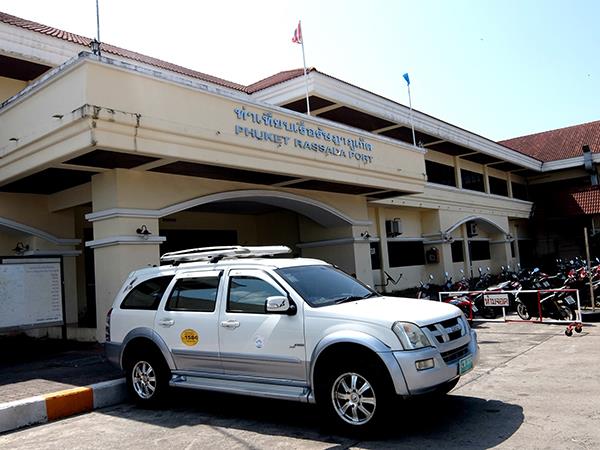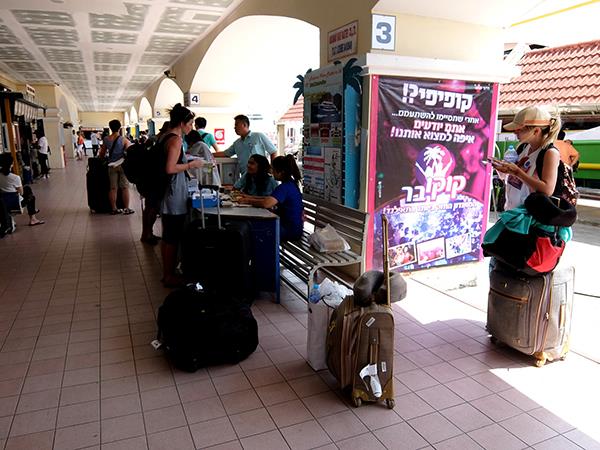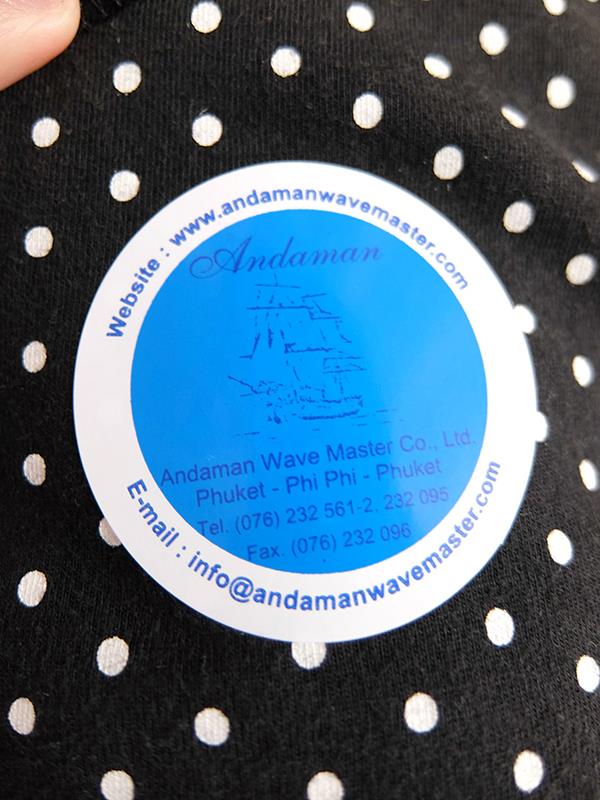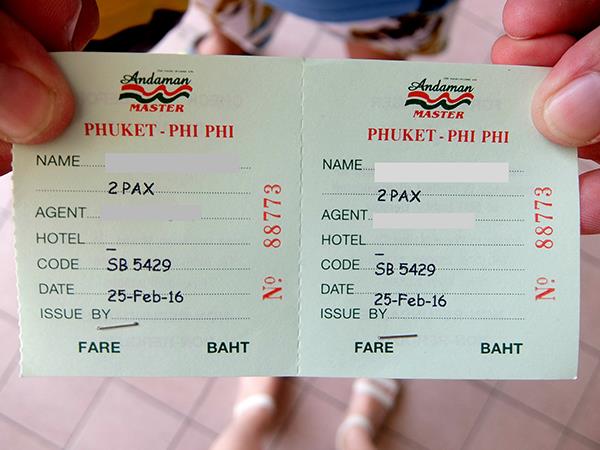 2. Boarding the ferry
It was a relief to see the Andaman Wave Master ferry arriving to the port on time. Upon arrival, every passenger queued up in line and showed their stickers to get into the ferry. All luggage were stored at the back of the ferry and were covered by a canvas .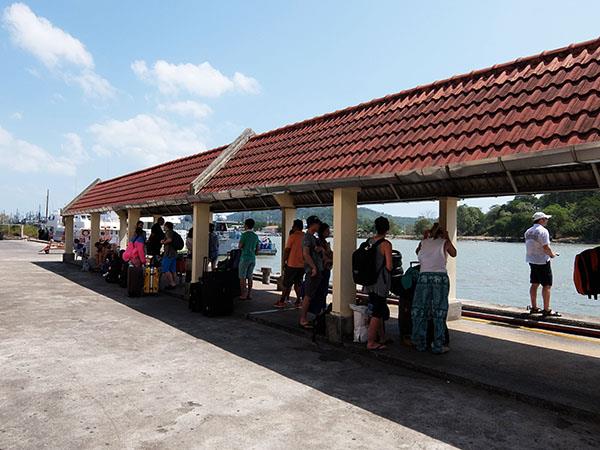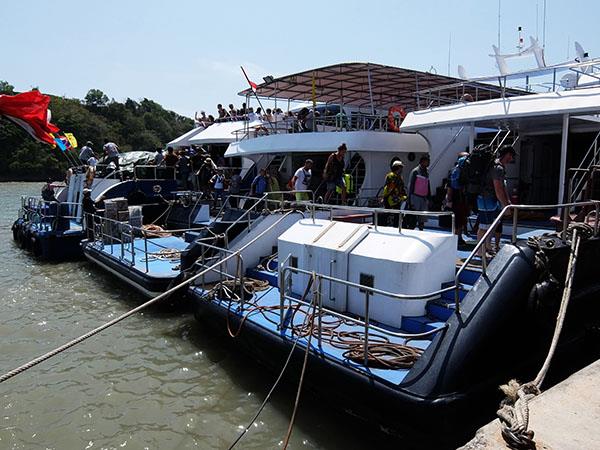 3. Conditions of the ferry
The interior of the ferry was surprisingly spacious and comfortable. It's air-conditioned, equipped with a couple of toilets, safety life jackets and even has televisions! However, the ferry has a free-seating concept. If you would like to enjoy better seats, you have the option of adding another 300 baht for a VIP seat. Apart from that, passengers also have the option to soak in a little bit of sun on the deck of the ferry.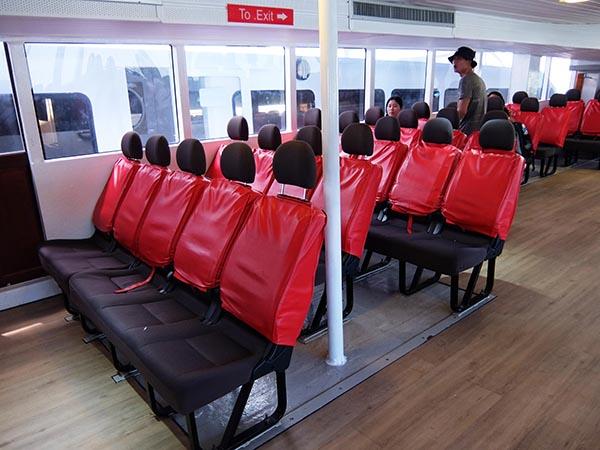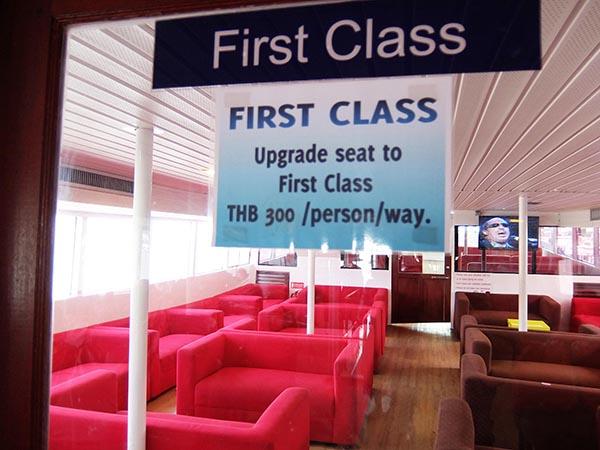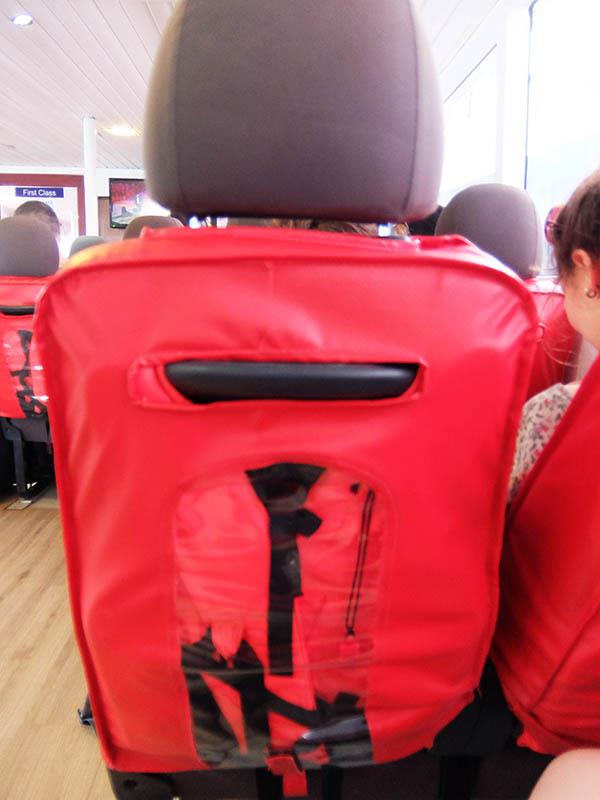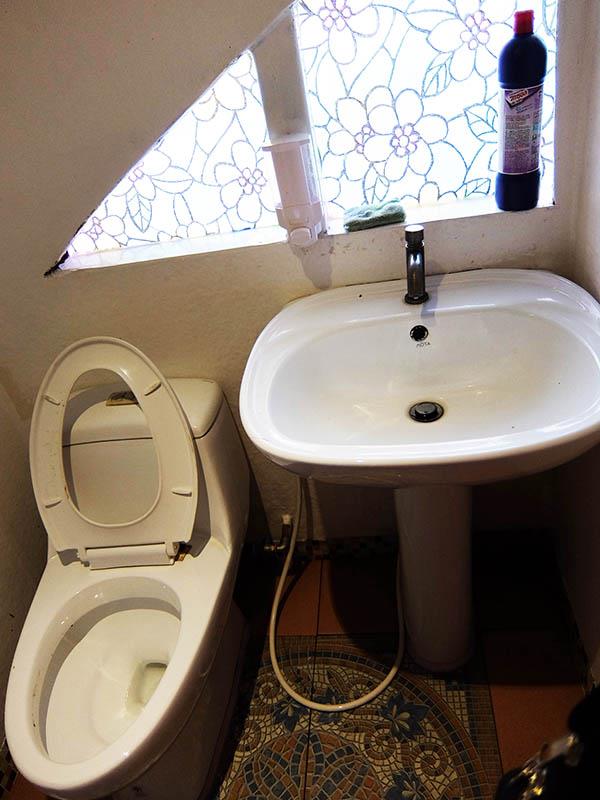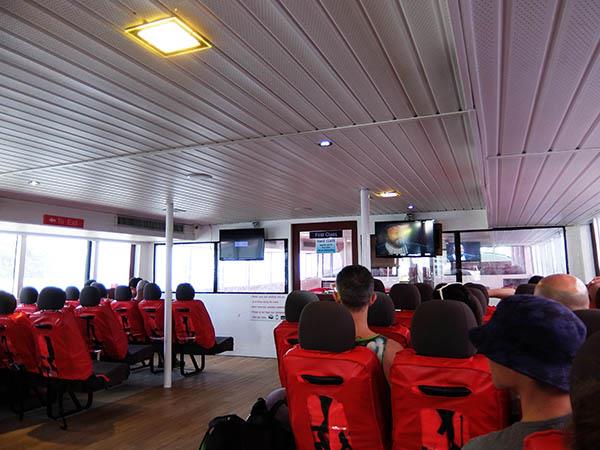 4. Arriving at Koh Phi Phi
The journey took about 2 hours to arrive at Koh Phi Phi. At the Koh Phi Phi Island, passengers were required to contribute 20 baht for the maintenance of cleanliness on Koh Phi Phi. After that, you can proceed to look for your hotel's information at the Travel Information board, near the Tigerline Travel counter, and check in to the hotel.