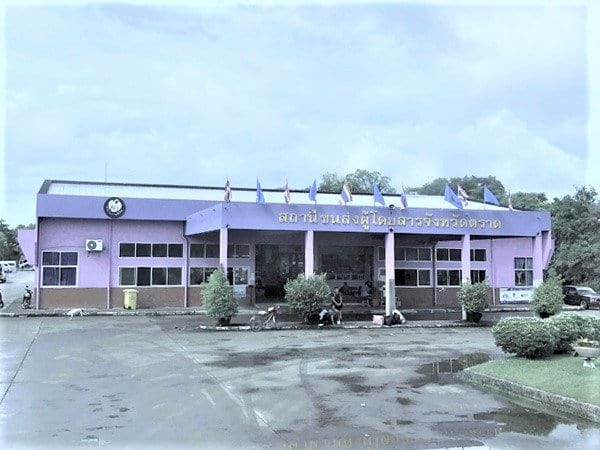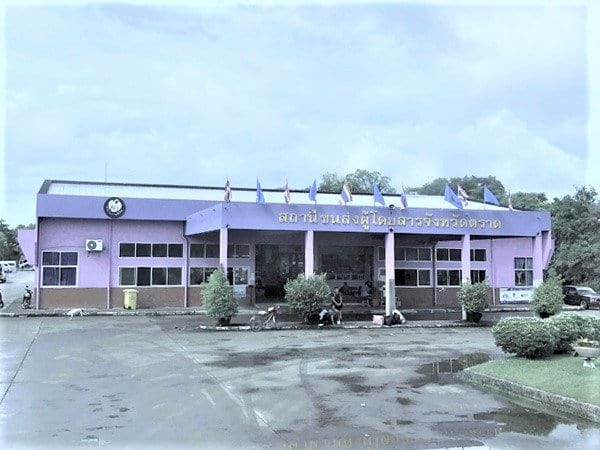 Trat Bus Station is located at Bang Phra, Mueang Trat District, Trat 23000, Thailand. Trat Bus Station is a well-organized bus station with many counters that will sort out bus ticket for you. The most popular destinations in Trat Bus Station include bus to Cambodia and Koh Chang.
Ticket counters
There are many ticket counters in the bus station, all of which is located at the entrance. There are many routes available at the counters. Passengers can buy bus ticket or minivan ticket from the counters.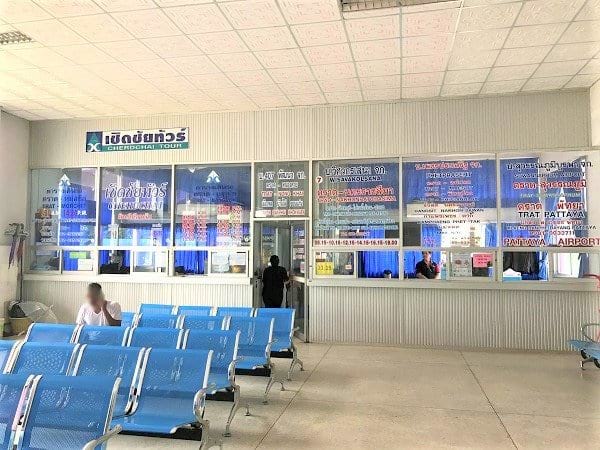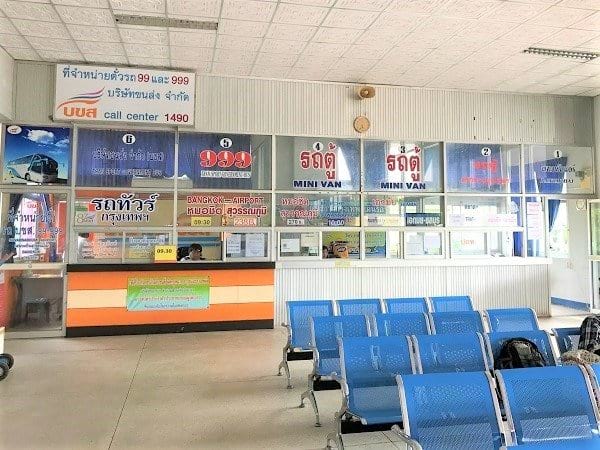 Money exchange and information office
There is a money exchange counter and information office in Trat Bus Station. Therefore, travellers who want to travel to Cambodia from Trat Bus Station can exchange money for Cambodian Riel and enquiries for more travel information in the office. It's very convenience for the travellers and locals.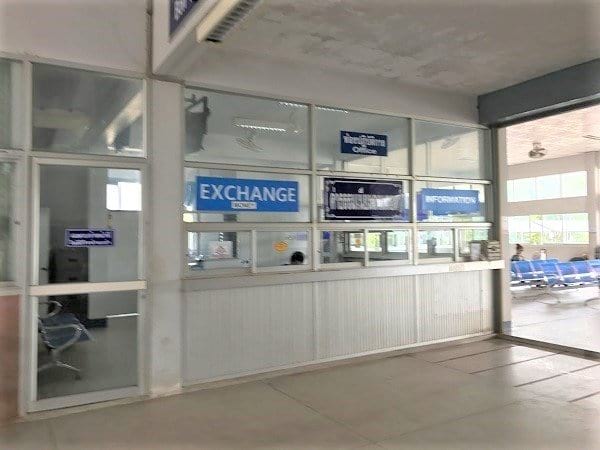 Toilet
There is a toilet located in front of the money exchange counter and information office. The toilet in the bus station is opened to the public for free.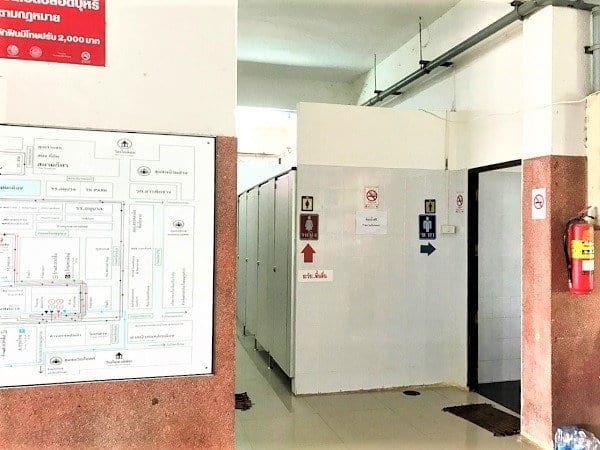 Waiting areas
There are plenty of waiting areas located inside the bus station. You can find waiting areas in front of the counters and at the bus platform.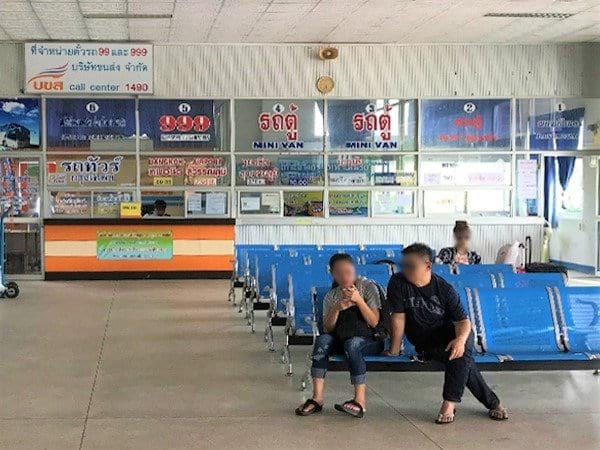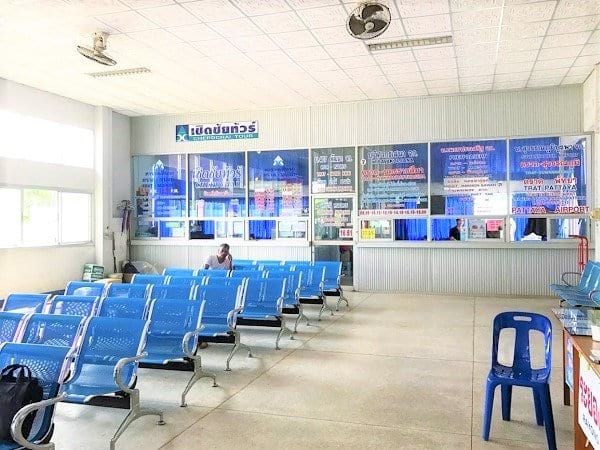 Bus, minivan and songthaew platform
The bus, minivan and songthaew platforms are on both sides of the waiting area.