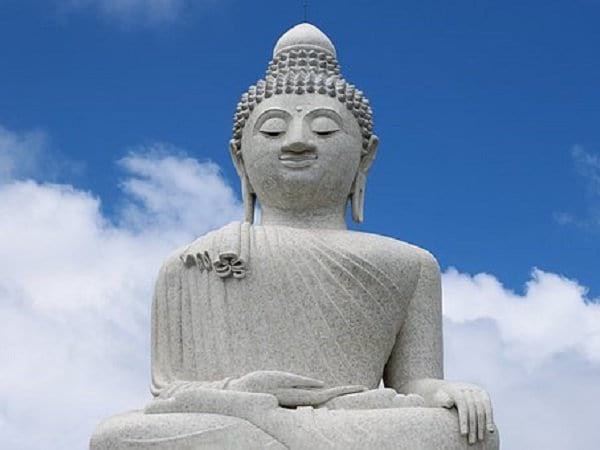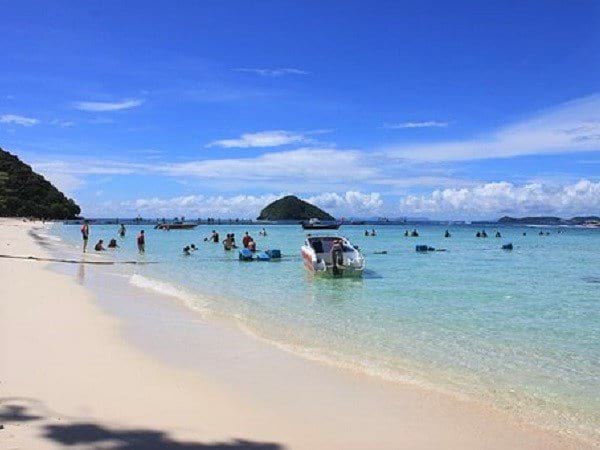 Phuket is Thailand's largest island and it's known for its pristine beaches, beautiful views and the exciting nightlife. Phuket Island is connected by the Sarasin Bridge to Phang Nga Province to the north. The next nearest province is Krabi, to the east across Phang Nga Bay. To get or matching your transportation options to Phuket is easy. A popular way to travel to Phuket is by bus because there is no direct train to Phuket and flight tickets are usually more expensive. Taking bus to Phuket is more comfortable with more affordable price. Now it is more convenient to book Phuket bus tickets at BusOnlineTicket.co.th with instant confirmation.
You can read Phuket page for more information.
Popular Bus Route
Pick-up and Drop-off Points for the Bus to Phuket
Although there are several drop-off spots in Phuket, most express buses will make pick-ups and drop offs at these locations:
Phuket Bus Terminal
Phuket Bus Terminal 2
Phuket Bus Terminals
There are three bus terminals in Phuket. The first one is the old Bus Terminal 1 located inside Phuket Town, the provincial capital, exactly on Phang Nga Road where you can find local buses and minibuses linking Phuket to other destinations nearby Phuket. The second one is the new large Phuket Bus Terminal 2 on Thepkasattri Road, which is the pick-up and drop-off points for buses that connect tourists to other major destinations in Thailand. The last one is at Ranong Road (Old Town) which is the local bus station linking Phuket Town to all beaches.
The Pink open-air buses are the best way to get around Phuket. The bus leaves from local bus station on Ranong Road (Old Town) and assures transfer between these three bus terminals in Phuket Town from 6.00AM till 7.00PM. Tickets are sold by conductor which costs around 10 baht.
Famous Hot Spots in Phuket
Patong Beach Phuket, Thailand

Patong Beach is the top beach in Phuket, surrounded by a lot of restaurants, massage centers, beach shopping shops, local food carts, nightlife live music bars and more. The view in Patong Beach is amazing with its pristine white sands, clear blue water underneath the perfect blue sky. It is located just near the Bangla Road and has a huge amount of visitors due to its proximity to many hotels in Phuket. The best time to visit the beach would be early in the morning when it is almost vacant and you can have the best view at the beach.

It is a nice place for everyone especially for the beach lovers because there are a lot of water activities such as swimming, parasailing, riding a water scooter and other water sports. In addition, there are many small vendors providing these services and the lifeguards are always on the lookout for the visitors' safety.

To get to Patong Beach from Phuket Bus Terminal 2 is easy by taxi, minivan or local bus. Taking taxi is the quickest way to get from Phuket Bus Terminal 2 to Patong which costs THB300-THB360 depending on the taxi type which takes around 16 minutes. There is no direct bus from Phuket Bus Terminal 2 to Patong but there is bus and minivan services departing from Phuket Bus Terminal 2 to Kata Night Plaza that will stop at Patong Station which costs around THB55-THB70. The journey takes around 2 hours including the transfers.

Surin Beach

Another beautiful beach in Phuket will be the Surin Beach which is just 24 kilometers away from Phuket Town. If you are looking for action and entertainment then this isn't the beach for you. However, if you want peace, quiet and a lovely looking beach, then go to Surin Beach. The beach is clean, pristine and shallow which is great for kids.

In addition, there are many vendors around Surin Beach where you can buy drinks, food and others. The restaurants and vendors along the Surin Beach itself are very cheap for a beach restaurant and all the food are delicious. In addition, there are lots of beds and umbrellas which are only few steps away from the sea.

Bangla Road

Bangla Road offers one of the best nightlife in Phuket for adults and it is not suitable for family with children because most of the area on the street has bars and nightclubs. All the shops at Bangla Road start to open around 10.00AM and they will close the following morning at 5.00AM. This place is crowded and full of fun. It is also one of the great places to buy watches, food and drinks.

Phuket Big Buddha

Phuket Big Buddha is one of the must visit places in Phuket. The views are amazing and very peaceful which is totally worth the trip. It is admission is free but you need to dress appropriately to enter. You can hire the scarfs or sarong for THB20 at the entrance. In addition, there are shops and stalls where you can buy souvenirs, food and others. For the transportation, you can take taxi, tuk tuk or local bus to get to Big Buddha Phuket.

Phi Phi Island

Phi Phi Island, or Koh Phi Phi – an island that belongs to Krabi Province, is one of the top popular islands in Thailand. Demographically, the island is located in the west coast of Thailand. You can go to Phi Phi Island from Phuket by ferry, train or bus. Phi Phi Island is one of the beautiful Islands in Thailand. There are many things to do at Phi Phi Island such as kayak, snorkeling, diving, and many more. It is just around 45 minutes speedboat trip and a 90 minutes ferryboat ride from either Phuket or Krabi.

You can read Phi Phi Island Guide page for more information.

Phang Nga Bay

Phang Nga Bay also known as Ao Phang Nga National Park, is characterized by its limestone cliffs and rock formations, as well as mangrove forests and small islands. Phang Nga Bay is one of the must go places in Phuket because it is more relaxing and calm which is ideal for kayaking. The tips to go to Phang Nga Bay is you should get there early and you can enjoy the peaceful and calm surrounding.
Other famous hot spots are Wat Chalong, Old Phuket Town, Elephant Sanctuaries, Bang Tao Beach, Similan Islands, Night Markets, Island-Hopping, Phuket FantaSea Show and many more.
Book your ticket for Bus to Phuket today!