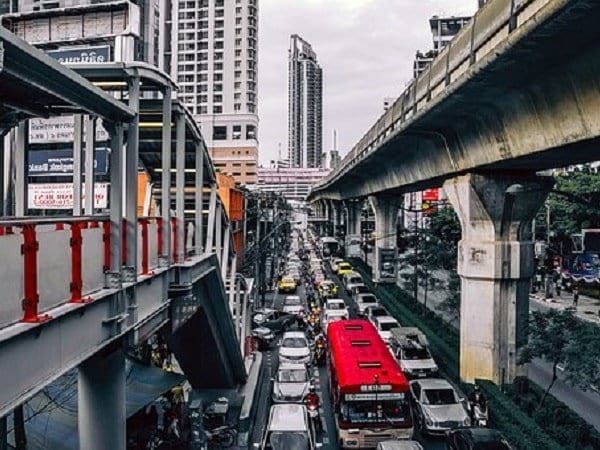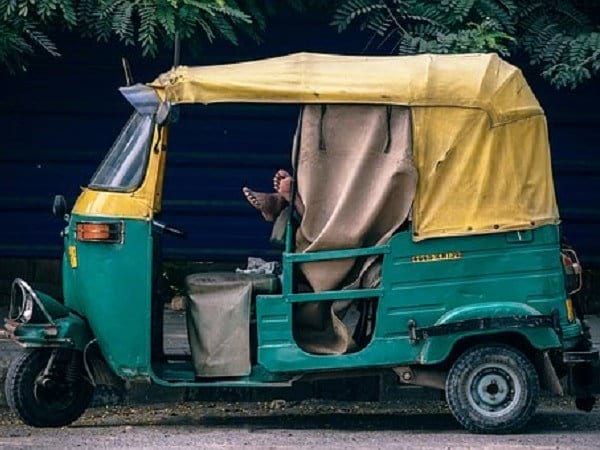 Bus to Bangkok is the most popular bus service in Thailand. This is probably because Bangkok the capital city and the most populous in Thailand. Taking bus to Bangkok is more comfortable and the price is more affordable. Bangkok is also known as Krung Thep Maha Nakhon or simply Krung Thep in Thai. There are many of Buddhist Temples in Bangkok that you can visit. Food also is another highlight in Bangkok especially their taste of Tomyum. Moreover, you can catch a tuk tuk (trishaw in Thai) along the bustling Chinatown or take a long tail boat through floating markets. The nightlife in Bangkok also has attracted many of tourists from all over the world. Now it is more convenient to book the bus tickets at BusOnlineTicket.co.th with instant confirmation.
---
Popular Bus to Bangkok
Bus from Ranong to Bangkok is an important budget transport connecting Ranong and Bangkok. There is no direct train service from Ranong to Bangkok. To take train, passengers would have to travel to the nearest train station located in Chumphon before transferring to train from Chumphon to Bangkok. Hence, taking the bus from Ranong to Bangkok is more convenient and cost saving.
The bus ticket from Ranong to Bangkok ranges from THB403-THB627 depending on the coach type. The first bus that leaves Ranong for Bangkok is early in the morning at 7.30AM and the last bus will leave at 8.20PM. The trip duration from Ranong to Bangkok by bus is around 9 to 10 hours depending on the traffic condition. The bus from Ranong to Bangkok will depart at Choke Anan Tour Office at Amphoe Mueang or Ranong Bus Terminal and will arrive at Southern Bangkok Bus Terminal (Sai Tai Mai) or Bangkok Bus Terminal (Mo Chit 2).
---
Pick-up and Drop-off Points for the Bus to Bangkok
Although there are several drop-off spots in Bangkok, most express buses will make pick ups and drop offs at these locations:
Bangkok Bus Terminal (Mo Chit 2)
Southern Bangkok Bus Terminal (Sai Tai Mai)
Suvarnabhumi Airport
Bangkok Sai Tai Mai Bus Terminal (Baromrajchonnee Road)
Bangkok Morchit Bus Terminal
---
Bangkok Bus Terminals
Mo Chit Bus Terminal or Mo Chit 2 Bus Terminal; also known as Chatuchak Bus Terminal, is the biggest bus station in Bangkok. It mainly serves express buses going back and forth to the Northern part of Thailand such as Phitsanulok, Sukhothai and Chiang Mai. Therefore, Mo Chit Bus Terminal is also called Northern Bus Terminal in Bangkok. The bus station is located just a few minutes away from Mo Chit BTS Skytrain Station

Bangkok Eastern Bus Terminal, also known as Ekkamai Bus Station is located along the Sukhumvit Road in Phra Khanong District. The bus station serves express bus services to many destinations in the Eastern provinces of Thailand such as Khon Kaen, Nong Khai and Ubon Ratchathani.
Southern Bus Terminal Bangkok, also known as Sai Tai Mai by the locals. It is Located on Bangkok's far western fringe. Sai Tai Mai Terminal is the place to catch buses to the southern and western regions of Thailand such as Hat Yai, Surat Thani, Chumphon and Phuket.
---
Famous Hot Spots in Bangkok
Bangkok is also known as Krung Thep Maha Nakhon in Thai. It is a unique place that is well known as a travel hub, a medical center and a shopping haven in Thailand. There are many popular places to visit in Bangkok, Thailand:
Floating Market

There are five floating markets in Bangkok, Thailand:

Damnoen Saduak Floating Market – The biggest and most famous floating market in Thailand. The location is just around 100km from Bangkok. It is opens from 8.00AM-12.00PM. A traditional boat costs around THB1,200 per person and the boat can easily fit around 6-8 passengers. Along the route there are various souvenirs, handicraft vendors, stalls and food outlets to enjoy.
Amphawa Floating Market – Amphawa is a nice place surrounded by rivers. The floating market is run by some local people selling local dishes on their boat. There are many shops in the village selling food and clothes. However, it is open only on weekend starting from Friday at 5.00PM.
Taling Chan Floating Market – It is a convenient place in Bangkok but there are less to see at the market as there are not more than 10 boats in operation/business and most of them sell food. It is opens from Saturday until Sunday at 8.00AM-4.00PM.
Khlong Lat Mayom Floating Market – It is one of the three floating markets located close to Bangkok. The price could vary between THB100-THB4000 for the basic tour. The boats are fun and the scenery is beautiful. The majority of the food and wares is sold alongside the Khlong in a market space rather than on the water.
Bang Nam Pheung Floating Market – Getting here by cab is the easiest but there is an option of taking a ferry from Bang Na and hop onto a motorbike for a different experience. There are many restaurants and shops at the market. They are mostly high quality products with reasonable prices.

Chatuchak Weekend Market

Chatuchak Weekend Market is a must visit on weekend and one of the largest markets with cheap items. It is a one-stop for all and you can shop the whole day with plenty options of clothes, foods and souvenirs. There is also a park called Chatuchak Park nearby. If you get exhausted and want to relax a bit, then you can go to the park and enjoy the relaxing view.

MBK Shopping Center Bangkok

MBK Center is also known as Mahboonkrong which is a large well-known shopping centre in Bangkok. There are lots to see and do here from the inexpensive souvenirs to the more fashionable stores. One will find almost everything like clothes, shoes, electronic goods, restaurants, money changers and even a cinema hall. There is also an exhibition centre nearby at Bangkok Art & Culture Centre (BACC), which is located across the MBK centre. The entrance is free.

Pratunam Market

Pratunam Market is a very crowded place located in the center of Bangkok city, Thailand. It is open early in the morning starting from 5.00AM. There are many varieties of clothing mainly for ladies. The prices are very reasonable and certainly value for money. You will need to wear something light and avoid from bringing young children because they will find it very uncomfortable being in the large number of crowd. You can also visit Platinum Fashion Mall which is a few minutes walk away from the Pratunam Market.

Wat Arun

Wat Arun is also known as the Temple of Dawn, which is located next to the Chao Phraya River where you can take ferry to take a tour around Bangkok. There are a lot of stories behind all the remains of the old temples. The queue was not long at all to get in and the cost of the admission fee is at a very reasonable price of THB50. Please note that you need to cover your knees and shoulders to get in. You can bring your own sarong or you have to rent one.
Other famous hot spots include Grand Palace & Wat Prakeaw, Chinatown (Yaowarat), Wat Pho, Chao Phraya River & Waterways, Khao San Road, Soi Cowboy, Jim Thompson's House and more.
Book your ticket for bus to Bangkok today!