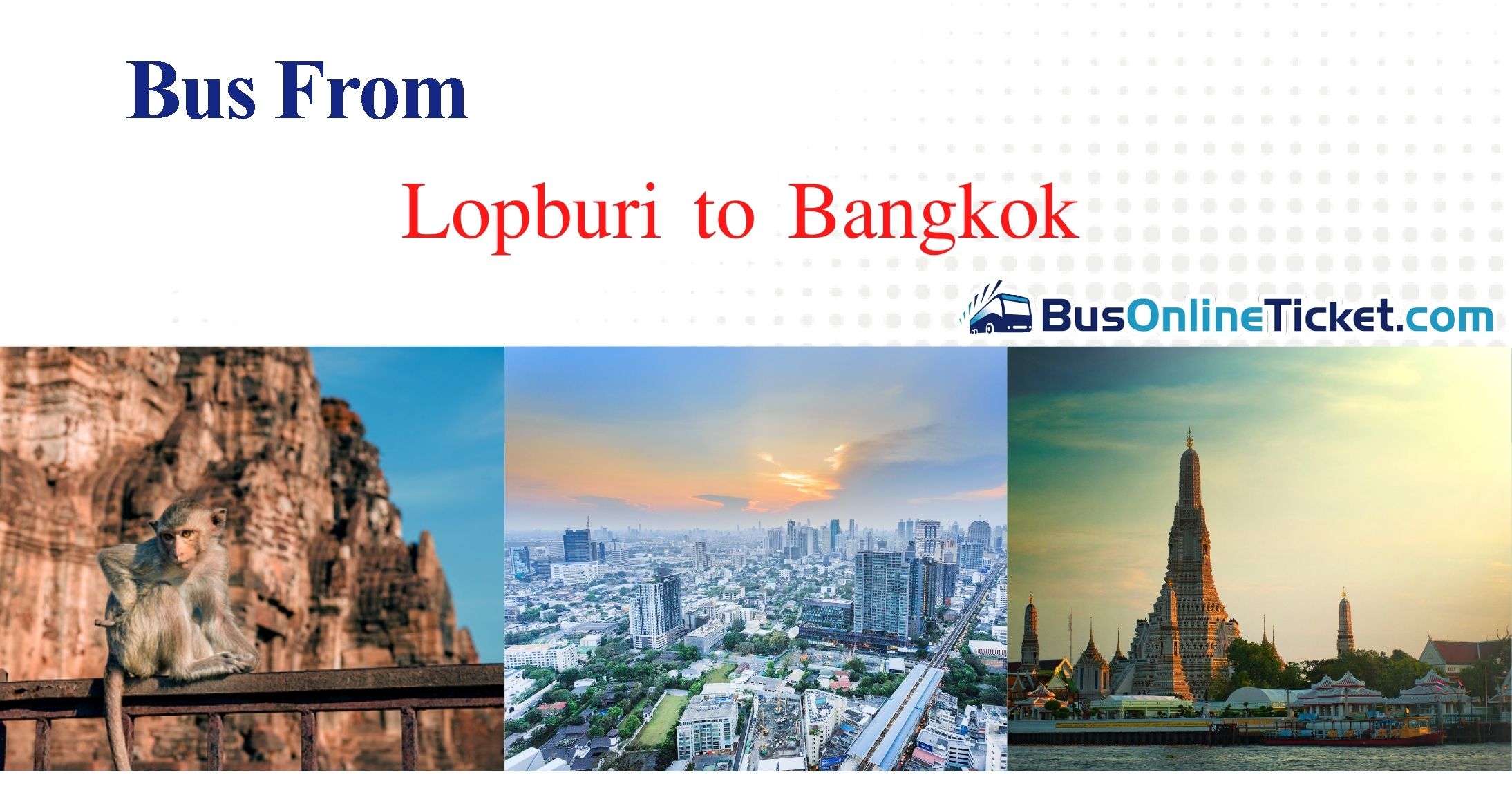 Bus from Lopburi to Bangkok is one of the most popular routes for both Thai and foreign tourists. Bangkok is a small town which is full of fantastic places such as Hanuman World that you will enjoy the mountain climbing activities or you will fall in love with the Middle Road which is called Sino-Portuguese, Thailand. You can enjoy shopping and taking photos. Besides, you can visit the Tribhumb Amusement Park where is beautifully decorated to tell the stories about the three worlds. Last but not least, we recommend you drop at watching the sea life at Bangkok Aquarium and do not miss to go to Wat Pra Thong for asking the best of luck!
How to Get from Lopburi to Bangkok
Bus service is the first choice of transportation to travel from Lopburi to Bangkok.
Another option is taking train service. Taking train service is cheaper than bus ticket but lack of comfort if you choose lower class of train type.
Therefore, with sufficient legroom, thick seat cushion, fully air-conditioning environment, passenger prefer to choose bus service from Lopburi to Bangkok for a comfortable journey.
How Long is the Journey to get from Lopburi to Bangkok
Journey for bus from Lopburi to Bangkok takes about 3 hours.
How Far is Lopburi to Bangkok
The route distance from Lopburi to Bangkok is about 140 km.
Bus Operator for Lopburi to Bangkok
Watcharin Tour is the reliable and quality bus service operator for bus from Lopburi to Bangkok.
How much is the Bus Fare from Lopburi to Bangkok
The bus fare from Lopburi to Bangkok is at an affordable price THB 190.
Where is the Boarding Point in Lopburi
The boarding point in Lopburi to Bangkok is located at Watcharin Bus Stop, near the entrace of Sa Kaew Zoo, Lopburi Thailand.
Where is the Arrival Point in Bangkok
The arrival point in Bangkok is Mo Chit Bus Terminal (Building B No.B8).
How do I Book Bus Service from Lopburi to Bangkok?
You can either visit the terminal and go the booth belonging to the bus operator of your choice, wait in line, select a seat, and book your ticket. If you would rather not do that, you can visit www.busonlineticket.co.th and book your seat within 5 minutes.
How can I make an online bus ticket booking in Thailand?
You can book a bus of your choice to any destination in Thailand by logging on to the official website of BusOnlineTicket which is https://www.busonlineticket.co.th/. The site is user-friendly and you can book your bus ticket in a matter of minutes.
Lopburi to Bangkok Bus Schedule