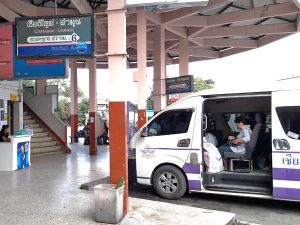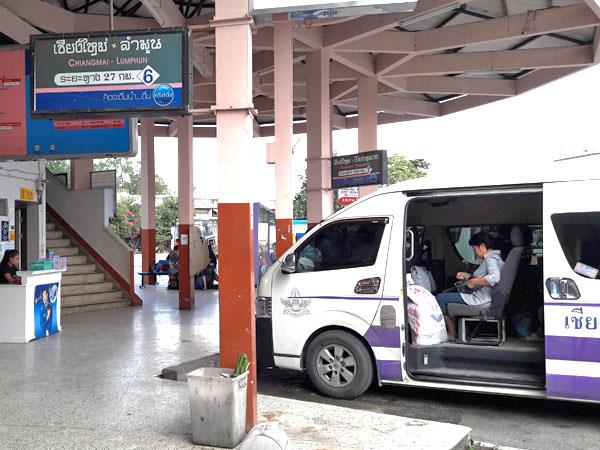 Chiang Mai Bus Terminal 1 is known locally as Chang Phueak Bus Station. This bus terminal is located along Chang Phueak Road, Amphoe Muaeng in Chiang Mai.
** This is not the Chiang Mai Bus Terminal commonly known by tourists. Chiang Mai Bus Terminals 2 and 3 (or Arcade Bus Terminals 2 and 3) are located 6 km away from Chang Phueak Bus Station.
Service
Chiang Mai Bus Terminal 1 is the oldest bus terminal in Chiang Mai. You will notice that its architecture strongly resembles the newer two bus stations.
Chiang Mai Bus Terminal 1 (Chang Phueak Bus Station) primarily serves local transportation routes within the Chiang Mai province. This includes routes to neighbouring districts such as Baan Tawai. There are no buses in this terminal, only minivans and songthaews (modified pickup trucks) that serves those routes.
On the other hand, Chiang Mai Bus Terminals 2 and 3 serves long-distance routes, such as from Chiangmai to Bangkok. These two bus stations have buses with different classes, such as Express, VIP 32, VIP 24, and so on.
In all 3 bus terminals is the minivan service from Chiang Mai to Pai.
Ticket counters
Ticket counters are located in the center of Chiang Mai Bus Terminal 1. Here, you can buy tickets from Chiang Mai city to neighbouring district in the province.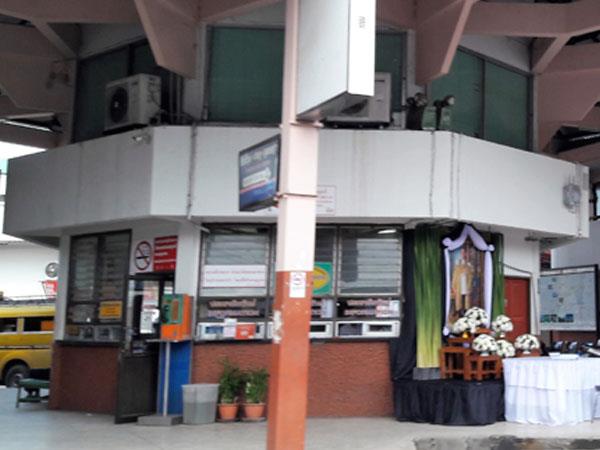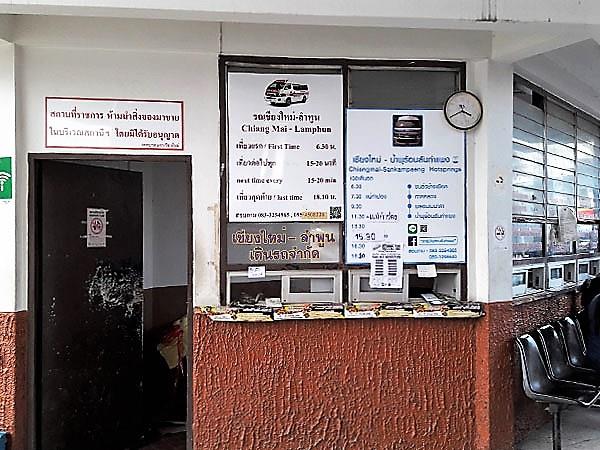 Waiting area
The waiting area is located on both ends of the bus terminal. There are very little seats in this bus station due to the low volume of travellers.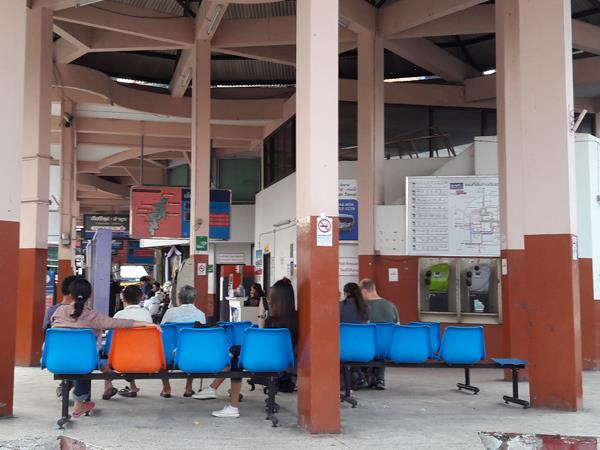 Minivan and songthaew platforms
The platforms for minivans and songthaews are located all around the bus terminal. The different coloured songthaews represent a different destination each. If unsure, check with the driver before boarding. You don't want to end up in the wrong place!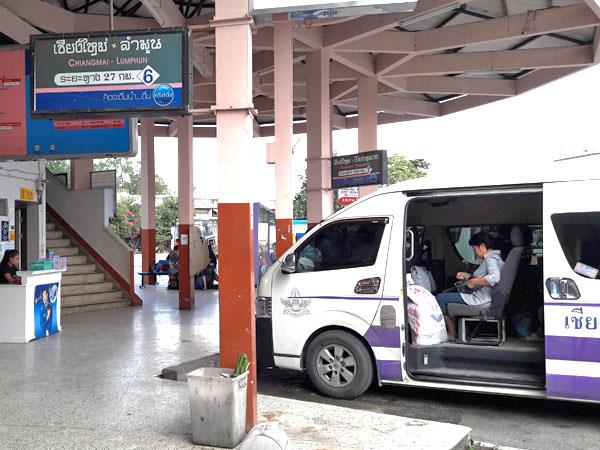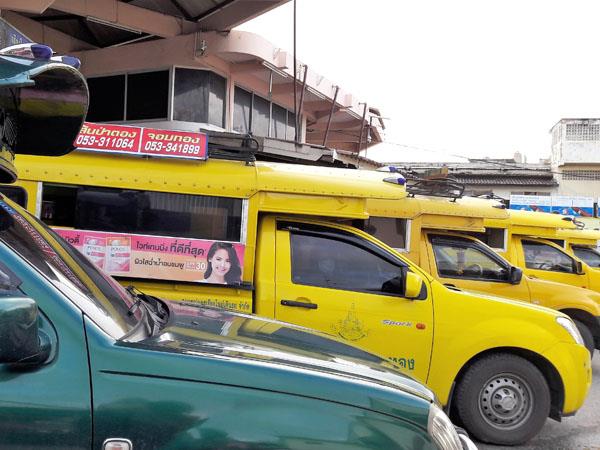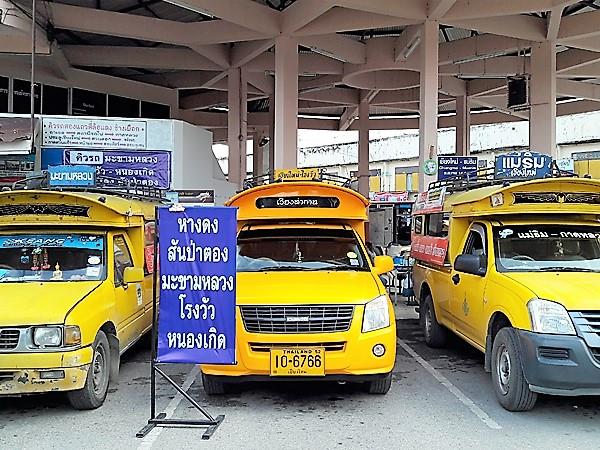 Restrooms
There are restrooms next to the ticket counters. A small fee of 3 THB is required to use the restroom. Toilet paper is not provided and must be purchased additionally.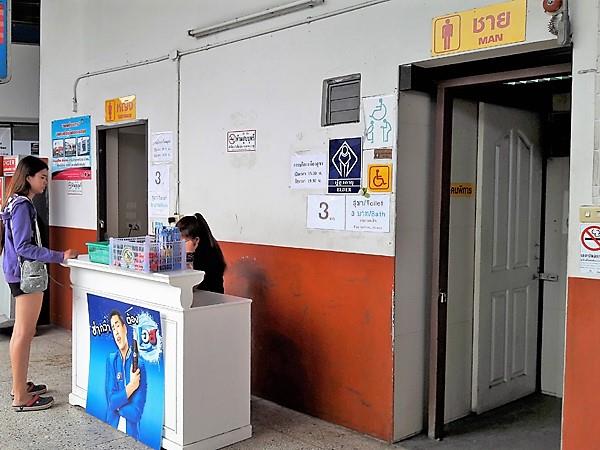 Minimarts
There are a few minimart in Chiang Mai Bus Terminal 1. You can find cold beverages and freshly prepared food here. As most minivan and songthaew services do not provide food or water, it is wise to stock up your supplies before beginning your journey.