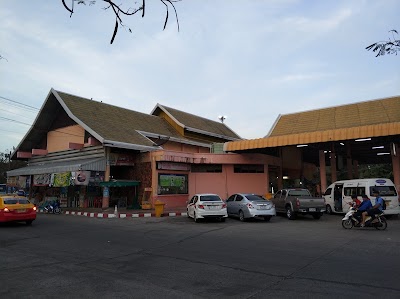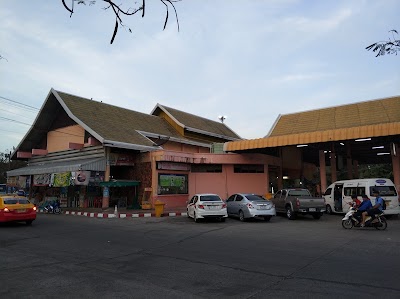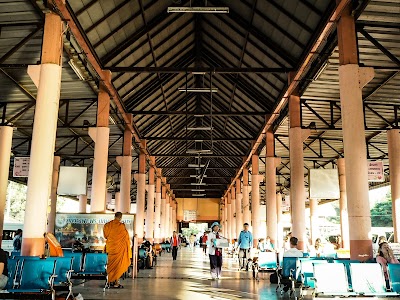 GENERAL INFORMATION
Ubon Ratchathani is one of the four major cities of Isan, also known as the "big four of Isan." The city is located 615 km away from Bangkok. Ubon Ratchathani has many interesting and beautiful places to visit such as Pha Taem National Park, which is famous for its prehistoric rock paintings, Sam Pan Boak or the Grand Canyon of Thailand, Huai Sai Yai waterfall, one of the most beautiful waterfalls of Northeastern Thailand, Kaeng Saphuee Public park, Wat Tham Khuha Sawan, and Wat Phrathat Nong Bua.
ARRIVAL AND DEPARTURES
Traveling from Bangkok to Ubon Ratchathani by bus is the most economical way. The bus from Bangkok to Ubon Ratchathani takes about 10 hours.Kammarat Rungruang Tour, Jirattakarn Khemarat, Air Ubon, Budsarakam Tour, Nakhonchai Air, Phu Kradueng Tour, Rungprasert Tour, Sawasdee Surin and Yasothon Tour are  bus operators serving the bus from Bangkok to Ubon Ratchathani. The boarding point in Bangkok is at Bangkok Morchit Bus Terminal.
From Ubon Ratchathani to Bangkok buses depart from various bus stations in Ubon Ratchathani province, including Ubon-Ratchathani Bus Terminal, which is the main bus terminal of the province. The Ubon-Ratchathani Bus Terminal is located northwest of the Ubon-Ratchathani city. Other departure points in Ubon Ratchathani include That Noi bus station, Khueang Nai bus station, Ban Khan bus station, and Amphur Khemmarat Bus Station, etc.
ADDRESS AND LOCATION 
The location of Ubon Ratchathani Bus Terminal is Kham Yai, Mueang Ubon Ratchathani District, Ubon Ratchathani 34000, Thailand. The Ubon Ratchathani Bus Terminal location is: 
HOW TO GET HERE
There are no traditional taxis in Ubon Ratchathani, mostly local people use public transportation such as Sam Lor (3 Wheel),Motorcycle Taxi, Tuk Tuk and Songthaew (Mini-Bus or Baht Bus).
Sam Lor (3 Wheel) : Tricycles with a passenger compartment big enough for two people. You will find Sam Lors mainly in the downtown area of Ubon Ratchathani.
Motorcycle Taxi : The quickest way to get around if you are going somewhere alone. You will find motorcycle taxis assembled in groups around high traffic areas such as shopping and entertainment centers. They can be identified by the colored vests they are wearing and the yellow license plates with black lettering. The different colors show the company they work for yellow, orange, green, blue etc.
Tuk Tuk : You can find tuk tuks in the city or flag them down if you see one empty passenter.
Songthaew (Mini-Bus or Baht Bus) : There are nine routes, of which many overlap on the main road. Each route has a unique number to identify it. The cost per person per ride is 10 Baht. It is the same whether you go 1 kilometer or 10 kilometers. You can go from start to finish for the one price. 
AMENITIES
In the Ubon Ratchathani Bus Terminal, you can find several bus ticket counters. Toilet is available in the building and at the platform area. Other facilities available are ATM machines, shops, restaurants, coffee bars and convenience stores.